Cascade Campus
705 N. Killingsworth St. Portland, OR 97217 | 971-722-6111
campus map | map of accessible features

Public Service Education Building PSEB is home to a crime lab, dispatch center simulation, fire tower, and a shiny red fire engine.


Cascade is by far the most bike-oriented campus because of its inner Northeast location and proximity to TriMet bus and Max line routes.



The gym, dance room, weight room, and circuit room are open for PCC students when classes are not in session – see Cascade open gym times.


The Cascade Campus is situated in the heart of the revitalized North Portland area, offering students a centralized location and ties to the many cultures represented in the surrounding community. The campus opened in 1970, and has become a focal point for programs in the arts, job training, college transfer and self-improvement courses.
Cascade by the numbers
$15/term
Cost to rent a bicycle from ASPCC
17,301
Students enrolled annually at Cascade
1971
Cascade's opening date
News from Cascade
New Childcare Funds Available

January 25, 2023
New in 2023, more accessible child care funds for working and non-working students

College Signs Transfer Agreement with PNCA

January 24, 2023
PCC students who transfer to Pacific Northwest College of Art with 60 semester credits/90 quarter credits receive a minimum annual scholarship of $22,000
Campus map
Come visit PCC Cascade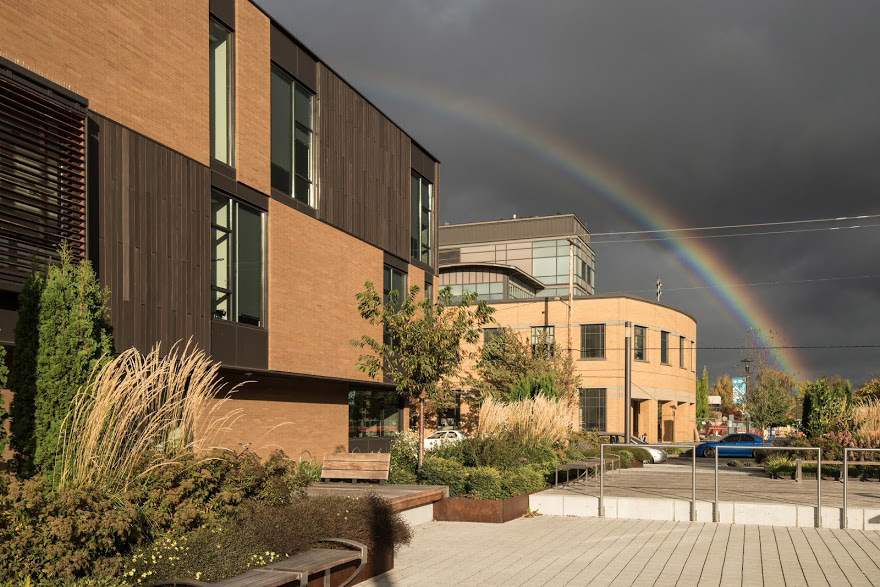 Thinking of enrolling at PCC and want to see the campus? Schedule a visit or attend a Preview Day: a full-day orientation event for high school students.
Community members can learn about renting our facilities.
Cascade student resource centers
Unique programs at Cascade
PCC has more than 100 academic programs – see all programs
Things to do and see
At the Paragon Arts Gallery:

Parallel Exhibitions: M. V. Moran "Bad Air" and Erika Rier "Extravagant Creatures"

November 25, 2022
Paragon Art Gallery presents two exhibitions: Bad Air by M. V. Moran & Extravagant Creatures by Erika Rier.
Cascade events