Columbia County Center
34001 NE Wagner Ct, Scappoose, OR 97056 | 971-722-1818
center map | map of accessible features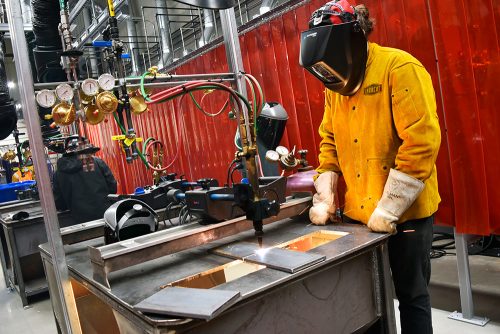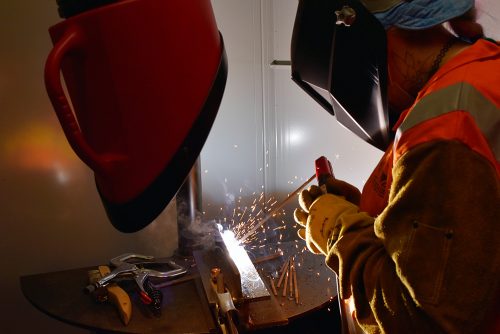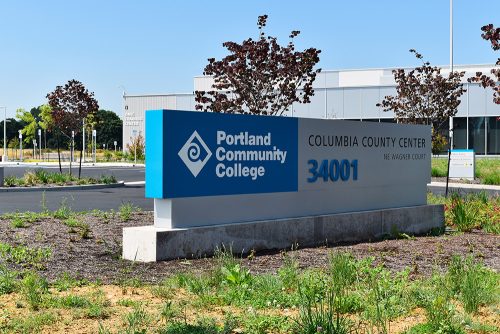 Information sessions
At information sessions, students interested in OMIC Training Center courses learn about placement testing, attendance policies, counseling, and registration.
Participants must register in advance. After registering, you'll get a confirmation email with instructions for joining the session.
Register for an info session »
If you have questions or would like to schedule a one-on-one appointment, please contact us.
The Columbia County Center is PCC's first physical location in Columbia County. The center hosts a range of educational opportunities, highlighted by the new Oregon Manufacturing Innovation Training Center.
For transportation options, see the Columbia County Rider.
Oregon Manufacturing Innovation Training Center
PCC's Oregon Manufacturing Innovation Training Center (OMIC) is designed to inspire and prepare Oregon's workforce for good-paying jobs and careers in advanced manufacturing through industry-driven training that meets the current and future needs of Oregon employers.
The OMIC Training Center is part of the Oregon Manufacturing Innovation Center initiative, which brings together industry, academia, and government to address the problems facing Oregon manufacturers through a combination of applied research and development and workforce training. The unique collaborative model supports the development of innovative technologies, processes, and materials, as well as the skilled workforce needed to fill high-demand advanced manufacturing jobs.
The Training Center will offer a variety of manufacturing-related training programs ranging from traditional career and technical education training to apprenticeship models that combine on-the-job training with classroom and lab instruction. With an emphasis on craftsmanship, professionalism, and placing graduates into high-demand manufacturing jobs, students can complete an apprenticeship program and/or an associate's degree or certificate leading to an advanced degree.
2021 updates
Community leaders

Future students

Industry partners
Related programs at PCC
Classes at Columbia County Center
We work in close collaboration with industry partners to help close the opportunity gaps that prevent students from pursuing careers in advanced manufacturing. Topics include career technical training, adult education, and more. Contact an admission advisor to help you get started.
Schedule of classes
View all classes at Columbia County Center.
Non-credit programs at Columbia County Center
Learn more about PCC's non-credit mechatronics training programs
OMIC news
January 12, 2023
Congresswoman Suzanne Bonamici champions $910,000 for PCC's semiconductor and advanced manufacturing workforce training
November 29, 2022
Hawkins has more than 22 years of experience at PCC working with underserved students and communities
November 2, 2022
More than 280 middle and high school students from seven different school districts convened at OMIC for Manufacturing Day