Columbia County Center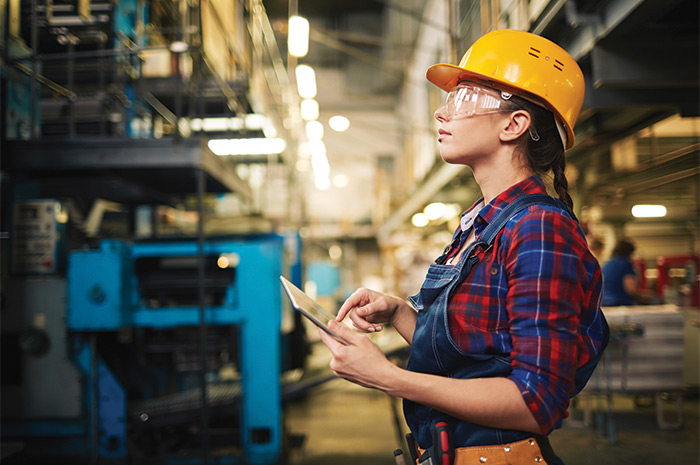 34001 NE Wagner Ct, Scappoose, OR 97056 | Columbia County Rider
The Portland Community College Columbia County Center is the College's first physical location in Columbia County. The Columbia County Center hosts a range of educational opportunities, highlighted by the new Oregon Manufacturing Innovation Training Center (scheduled to officially open in the fall of 2021).
Oregon Manufacturing Innovation Training Center
Andrew Lattanner, OMIC Training Center Director
Francois Wevers, OMIC Industry Outreach & Training Coordinator

2021 updates
Community leaders

Future students

Industry partners
PCC's Oregon Manufacturing Innovation Training Center (OMIC) is designed to inspire and prepare Oregon's workforce for good-paying jobs and careers in advanced manufacturing through industry-driven training that meets the current and future needs of Oregon employers.
The PCC OMIC Training Center is part of the Oregon Manufacturing Innovation Center initiative, which brings together industry, academia, and government to address the problems facing Oregon manufacturers through a combination of applied research and development and workforce training. The unique collaborative model supports the development of innovative technologies, processes, and materials, as well as the skilled workforce needed to fill high-demand advanced manufacturing jobs.
The Training Center will offer a variety of manufacturing-related training programs ranging from traditional career and technical education training to apprenticeship models that combine on-the-job training with classroom and lab instruction. With an emphasis on craftsmanship, professionalism, and placing graduates into high-demand manufacturing jobs, students can complete an apprenticeship program and/or an associate's degree or certificate leading to an advanced degree.
On-Ramp to Manufacturing, summer 2021
On-Ramp to Manufacturing, a free program open to anyone interested in working in advanced manufacturing, will be held at the OMIC Training Center this August and September (pending COVID-19 restrictions).
Full opening, fall 2021
Opening in fall 2021, the Training Center will house such programs as:
Pre-Apprenticeship
Apprenticeship

CNC lathe operation
CNC mill operation
Welding and fabrication

Career and technical degrees and certificates

Machining
Welding
Mechatronics
CADD

Other PCC classes and programs
Working in close collaboration with industry and education partners, PCC's Training Center can help close the opportunity gaps that prevent students and job seekers from pursuing careers in advanced manufacturing, as well as the skills gap created by impending large-scale retirements, rapidly changing technologies, and misperceptions about the manufacturing sector.
Additional Columbia County Center programs and services
PCC is a committed partner in Columbia County, offering both credit and non-credit classes. Contact Alfredo Moreno for more information.