Newberg Center
135 Werth Blvd., Newberg, OR 97132
971-722-8602 | Director: Lynn Montoya Quinn | directions | parking map | map of accessible building features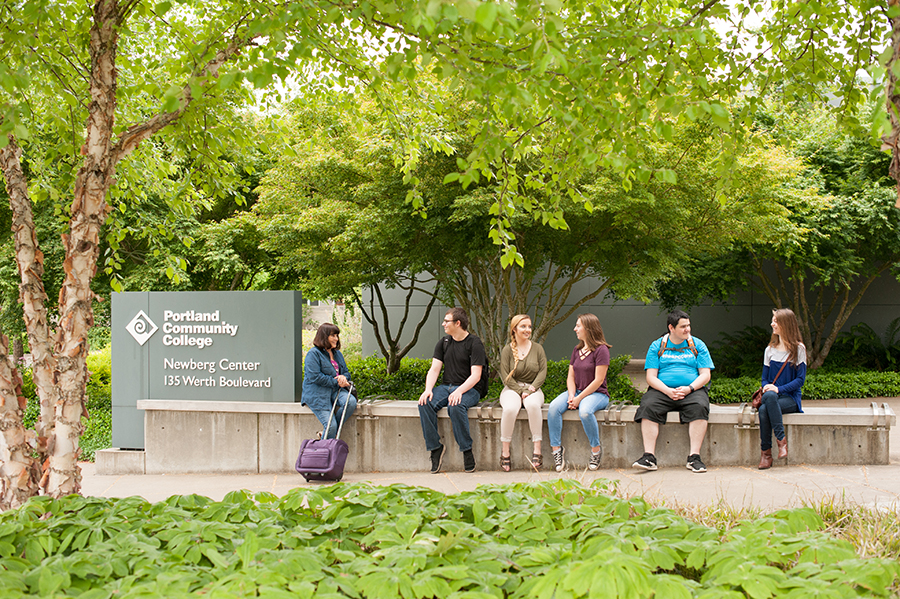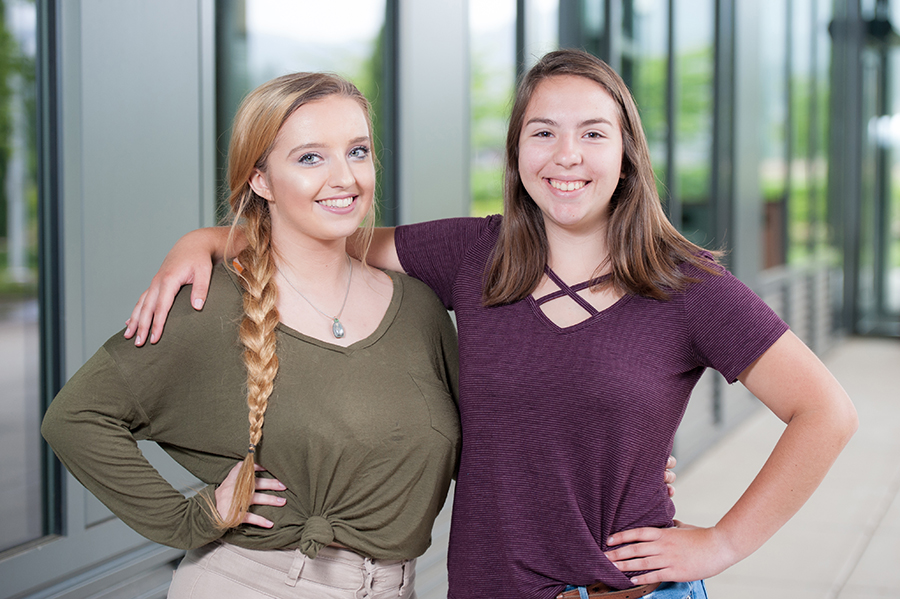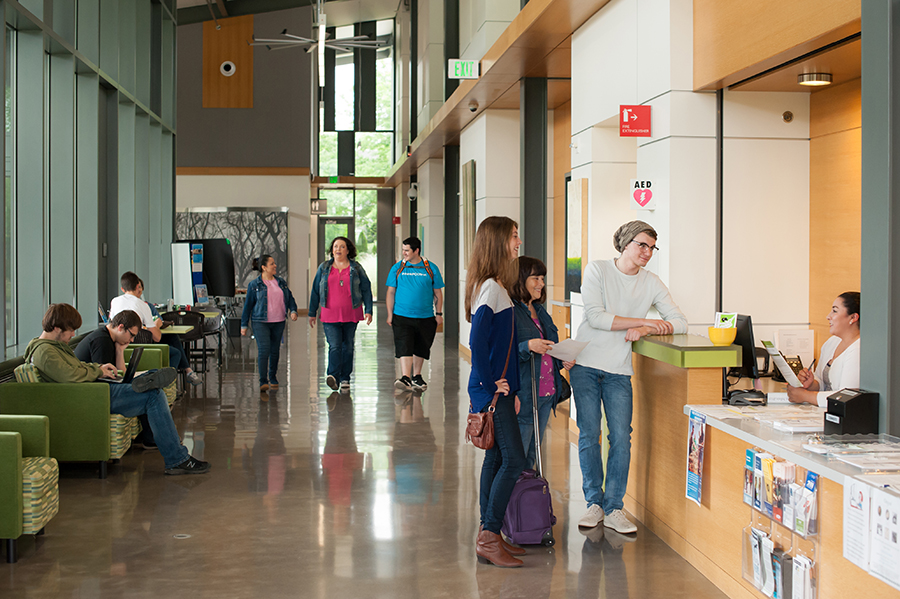 Aging Education Series
Newberg Center and the Sylvania Campus Gerontology Department invite you to attend a six-part series of presentations on Aging, beginning October 25, 2019. Learn more about our fall presentations and our spring presentations.
Newberg Center is located on the corner of Brutscher Street and Werth Boulevard, a mile off Highway 99. The Center opened in 2011 and was built with funds from the 2008 bond though classes were held in 2010 in the Chehalem Cultural Center.
With a small campus feel, the 12,000 square foot education facility includes four classrooms and a 24-station computer lab to support most students' academic needs, a conference room, administrative space, and a large common area for study time, relaxation, and socializing. The 16-acre site also includes fields for public use, and an 11,000 square foot Learning Garden.
Sustainability is integral to the building's design. Newberg Center is ranked LEED Platinum, and was the first net-zero higher education building in Oregon.
In addition to community education non-credit classes, Newberg Center offers a variety of lower division college courses, including Arts and Letters, Social Science, Math, Science, Reading and Writing. Beginning in Fall term 2018, students can complete the Oregon Transfer Module, a one-year curriculum for students who plan to transfer to a State of Oregon community college or university. Students can also take classes at the Center to earn an associate or transfer degree.
Newberg Center is a satellite center of the Sylvania Campus.
Classes in Newberg
Start a 4-year degree, take pre-requisite classes for a 2-year technical degree, or sign up for classes for personal enrichment! Check out the Senior Discount for free or reduced-rate classes.
Class schedule:
Classes in the Newberg area: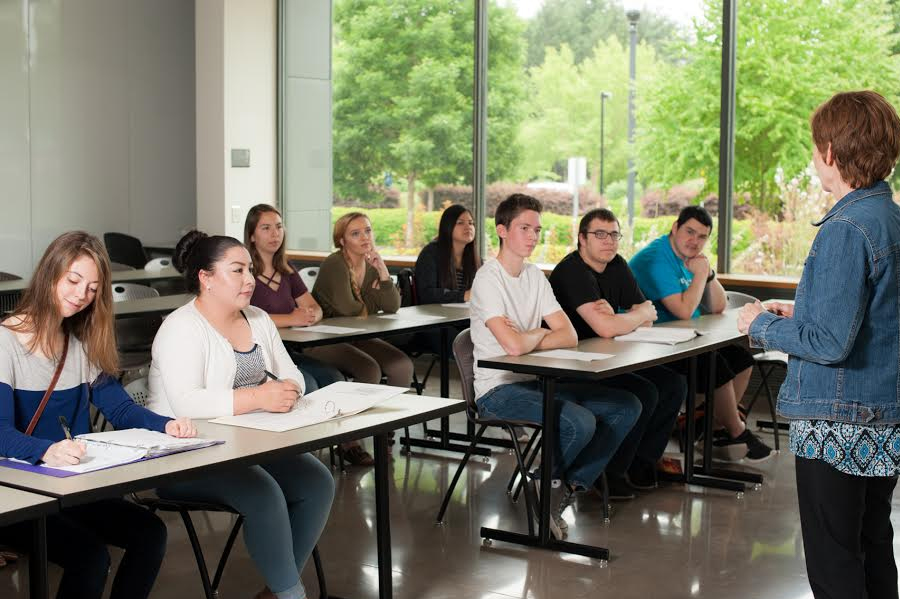 Hours
Monday-Thursday: 8am-9pm
Friday: 8am-2pm
Saturday: hours depend on classes. Call 971-722-8602 for availability.
Getting here
Parking map

(parking is free at Newberg Center – no permit needed)
Things to do
Learning garden: a community garden and learning space.
Fields for sports and recreation: open for public use – come toss a frisbee or walk the dog.
Facility use: hosting an event? Check with us for pricing and availability.
Ready to become a PCC student?
Becoming a PCC student is easy! Just complete the steps for new students, starting with admissions.