Hillsboro Center
775 SE Baseline St., Hillsboro, OR 97123 | 971-722-6800
center map | map of accessible features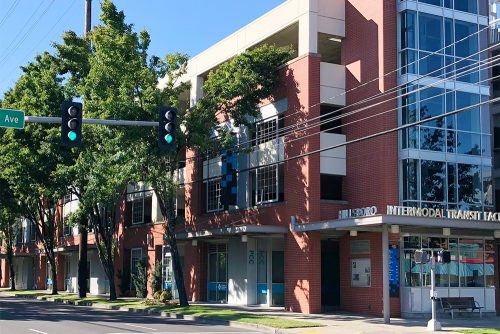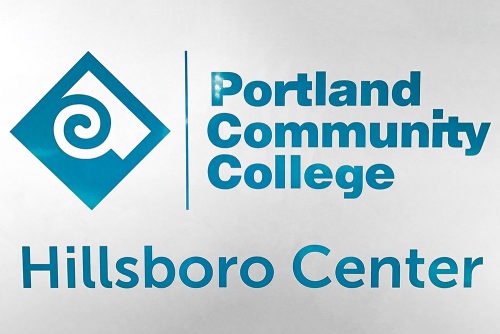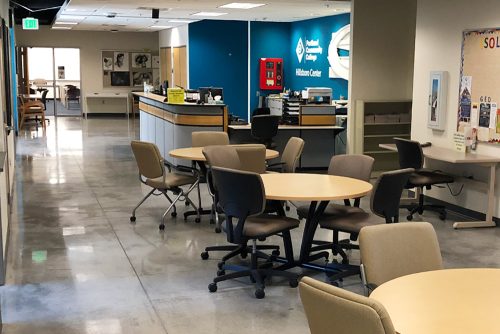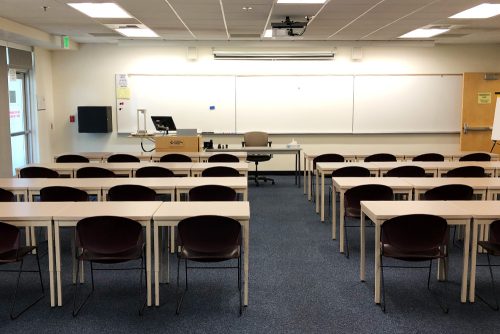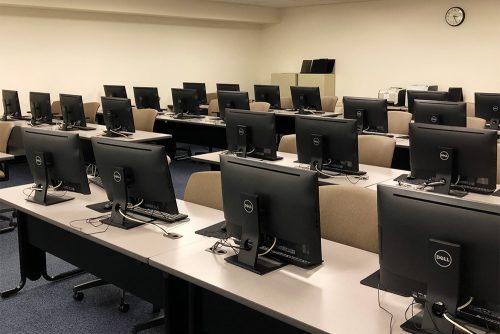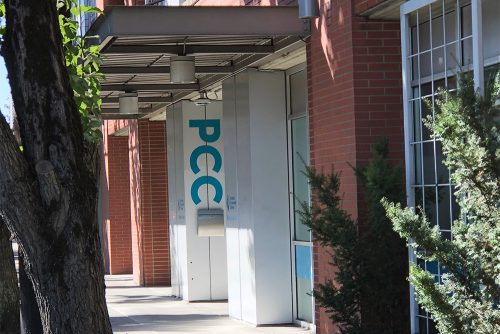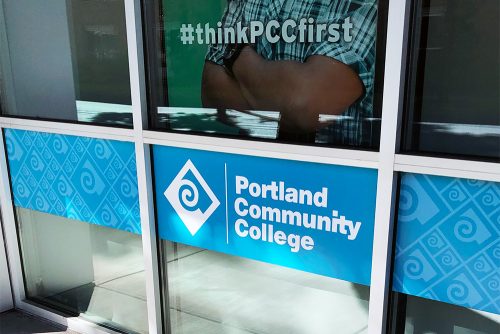 The Hillsboro Center, a satellite facility of the Rock Creek Campus, opened in winter 2002. The Hillsboro Center is in the Hillsboro Intermodal Transit Facility (parking structure), across from Tuality Hospital. Free parking is available on the first and second floors (public parking) of the transit facility and can be accessed from either 7th or 8th avenues. The Hillsboro Center has updated classroom technology, wireless Internet access, a testing room, a study room, three classrooms, a computer lab/classroom, an art room/classroom, and a commons area.
Hours of operation
Fall Term (September 25 – December 15)
Monday – Thursday: 7:30am – 9:30pm
Friday: 8am – 4pm
Weekends: closed
Feel free to call 971-722-6800 or email sswint@pcc.edu if you have any questions about credit classes at the Hillsboro Center. For information about ESOL classes, call 971-722-6817. Our fax is 971-722-6810. The center director is José Esparza.
Classes
Classes at the Hillsboro Center are offered mornings, afternoon and evenings. (View schedule of Hillsboro classes. Also available as a PDF: Hillsboro class schedule flyer.) The Hillsboro Center offers a variety of university transfer courses in Arts/Letters, Social Sciences, and Math/Sciences. Professional/Technical classes include computers and graphic design. Developmental reading, writing, and math are also offered. English as a Second Language classes are offered every term.
Please note: The Hillsboro Center does not offer any ABE or high school equivalency classes. Call the Rock Creek ABE Office at 971-722-7683 for more information.
Testing and Academic Advising
We offer placement testing by appointment for reading/writing and math. The math placement test, ALEKS, can be done at home through your MyPCC. However, you can do ALEKS at our center if it's more convenient for you.
We also do proctored testing for PCC students taking PCC classes. Contact your instructor to see if they will agree to us proctoring your test. Contact us to set a time and have the instructor email the test to our center.
We also offer general academic advising by appointment for incoming and returning students. Unfortunately, we are unable to do advising for academic probation and suspension. Please call one of the Academic Advising Offices at one of the main campuses for probation/suspension advising. The closest office to the Hillsboro Center is Rock Creek. You can contact them at 971-722-7297.
Study Room and Computer Lab
Due to limited space, currently-enrolled Hillsboro Center students have priority use of the Study Room and Computer Lab. Other PCC students may be asked to give up a computer. Printing is for Hillsboro Center students only. PCC Online Learning and other PCC students can seek computer resources at the Rock Creek Campus.
Textbooks
Books can be purchased online or from the Rock Creek bookstore.
PCC news
September 13, 2023
The Willow Creek free legal clinic collaborates with WorkSource, clearing records and providing job help.
April 7, 2023
Students were given a tour of the Test Engineering Department, witnessing first-hand how automated equipment is used to test the product after being fabricated
April 6, 2023
U.S. Secretary of Commerce Gina Raimondo along with Ron Wyden, Suzanne Bonamici and Governor Tina Kotek hosted a public roundtable at PCC's Willow Creek Opportunity Center to discuss the semiconductor industry