Opportunity Center at 42nd Avenue
4299 NE Killingsworth St., Portland, OR 97218 | 971-722-2000
center map | map of accessible features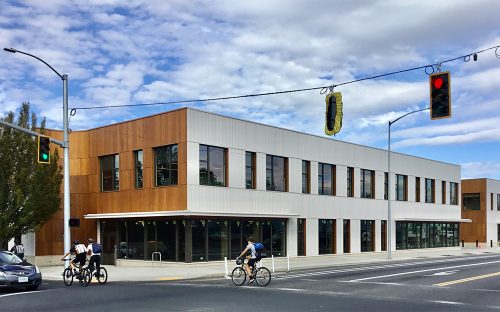 PCC's Opportunity Center at 42nd Avenue, formerly the Portland Metropolitan Workforce Training Center, opened it's doors to our new building in September 2023. We specialize in working with participants that are receiving public assistance to attain necessary skills for employment. Our employment and training programs are designed to help people develop their skill set and position them to be competitive for family wage jobs. We have established fantastic relationships with local training providers and employers to provide our customers the tools and resources needed to achieve their career goals. Several participants have successfully found employment and have pursued higher education as a result of Vocational Training Programs. We offer services, workshops, one-on-one assistance, and host weekly job fair and hiring events.
We offer a wide variety of workforce development programs and services for those seeking employment. See a full list of our program offerings, visit our job training offerings and TANF participant programs pages.
See more on the Opportunity Center website.