Work at PCC
From left, Senior Designer Heidi Stanley with PCC President Adrien Bennings, Bond Finance Manager John MacLean, and CDS Manager Carlo DeMarco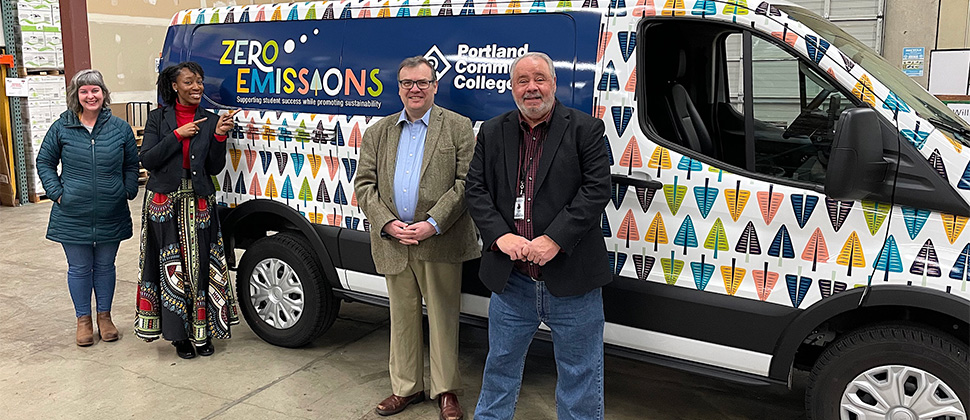 Equitable student success is at the heart of everything we do at PCC.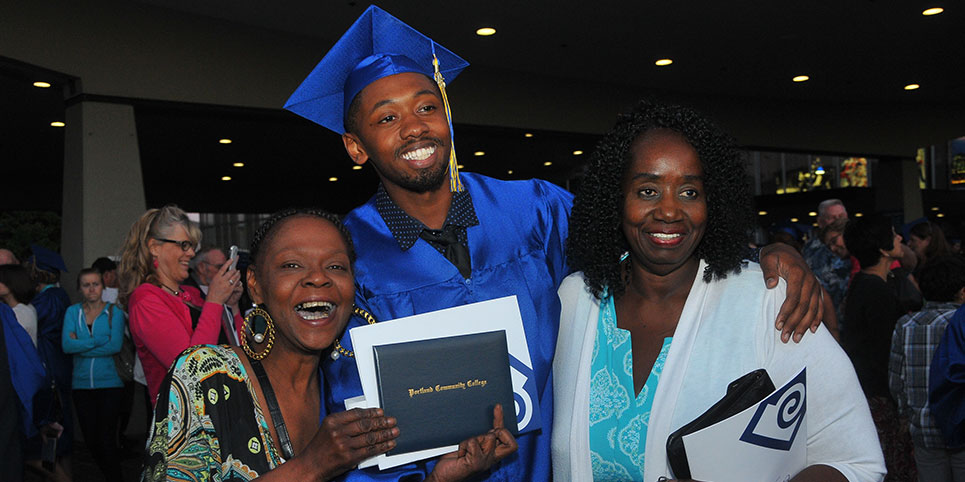 We are committed to creating an inclusive and welcoming environment for everyone who works, visits, and learns at the college.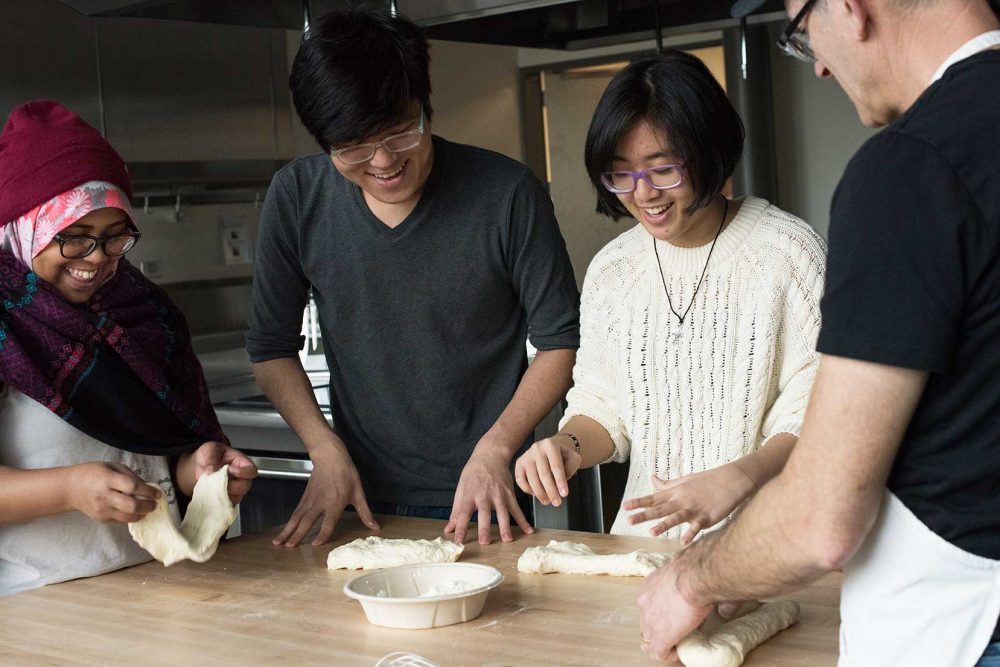 PCC has multiple locations throughout the Portland, Oregon metro-area —one of the fastest-growing and most beautiful cities in the nation.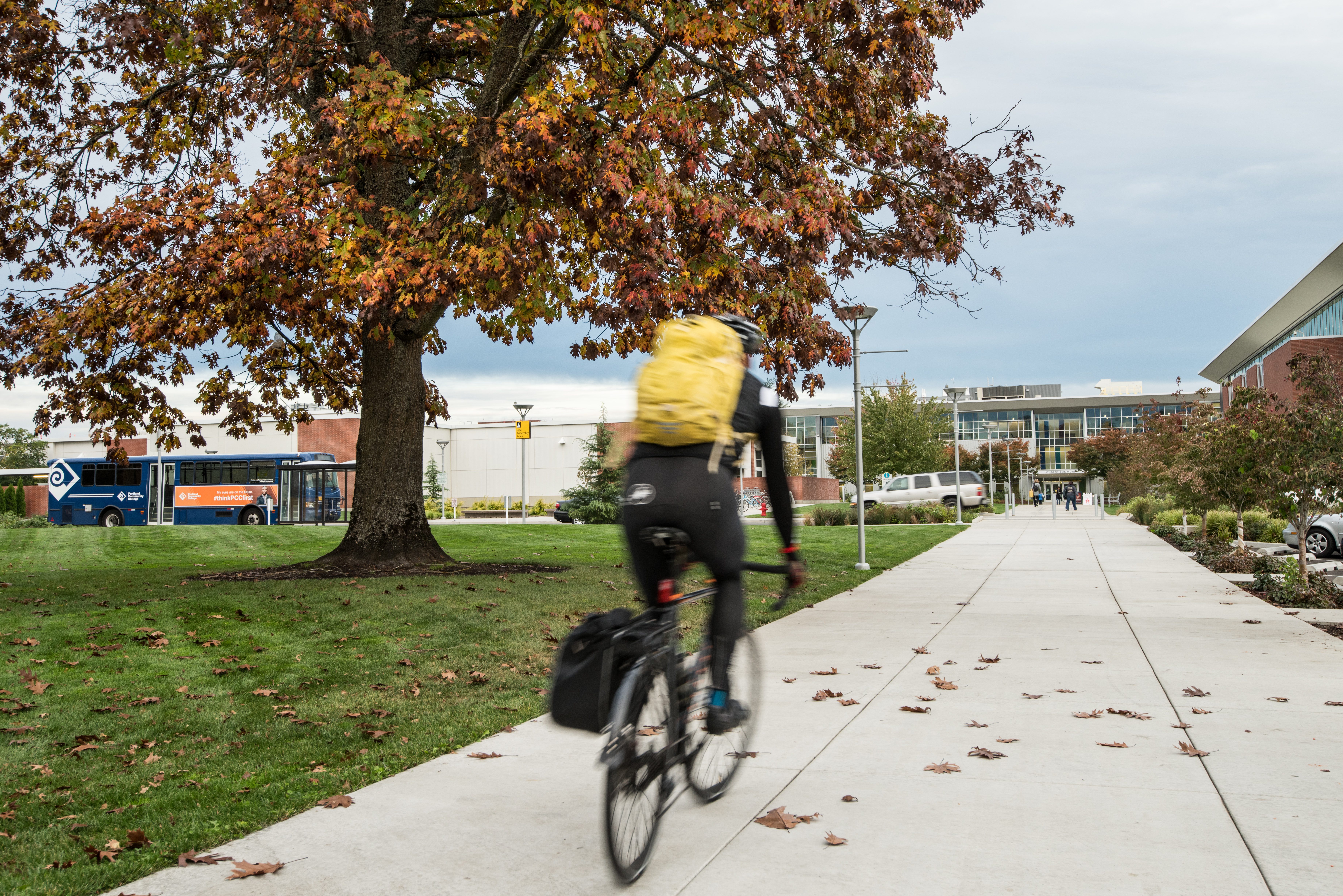 PCC employees can take advantage of the college's many wellness opportunities.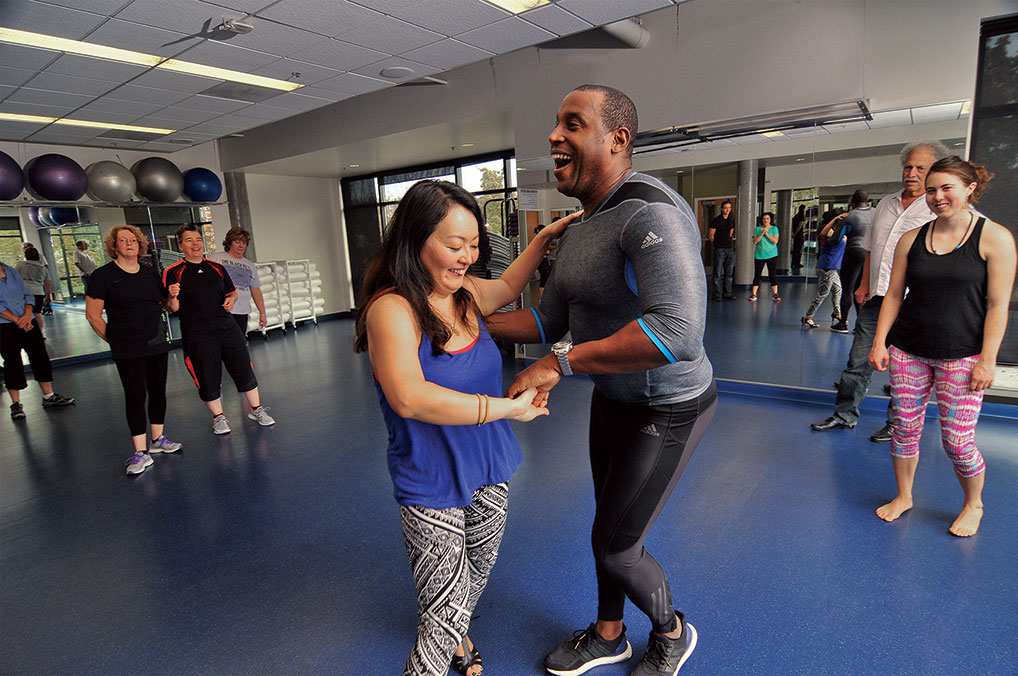 Join our team
As Oregon's largest post-secondary institution, no single educational resource is more vital to our region than Portland Community College. We serve nearly 80,000 individual learners each year, creating educational possibilities for every student who wants to learn.
PCC is seeking talented, hard-working individuals to join our growing team. We value collaboration, community, creativity, leadership and inclusion. As a PCC team member, you will join a dynamic group of more than 2,000 employees who believe that education is the path to a brighter future.
Don't see what you're looking for right now?
To add yourself to our future job opportunity notification list, visit the PCC Career Site and click the "connect with us" link on the left side of the page.
Complete your application
PCC has launched a new application system – you can now set up PCC Job Alerts, apply by uploading your resume, and enable a profile so that we can contact you about future jobs! Complete your application »
Note: If you applied before October 22, 2018, you will no longer be able to access your application online. Please contact us at pccjobs@pcc.edu, and we will be happy to help you.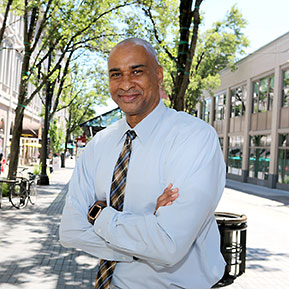 Diversity matters at Portland Community College
PCC Benefits
PCC offers a comprehensive benefit package designed to provide employees and their families, including domestic partners, with a broad range of employer paid and employee paid benefit options. Depending on employment classification, benefits may include Health, Dental and Vision options, Group Life and Accidental Death and Dismemberment insurance, Long Term Care insurance, Long Term Disability, Employee Assistance Program, Oregon Public Service Retirement Plan, Tax Deferred Retirement Savings opportunities (457 plan and 403b plan), access to Library and Sports Facilities, and Tuition Waiver for employees and eligible family members to use toward classes at PCC.​ PCC offers paid leave, which may include accrued vacation, sick leave, personal leave and paid holidays.
Eligibility for benefits is defined by your job classification – see more detailed information.
Policies
Veterans
PCC provides qualifying veterans and disabled veterans with preference in employment in accordance with ORS 408.225, 408.230, and 408.235. Please be sure to review and mark your application accordingly if you are a qualifying veteran or disabled veteran with preference in employment.
Qualifying veterans and disabled veterans may obtain preference by submitting as verification of eligibility a copy of the Certificate of Release or Discharge from Active Duty (DD Form 214 or 215) or a letter from the US Dept. of Veterans Affairs indicating receipt of a non-service connected pension to your application. Disabled Veterans must also submit a copy of their Veterans disability preference letter from the Dept. of Veterans Affairs, unless the information is included in the DD Form 214 or 215.
Campus Security Report – Jeanne Clery Act
The "Jeanne Clery Disclosure for Campus Security Policy and Campus Crime Statistics Act" (formerly the Campus Security Act) is a federal law that requires institutions of higher education to disclose campus security information, including crime statistics for the campus and surrounding area. As a current or prospective PCC student or employee, you have a right to obtain a copy of this information. You may review this information by accessing the federal government web site (enter "Portland Community College" in the search field) or on the PCC web site. You may also obtain a hard copy of this information upon request by contacting the PCC Department of Public Safety at 971-722-4902.
Affirmative Action, Equal Employment Opportunity
As an Affirmative Action, Equal Employment Opportunity institution, PCC is actively seeking qualified minorities, women, veterans, disabled veterans and individuals with disabilities to enhance its work force and to reflect the diversity of its student body. Applicants with disabilities may request accommodation to complete the application and selection process. Please notify Human Resources at least three (3) working days prior to the date of need.