Maritime Welding Training Center
5555 N Channel Ave, Portland, OR 97217 | 971-722-5284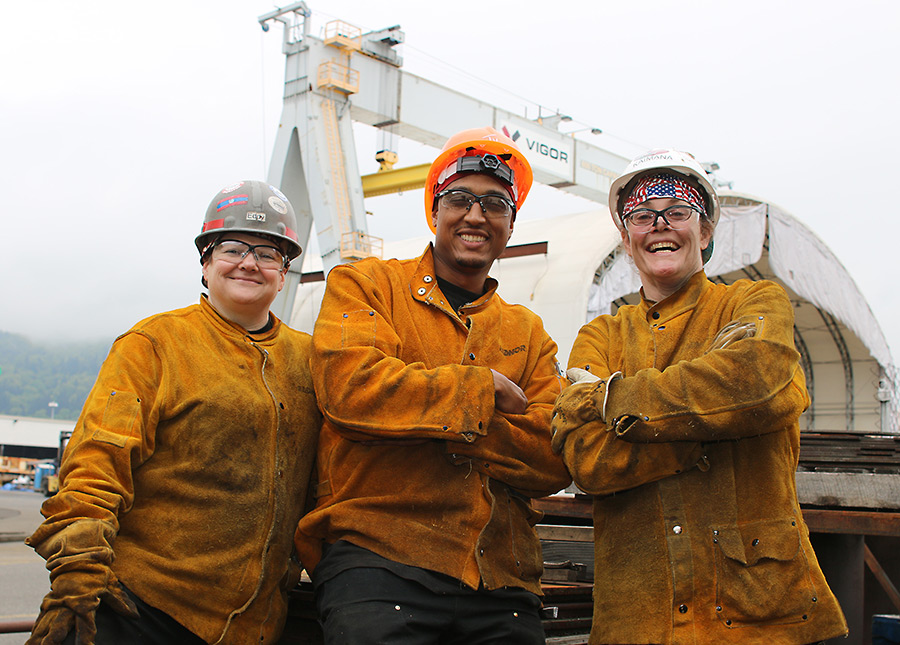 The Vigor and PCC Maritime Welding Training Center is a 4,000-square-foot facility next to the Swan Island shipyards at the Willamette River, where students advance in the art and craft of welding.
Vigor Industrial is the region's leading provider of shipbuilding, ship repair, ship conversion and complex industrial fabrication. PCC is Oregon's unrivaled educational entry point to training, skills-building and opportunity, and widely recognized for the excellence of its programs. Together, Vigor and the college offer students unparalleled, hands-on education under the expert guidance of diverse and student-centered faculty. For certificate and degree information, see Welding Technology.
The center exemplifies Vigor and PCC's shared commitment to equity and inclusion. In 2017-2018, 27 percent of welders in the Maritime Welding Training Center were female-identified or non-binary. Both institutions are second-chance employers helping people overcome histories of incarceration.
Contact us to learn more about opportunities at the Maritime Welding Training Center.
Maritime Welding Training Center news
November 14, 2022
The national reps visited the Union Pacific Mobile Welding Training and Trades Center that is under construction at the Swan Island
October 11, 2022
Through imagery, we look at how past bond construction has transformed PCC's five-county landscape and boosted student success
September 21, 2022
Join the college community for a week's worth of welcome events celebrating Portland Community College students and the return to campus
Ready to become a PCC student?
Becoming a PCC student is easy! Just complete the steps for new students, starting with admissions.