Pre-Trades for Advanced Manufacturing, Career Pathway certificate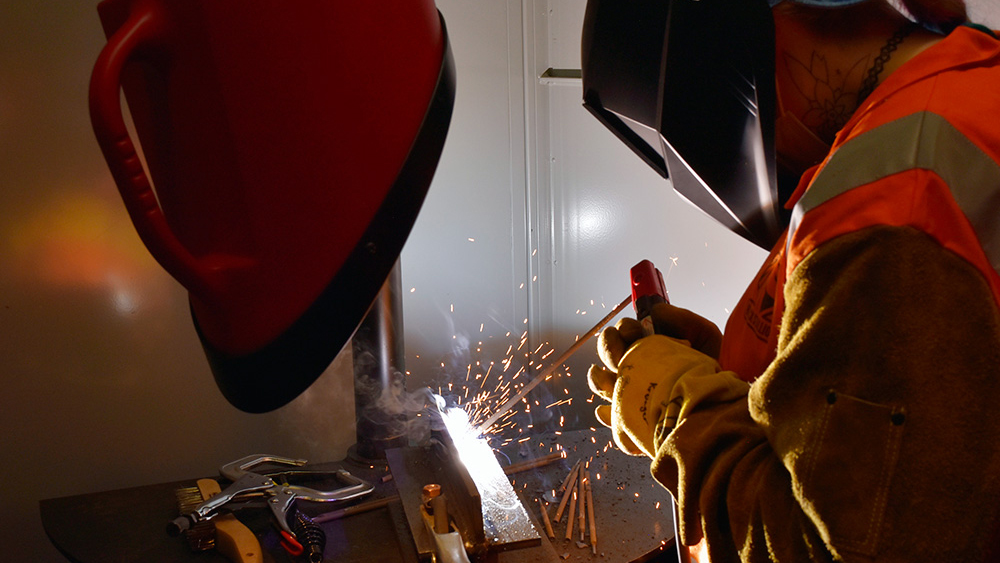 Interested in a career in advanced manufacturing? Explore your options while earning industry recognized credentials with the Pre-Trades for Manufacturing certificate at Portland Community College's OMIC Training Center. Financial support is available.
The Pre-Trades for Advanced Manufacturing program is a less than one-year certificate designed to prepare job seekers with the skills and hands-on experience to pursue training for a career in the manufacturing trades.
This 16-credit certificate can be earned in 11 weeks and will provide you with the foundations in safety and math, an OSHA-30 certification, and hands-on exposure in welding, machining, and Programmable Logic Controllers (PLCs). Credits earned in the program count toward additional PCC certificates and degrees in the industrial trades.
Individualized coaching
As a Career Pathway student, you can get one-on-one support to help you access resources, services, and employment. You may also be eligible for financial support to help you with the costs of college.
Award information
Degrees and certificates by number of terms to complete

| Award | Length | Financial aid eligible | Currently accepting students? |
| --- | --- | --- | --- |
| Career Pathway Certificate: Pre-Trades for Advanced Manufacturing | Less than 1 year | ban | check |
Learn more about Apprenticeship and Trades and all 11 awards available »
Locations
Courses
Course listing for the 2023-2024 catalog year.
Course List
Code
Title
Credits

APR 162

Calculations for the Trades
4

APR 200D

OSHA 30 General Industry
3
or 

APR 200B

OSHA 30 for Pre-Apprenticeship

ELT 125

Basic Programmable Logic Controllers
2

MCH 121

Manufacturing Processes I
5

WLD 190B

Basic Welding Practice
2
Total Credits
16
Career exploration
Take a career self-assessment to learn more about yourself and careers in this industry, and browse data on wages and employment trends.
PCC's Career Services staff can help you match your talents to rewarding professions.
Next steps
Applying to PCC is free and only takes a few minutes.Apply now

Not quite ready to apply?
We can help you get the information you need.