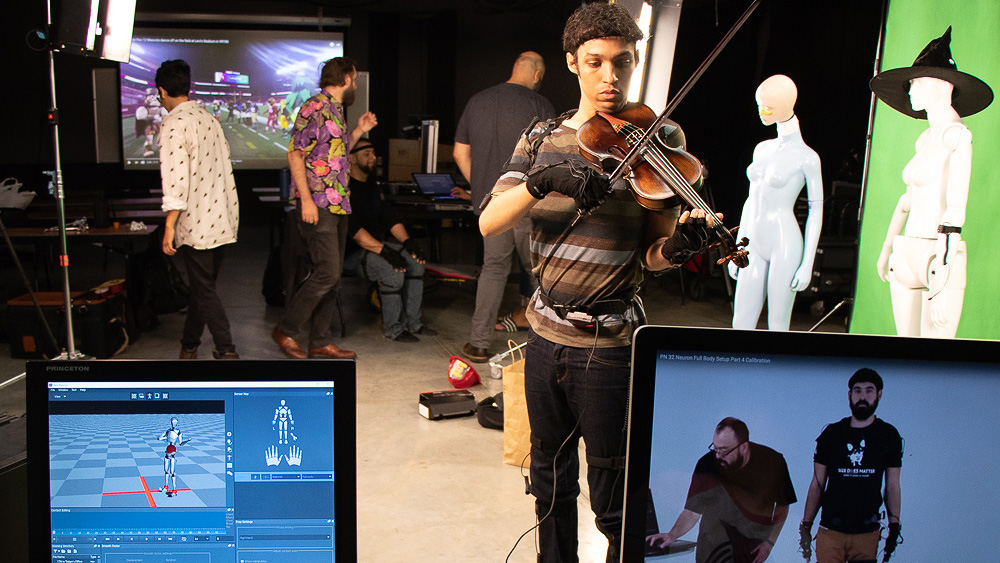 Multimedia specialists design and produce dynamic content for business, marketing, education, training, and entertainment applications.
The Oregon Employment Department forecasts that Portland area employment of multimedia artists and animators is estimated to 10.1% through 2027.
Why choose Multimedia at PCC?
Salary
The Oregon Employment Department reports Portland area multimedia artists and animators earn from $18.98 to $70.56 per hour. The average annual salary is $81,336.
More information about the program
Portland Community College's Multimedia program provides an affordable alternative with numerous resources. We offer you cutting-edge technology, knowledgeable guidance through the world of multimedia, and the ability to master industry-standard applications. With several open labs, two of which have 50 state-of-the-art Apple workstations, and a variety of course concentrations, you'll find the resources and individualized attention you need to build a solid foundation in contemporary multimedia authoring.
Real-world experience
We offer you work experience while enrolled in the Multimedia program. Through our cooperative education program, you'll intern with professionals to learn the skills demanded in today's multimedia industry.
Degrees and certificates
What will you learn?
Class information
You develop fundamental skills in design, production, and project management, including real-world assignments that engender collaboration. Our emphasis on acquiring proficiency in multimedia applications is reflected in the broad array of available courses, which include:
Digital video editing and production
Electronic media
2D and 3D animation
Immersive technology
Interactive storytelling
Multimedia design
Multimedia graphics
Visual effects (VFX)
What will you do?
Our program will prepare you for entry-level employment as a:
Animator
Art director
Audio production
Graphic designer in electronic media
Digital video editor
Desktop publisher
Media artist
Producer
Programming
Video production
Web designer
Who will hire you?
Some recent graduates of the PCC Multimedia program found employment as:
Production assistants
Freelance videographers
Grip and electric equipment tech
Editor
Film art department
Camera operator
VFX project coordinator
Video production specialist
Art instructor at Portland State University
Web developer for the San Francisco Museum of Modern Art
Web specialist at PCC
Next steps
Applying to PCC is free and only takes a few minutes.Apply now

Not quite ready to apply?
We can help you get the info you need.