Cascade Learning Garden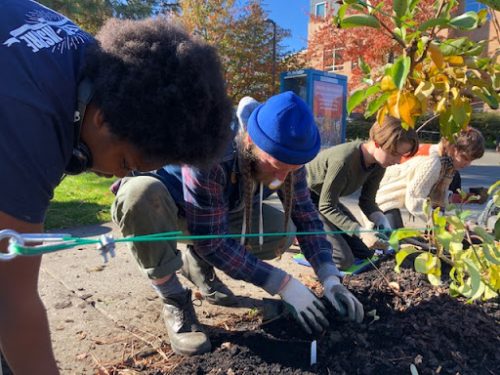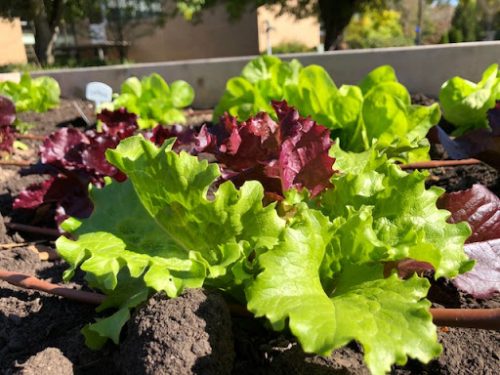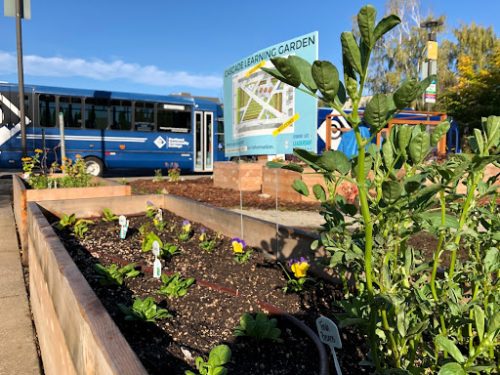 Our mission at the Cascade Urban Learning Garden is to provide nutritious and sustainably grown food, provide valuable learning opportunities, cultivate a greater sense of community, and give meaningful insight into what a natural food system looks like. We strive to create a safe and welcoming space for all members of our community. It is important to learn where our food comes from and how to grow it sustainably to feed our community and help our environment. Exercising control over how to grow, distribute, and eat healthy foods teaches valuable skills that will last a lifetime. We strongly believe that if we work together, we will grow together. (This mission statement was created by Taryn Oakley's ESR 141 class spring 2020)
Our learning garden is unique in its central campus location and demonstration of small-scale urban food production. Year-round a combination of raised beds and in-ground beds grow a wide variety of vegetables, herbs, and fruit. Food justice is at the heart of our learning garden and all of our harvested produce goes directly to our students via a free produce subscription and the Panther Pantry.
We are committed to the health of our community, our wildlife, and our planet. The Cascade Urban Learning Garden is no-spray natural as we believe even organic-approved sprays can harm wildlife. Did you know 1 in 3 bites of food we eat are courtesy of pollinating insects? (Source: Bee City USA) From blueberries to zucchini insects pollinate a wide range of food crops. We are actively creating sustainable habitat for pollinators including a 100-square-foot pollinator garden to provide food for bees, butterflies, beneficial bugs, and hummingbirds. We are proud to be a Bee Campus USA college.
The Cascade Urban Learning Garden uses drip irrigation as the primary mechanism for watering. Drip irrigation minimizes water consumption used in irrigation by reducing evaporation. Fun fact: our pollinator garden is drought-tolerant and requires no supplemental irrigation.
A vibrant and vital hub for learning, health, wellness, and connection to the environment awaits you in our learning garden. Please join us for an in-person activity or event.