Student Sustainability Hub
We're all in this together
Explore sustainability, build community, and strengthen your skills with the Student Sustainability Hub. Our programs are designed for students who want to create positive change on campus and beyond. Choose your own adventure and thrive!
You belong! Join a club and to get in on sustainable actions across the district. Learn more about the Habitat Team, Cascade Environmental Justice Club, and more.
Keep up with all the sustainability related events at PCC by adding our calendar to yours!
Learn about PCC's Sustainability Focus Award or find green classes like HE264 Health, Food, and the Environment for the upcoming term.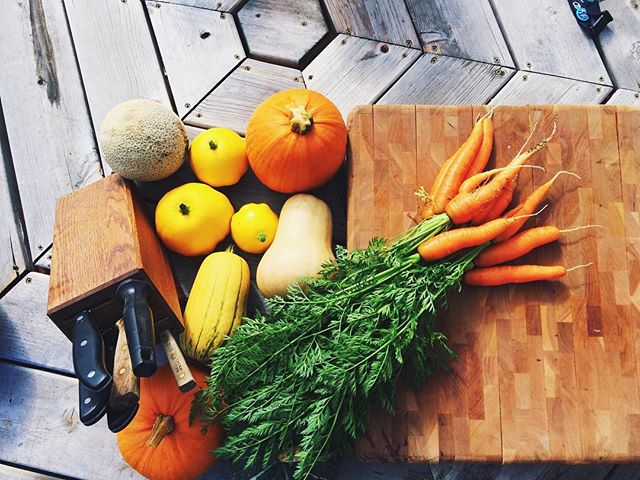 Come work with us! There are plenty of works study and part time jobs that involve sustainability at PCC!
Get outside and help our Learning Gardens thrive or help restore important wildlife habitat!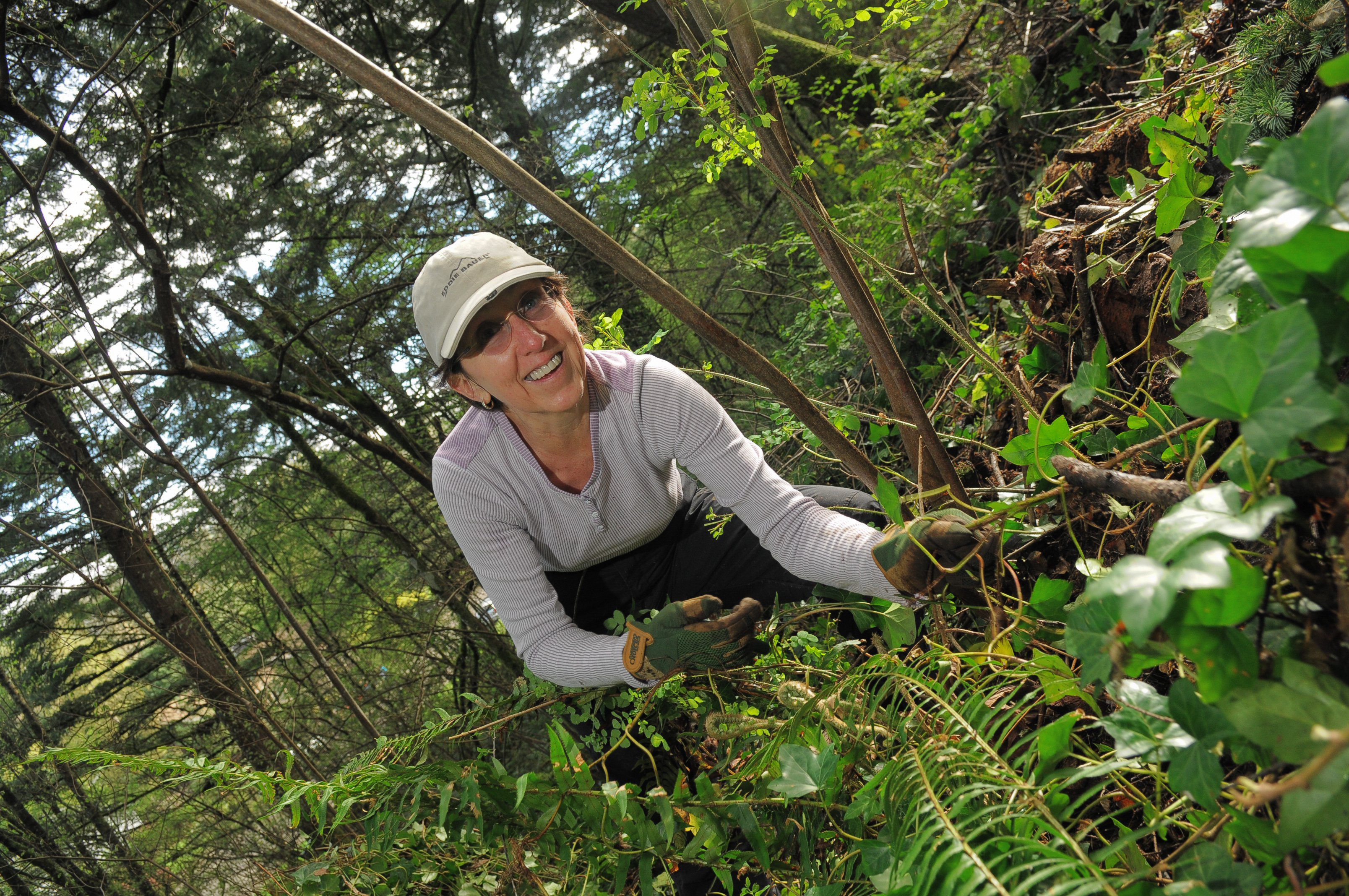 Learn more about sustainability related events around PCC under the Events tab below.
Have an opportunity to add?
If you have something to add to this page, submit the information using this form.
Calendar
pcc.edu_hcdarlo154g0gmkn842dn2810o@group.calendar.google.com
Events
Hard Drive Smashing Event
Sylvania, Upper CC Mall
Tuesday April 17th and Wednesday April 18th 11:00 am – 12:30 pm
Are you finally getting around to your spring cleaning and don't know what to do with your outdated, no longer functioning computer hardware? Bring them to the Sylvania library! There are eCycle bins waiting for you under the stairs on the first floor! Worried that your identity will be in jeopardy if you eCycle? Come to the Upper CC Mall from 11 am – 12:30 pm on Tuesday & Wednesday, April 17 & 18 to have your hard drive smashed! Students from our CAS & CIS classes will disassemble your computer and smash your hard drive using machines developed by PCC Sylvania Engineering students! A large hole will be bored through the hard drives. Come join the excitement! After the event, all computer hardware will be responsibly recycled. For more information, contact Diane Shingledecker (dshingle@pcc.edu).
Habitat Team "Earth Day Birthday" Planting Party
Sylvania Campus, Native Wildflower Garden Behind the PAC
Friday, April 20th 10:00 am – 11:00 am
Come plant native Milkweed starts with the Habitat Team! Milkweed support Monarchs as they migrate through the area. Walk through the established native wildflower garden and learn about how PCC supports pollinators across the district! At noon we will celebrate with chocolate cake and a movie in in the CC Oak Room. For a full listing of Earth Week Events at PCC see: https://www.pcc.edu/sustainability/news-events/earth-week/
Annual Learning Garden Work Party at Rock Creek
Rock Creek Campus, Learning Garden
Friday, April 20th 10:00 am – 2:00 pm
The PCC Rock Creek Learning Garden will held the Annual Learning Garden Work Party on Friday, April 20th, from 10:00 am to 2:00 pm.
Everyone is welcome to join us for a fun and educational day!!!  The Work Party is part of the events to celebrate the Earth Week 
–it is also a great opportunity for students to get service hours for their clubs.
Snacks and refreshments will be provided. 
All volunteers will be entered in a raffle to win a bike and accessories!
For additional information and questions, please contact: carolina.deaguiarmartins@pcc.edu
Beach Clean Up with ASPCC Rock Creek
Saturday, April 21st
Cannon Beach
Come volunteer with us! On April 21st, the Associated Students of Portland Community College plan to help SOLVE some of the litter problems on our precious beaches.  Buses will depart PCC Rock Creek (17705 NW Springville Road) in front of Building 5 at 8:30 am.  On the way to the beach, riders will dive deeper into one of the biggest issues associated with our oceans by watching the documentary "A Plastic Ocean".  Once we arrive at Cannon Beach, we will engage in a litter clean up on Cannon Beach just west of the elementary school.  After the clean-up, participants will be invited to join in a group lunch and have some free time to comb the seaside or take in the atmosphere of the beautiful Oregon coast.  We plan to return to the college by 5 p.m. the same day.
This event is sponsored by the Associated Students of Portland Community College Program Team and Club House.  To sign up email Mandy Ellertson or Moon Detering.
Critical Race Theory Lunch and Learn Series
Sylvania, Teaching and Learning Center (CC 216)

12:00 – 12:50 April 25th, May 2nd, and May 9th
Grab your lunch and join us for an introductory series on Critical Race Theory (CRT). No prior knowledge of CRT and Social Justice needed.  How can we use tenets of CRT as a pragmatic tool to analyze, transform systems, and inform our work as educators? Workshops include some lecture, case studies, but are dialogic in nature with the intention to be a learning community. Hosted by Miguel Arrellano Sanchez, Multicultural Center Coordinator. This event is free and open to students. 
Session 1 (April 25): Permanence and Intersectionality of Race and Racism
Session 2 (May 2):

Challenging Dominant Ideology, Majoritarian Narratives, and Commitment  to Counter-stories and Social Justice

Session 3 (May 9):

Centering Experiential Knowledge & Interdisciplinary approaches
A Gender-Affirming Stuff Swap
Sylvania, Fir and Elm Rooms
(This event has been canceled! – It will be rescheduled and we will update the time and date)
The Gender-Affirming Stuff Swap is hosted by the Queer Resource Center in the Fir and Elm rooms at Sylvania. Take what you need and leave what you can. Please bring new and gently used items that can fit into a backpack or duffle bag. Including the following: Gender-affirming items like chest binders, ties, wigs, heels in large sizes, clothing, shoes, boots, cold weather items, bags, purses, jewelry and accessories, unused makeup, unused toiletries, blankets, linens, small appliances, housewares, school supplies, art supplies, literature, movies, music, decor, childcare items, luggage, sports gear. For further information contact Mae Stephenson.
Participate in Lunch & Learn
Interested in food preservation? Wanna make jam, freezer pickles, and dry herbs with friends? Get a group together and contact Elaine.
Volunteer
Looking to join the team of students, staff, and faculty who are dedicated to creating sustainable solutions? Opportunities for volunteering on sustainability projects at PCC pop up regularly, so check here for regular updates!
Sylvania Learning Garden Work Parties
PCC Sylvania, Learning Garden
Tuesdays 2:00 pm – 4:00 pm and Wednesdays 12:00 pm – 4:00 pm
Take a break from classrooms and books and get your hands dirty! Join us in the Learning Garden (across from parking lot 14). Come for a few minutes or the whole time. Meet great people, find purpose in growing food for yourself and for others. Learn, share, teach. We will provide gloves, tools, and tasty snacks. Volunteers get to take home a portion of the day's harvest! If you are interested in starting up the Organic Gardening Club, contact Venus at venus.barnes@pcc.edu.
Volunteer for Veggies
Rock Creek, Learning Garden
Tuesdays, Wednesdays, Thursdays 9:00 am – 1:00 pm
The Rock Creek Learning Garden has volunteer sessions on Tuesdays, Wednesdays, and Thursdays from 9:00 am – 1:00 pm. Earn $5 credit per hour to buy fresh produce at Portlandia Farmstandia. More information is available at the Learning Garden's Get Involved page.
Classes
Sustainability Focus Award
The Sustainability Focus award recognizes students who have completed a broad range of sustainability-related courses. The award is designed to encourage students to learn to see environmental issues from multiple perspectives and to increase their experience in this multi-disciplinary topic. The earning of this focus award can demonstrate to potential employers and transfer colleges that the student has a deep and broad understanding of sustainability issues.
Featured credit class
Learn how to plant and maintain a garden, proper body mechanics, AND develop a strong core while enjoying springtime in the garden. We'll plant some and workout too! Develop stronger arms, back, and abs with purpose! This one credit PE course explores the importance of living a healthy lifestyle and helps develop practical skills through physical activities in the garden. Activities include proper garden tool use, physical fitness and nutrition through practical and inexpensive approaches. This may be the last chance to take this exciting course and spots are limited, so sign up ASAP. The first class will meet in HT 121 on April 02, 2018
Featured non-credit classes
Moonrose Doherty, PCC Newberg Center Learning Garden Coordinator will be teaching three organic gardening and naturescaping community education classes at PCC Newberg Center this Spring.
Organic Gardening: Basics for Beginners
Are you excited to grow your own food, but have minimal experience? Learn how to plan your garden for Spring, grow your own veggies from seed, what heirlooms are, and what open-pollination is. Get the scoop on soil mixes, heat, light, and moisture needs, hardening off, transplanting, what to plant and when, plus seed ordering considerations. You'll learn organic gardening foundations including soil fertility, site preparation, crop selection, non-toxic cultivation methods, and planning and care techniques.
Permaculture Concepts and Holistic Gardening
Learn how to incorporate permaculture concepts, naturescaping aspects, and sustainable foods into your garden. Plant for year round pollinators, wildlife habitat, perennial and annual foods, and herbs with a holistic approach.
Crop Rotation, Companion Planting, and Pollinators in the Vegetable Garden
Want more experience in growing your own food and optimizing the health of your garden? Learn how to grow organic vegetables from seed, how soil mixes, heat, light, moisture, and hardening off play their part. Find out how organic gardening foundations such as crop rotation, companion planting, pollinator plants, non-toxic cultivation methods, soil fertility, and specialized planning and care techniques work together to grow amazing fruits and vegetables. Crop rotation is more than rotating vegetable families and companion planting goes way beyond marigolds and tomatoes! Did you know that Sweet Alyssum flowers are in the same family as cabbage and help with aphids? Explore how your garden can become healthy, highly functioning, and good for pollinators and beneficial insects (think native stingless bees and ladybugs).
Naturescaping and The Native Plant Garden
Would you like to incorporate Pacific Northwest native plants into your garden or plan and design a garden with native plants? Start a design in this class. Get to know common native plants in the area, their desired growing conditions, habits, and uses. We'll cover native groundcovers, shrubs, and trees, the practice of "naturescaping" (designing or re-designing a landscape with native plants to reduce water use, decrease stormwater runoff, provide pollinator habitat, and beautify!), and the pollinators of native plants.
In this hands-on class you will learn how to identify native plants, successful planting tips that will help them thrive, how they grow in their native habitat and how they fit into your garden or garden plan, whether a wet, dry, shaded, or sunny spot is best, and whether they're evergreen, deciduous, small, or large, and what benefits they add to the landscape. Understand how native plants naturally tolerate drought conditions, attract native birds, butterflies and pollinators, and prevent pollution through natural pest resistance. You will learn about the edible, medicinal, or physical uses of native plants, regional ethnobotany, and the class will visit a nearby naturescaped project to see design principles in action.
To register, you will need to apply for admission to PCC and select "non-credit – CEU/CED" for application type.
Upcoming credit classes
The following classes in the Spring 2018 term include sustainability as a component of their curricula:
Jobs
We frequently have work-study positions available at the campus and district-level. Please see the PCC Work Study page for available positions or email sustainability@pcc.edu.
ASPCC Rock Creek
Sustainability and Eco Justice Programs Specialist – 15 hours per week
Responsibilities include:
Deepening your understanding of sustainability
Implementing sustainable practices on campus
Position open until filled. Applications are available in the Student Leadership Office, Building 5, Room 115. Contact rylie.wolff@pcc.edu or nora.hernandez@pcc.edu with questions.

Newberg Center Learning Garden Assistant Coordinator
Position Summary:
PCC Newberg Center is looking for an enthusiastic individual to join our team in a temporary part-time capacity, and play a crucial role in the further development of the Center's learning garden. Under direction of the Newberg Center Director and the Learning Garden Coordinator, the Assistant Coordinator will play a leadership role in cob natural building work and completing construction of the garden's cob shed. The Learning Garden Assistant Coordinator will also be responsible for recruiting and guiding volunteers, assisting in leading and coordinating volunteer work parties, and interacting with faculty and staff to further activities, programs, and events for the Newberg Center Learning Garden.
Essential Functions (to include, but not limited to):
Lead and/or Co-lead volunteer work events.
Organize and coordinate events aimed at completion of the learning garden cob shed.
Complete day-to-day Learning Garden activities such as digging, planting, weeding, and harvesting.
Recruit and coordinate volunteers and work parties.
Design and create outreach materials to market and publicize Learning Garden events and initiatives.
Work with faculty and staff to integrate the garden into classroom activities, programs, and events at Newberg.
Maintain necessary paperwork and adhere to all college policies & procedures.
Other duties as assigned.
Position Requirements:
Strong interest in volunteer coordination.
Excellent organizational skills, both in the office and outside.
Experience with social media platforms.
Computer skills and competency with Excel, Word, and Google Drive.
Ability to serve independently and collaboratively with diverse groups of people.
Ability and willingness to communicate in a positive, professional manner with a wide range of stakeholders, including students, staff, and college organizations.
Ability to serve in all types of weather, ability to dig, kneel, and lift up to 50 pounds.
A cooperative manner and the ability to serve as part of a diverse team.
18 years of age or older, at beginning of service term.
U.S. citizen, national or lawful permanent resident.
Possession of a high school diploma or equivalent.
Must successfully pass a criminal background check.
Preferred Qualifications:
Volunteer coordination experience.
Cob or natural building experience (training available).
An Associate's or Bachelor's degree.
Background in sustainability, food systems, environmental studies or related field.
Coordination of events and/or large groups.
Construction experience.
Marketing and promotion expertise.
Experience working in a school or college environment.
Position Details:
The pay rate is $12.00/hr.
This position works 8 to 10 hours per week, up to a maximum of 200 hours.
The position is from April 1 through September 22, 2018.
Hours may vary and some Saturdays may be required.
TO APPLY:
Please send your resume and a cover letter briefly explaining your interest and qualifications for the position to Lynn Montoya Quinn at lmontoya@pcc.edu.
Application materials due by 5pm on Monday, March 12th, 2018.
District Sustainability Department
Sustainability Work Study Assistant
Assist the Sustainability Manager with a variety of tasks and projects to advance the college's sustainability efforts. Potential tasks and projects may include, but are not limited to:
Coordinating waste audits and recycling education
Conducting research on sustainability best practices
Data entry
Promoting sustainability awareness & outreach
Other duties as assigned
Desired Qualifications:
Passion for sustainability and social justice
Dedication to promoting sustainable practices
Competency in Microsoft Office Suite & Adobe Suites
Skills in research, critical thinking, project management, and data entry
Strong written and verbal communication skills
Projects can be varied to align with student's knowledge and experience.
Position open until filled. Must be work study approved through financial aid. Please contact briar.schoon@pcc.edu with any questions, and to apply for the position after accepting your work study award.
Sustainability Outreach Work Study Assistant
Help coordinate between stakeholders in PCC's sustainability efforts to keep public informed of news and achievements.
Attend meetings and take minutes
Compile reports and write news stories
Post information on PCC's website
Update PCC Sustainability blog
Desired Qualifications:
Passion for sustainability
Excellent writing and communication skills
Able to work independently and with a team
Experience in a professional work environment
Familiarity with WordPress
Projects can be varied to align with student's knowledge and experience.
Position open until filled. Must be work study approved through financial aid. Please contact briar.schoon@pcc.edu with any questions, and to apply for the position after accepting your work study award.

Sylvania Environmental Center
Outreach Coordinator
As our Outreach Coordinator, you would:
Help with E-Center communications:
Update the our sustainability outreach materials
Creatively design new signage
Work on our Newsletter around events and education
Help with sustainability projects:
Plan events including Upcycling and Earth Week
Talk with fellow students at tabling events
Help with sustainability activities, like learning garden work parties
Help with composting and recycling programs
Keep up and organize the Environmental Center office.
Contact Peter Ritson, Environmental Center Coordinator, peter.ritson@pcc.edu for more details.
Garden Coordinator
As our Garden Coordinator, you would help with:
garden planning
volunteer coordination
planting/harvesting
garden outreach
other projects
We looking for team members who have skills, experience or wants to further develop in, outreach, people skills, organization, and planning. Contact Peter Ritson, Environmental Center Coordinator, peter.ritson@pcc.edu for more details.

Rock Creek Sustainability Office
Sustainable Practices Educator
Work Schedule: flexible
Hours per Week: 5-11
Wage/Salary: $11.25/hr for Work-Study
Portland Community College's Rock Creek Sustainability Office is looking for a passionate, enthusiastic and organized student to join our team to advance the college's sustainability practices. Under direction of the campus Sustainability Coordinator, the Sustainable Practices Educator will assist with new and current sustainability practices and initiatives as well as provide administrative support to the team.
Some duties may include:
Assist with the coordination and promotion of existing sustainability programs, such as the Green Office program and PowerShift.
Contribute to our sustainability online presence, including website, Facebook, Instagram and Twitter accounts.
Conduct research on potential new initiatives and opportunities that will contribute to the achievement of college-wide sustainability goals.
Assist with the implementation of new sustainability programs/initiatives and develop sustainability resources.
Conduct sustainability assessments and gather data for activities such as waste audits and energy conservation projects.
Support events and programs related to sustainability, such as Earth Week, Eco Challenge, Pollinator Week and Harvest Fest
Coordinate promotional activities and tabling during college events.
Develop educational materials for staff and students and coordinate outreach campaigns.
Perform general administrative tasks, including: note taking, writing document summaries, sending emails and returning phone calls.
Qualifications:
Passionate about sustainability or a related fields.
A basic understanding of sustainability and social justice.
Skills in data collection, critical thinking, project management, and data entry are a bonus.
Strong verbal and written communication skills.
Ability to work independently.
Ability to effectively organize and meet established deadlines.
Working knowledge of Microsoft Office applications.
Comfortable using social media i.e. Facebook, Twitter
18 years of age or older.
Possession of a high school diploma or equivalent.
Application Details: Please email a resume, cover letter and two professional references to elaine.cole16@pcc.edu. If you have any questions, please call 971-722-7635.
Online Application Address: http://www.pcc.edu/about/sustainability/rock-creek/

Rock Creek Learning Garden
Love the outdoors??? We're hiring in the Rock Creek Learning Garden!
*Learning Garden Assistant (Job ID: 30197)
The Learning Garden Assistant will mainly work in PCC Rock Creek's 3.64 acre Learning Garden, a pesticide and herbicide-free food growing space. Work in the garden may include raised bed preparation, planting, weeding, tool maintenance, irrigation maintenance, and weekly harvest for sale at Portlandia FarmStandia. The Learning Garden Assistant will also have the opportunity to interact with volunteers and students in the garden and demonstrate best practices.
*Harvest and Farm Stand Associate (Job ID: 33522)
The Harvest and Farm Stand Associate will work with the Learning Garden team to prepare for and run Portlandia FarmStandia each 
Tuesday
 (~6-8 hours/
Tuesday
, April-October). This work will include harvesting, washing and packing crops in the garden and hoop house prior to sale, assisting with set-up and take-down of the farm stand, and providing support during farm stand hours by helping with transactions, engaging with customers and promoting Learning Garden services and events. Gain insight into running a small business and assist with marketing, outreach, customer service and donation of surplus produce to our community partners. This is a great opportunity for students interested in health, agriculture, or business, or for individuals who simply want to be involved in their community and develop their professional skill set.
*Education Assistant (Job ID: 35574)
Get to know the learning garden at the PCC Rock Creek Campus by participating in seeding, field preparation, planting, weeding, and harvest. Share your knowledge with other students by providing sustainability loop tours on campus, tabling at events, and partnering in a position of leadership with the Learning Garden Club.
All positions require Work-study eligibility and offer $11.25/hour. To apply: please send resume and cover letter to the Learning Garden Coordinator. Email: miriam.latzer@pcc.edu
Clubs
Cascade Environmental Justice Club
Our club members are advocates of environmental and social justice and champion equity and inclusiveness for all our fellow students, this is the way we see true sustainability happening on our campus and in this world. Supporting each other is a big step towards being able to support our place in the bigger systems of this BIG planet! A part of our new focus is finding the intersectionality between student clubs, organizations, and resource centers to cross promote sustainability awareness and collaborative efforts to build more resilient community on our campuses. The club has transformed from the Environmental Sustainability Club to the Environmental Justice Club to broaden it's scope and to become even more of an action oriented club. We have volunteer opportunities, community outreach projects, and grant writing opportunities to fund green initiatives that will be implemented around Cascade Campus and/or district wide. Join the club on OrgSync and if you have any questions, comments, or just want to say hello, you can contact Joe Culhane at joe.culhane@pcc.edu
Southeast Learning Garden Club – Food Justice
Inspired by students passionate about gardening and breaking down barriers to food security, we have created the Southeast campus's first Food Justice Club. The club is open to all PCC students and is dedicated to building awareness and resources to empower fellow students. For more details, please contact selearninggarden@pcc.edu.
Southeast Green Team
Are you a student at Southeast and interested in getting involved in sustainability initiatives on campus? Join students, faculty, and staff in the Southeast Green Team! We are in the process of developing a learning garden that will be a comprehensive outdoor learning space for our students to learn, our faculty to teach in, and our Southeast Campus to enjoy. This will provide opportunities for students to work outside of the standard classroom and to connect sustainability and gardening with learning and everyday life. We promote a number of other green initiatives, like the Bike Rental Program and annual Earth Week events. If you are interested in learning more about the club or attending a meeting, contact Nicole Seery at nicole.seery@pcc.edu.
Sylvania Garden Club
The purpose of the club is to learn more about organic gardening, share gardening knowledge, plan events for the Learning Garden, and attend field trips and guest speaker events. There is still time to join. If you're interested, email venus.barnes@pcc.edu.
Sylvania Environmental Club
This is a new club! If you're interested, email dylan.gregory@pcc.edu.
Habitat Restoration Team at Sylvania
PCC Sylvania, HT 320 (room is on the north side of the building)
Fridays, 12:30 pm – 2:30 pm
Would you like leadership and environmental field experiences? Come join the team! We don't usually meet for two hours but sometimes we write grants, show movies, do a walkabout, or have a mini-work party. The Habitat Restoration Team, working with the Sylvania Grounds crew, PCC students and staff, and community members, works to remove invasive species, plant NW native plants, and help stabilize creek beds. To get involved, contact April Fong.
Food Recovery at Rock Creek
This club works to prevent campus food waste by recovering and donating unsold, unconsumed food while promoting sustainability and giving back to our community. If you are interested in learning more, contact Stephanie Saunders at stephanie.saunders1@pcc.edu.
Rock Creek Garden Club
Get involved with the garden and learn more about organic gardening, composting, and greenhouse production. Help host work parties and events in the Learning Garden. Now's the time to get growing! For more info email: 
miriam.latzer@pcc.edu
.
The Panther PAC (Progressive Action Club)
Bi-weekly meetings starting Wednesday, November 16th from 6:30pm-7:30 pm in HT 205. The PAC wants to affect political action around the environment and social justice. While the problems in our community and our world can be heavy, you can join us to find hope and energy! We are a group of intelligent, informed, and passionate PCC students looking to make a difference.
Thinking of starting a club?
First contact the district sustainability department, who can connect you with people and resources that you will need to know. Who knows – maybe there's already a club that exists, waiting for someone like you to step into a leadership role!
Resources
Rock Creek Garden Community Plots
Calling all gardners! Interested in caring for a plot in the community beds at the Rock Creek Campus Learning Garden? Sign-ups begin soon. For more information, contact Elaine.
District Student Council (DSC) Special Funds –
If you are a current PCC student, faculty, or staff who is working on a project that:
supports one or more of the District Student Council's goals
promotes leadership development that makes a collective impact on students at large
promotes sustainability in a collaborative culture of diversity, equity, and inclusion
builds capacity of the project team and fosters collaboration between campuses and partners in the project
Then you can apply for funds through the District Student Council. A total of $12,000 is available with a minimum request of $500. The deadline is Feb 19th, 2018. Grants will be announced March 5, 2018. Funds must be spent by June 2, 2018. Information packets are available for review at all ASPCC offices. Applications are to be submitted through the Panther Hub at hub.pcc.edu/the-district-student-council. To apply, you must log in with your PCC email, see "Forms" and click on "District Student Council Special Funds." For assistance, contact kien.truong2@pcc.edu.
The Green Initiative Fund (TGIF)
Have an idea for a sustainability project on campus? The District Student Council's Green Initiative Fund (TGIF) offers funding for student projects that improve campus sustainability and reduce PCC's environmental impacts. Check out the TGIF page for details on how the program works, some examples of past and current projects, and to fill out an application.
Want to learn how to be more sustainable on the day-to-day?
Take the Sustainable Choices Pledge.
GPSEN College Network of Environmentalists
Stay in the loop of networking events in Portland, discuss goals and ideas for the future, and more!
Panther Pantries
We know that keeping students fed is imperative to equitable student success, that diverting food waste lowers PCC's carbon impact, and that projects like the Learning Garden and Food Forests build community resilience to the impacts of Climate Change.
Panther Pantries are on all four comprehensive campuses and provide food for students in need: Cascade (Second Floor, Student Union Building); Rock Creek (Room 113, Building 5); Southeast (Room 105, Mt. Tabor Hall); and Sylvania (Room 102, College Center).
Find more resources for students on PCC's Student Life page.