Sylvania Campus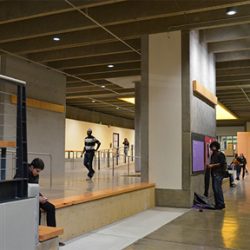 Since the voters' passage of the 2008 capital construction bond, PCC has invested $71 million in improvements and upgrades at the Sylvania Campus. Sylvania has been open since 1968, making it the college's oldest campus. And at 122 acres and 1 million square feet of building space, it is also PCC's largest.
Substantial renovations have been completed or are underway for most of the buildings on campus, including seismic and technology upgrades, improved lighting and acoustics, and replacement of outdated or worn equipment, furniture, carpeting and other finishes. Significant energy upgrades, such as replacing the campus' central boiler system to increase efficiency and reduce the college's carbon footprint, advance PCC's Climate Action Plan.
Overall, about 170,000 square feet of classroom, laboratory and office space is being renovated. The largest project is a modernization of nearly 75 percent of the College Center. In addition, a 1,500-square-foot storage facility was built for the automotive building, and the ring road that circles the campus was completed to enhance accessibility in case of emergencies.
Objectives
Add and Renovate Workforce Training, Instructional Facilities
Update and expand dental assisting and dental hygiene facilities to serve more students
Upgrade machine manufacturing, radiography, photography and design facilities
Renovate classrooms and update science labs, including chemistry and biology
Upgrade engineering facilities to add training for renewable energy systems and biomedical technology
Upgrade automotive facilities to add an alternative fuel program and integrate hybrid safety
Add classrooms to offer more courses
Renovate and Modernize Student Services Areas
Renovate student services areas including admissions, registration, advising, counseling, and business office, to make them more convenient to students
Build a new, larger child-care facility to serve more students
Increase space for student activities
Make Health and Safety Upgrades; Increase Energy Efficiency
Upgrade fire and alarm systems and lighting in parking lots and walkways
Install mass notification system for emergency communication
Make electrical and plumbing upgrades, repair and/or replace roofs
Replace heating, ventilating, air conditioning equipment
Increase energy efficiency of buildings, including repair and upgrade of solar panels
Upgrade storm water management to prevent runoff
Make improvements to increase access for students with disabilities
Project Manager
Gary Sutton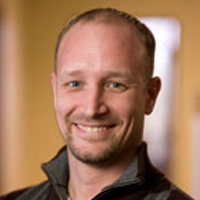 Gary Sutton joined the PCC Bond Program in 2009 to manage planning and construction for three new centers: the Newberg Center, the Willow Creek Center and the Downtown Center in Portland. All three centers have been completed, leaving Gary to focus all of his attention on a much-needed facelift for PCC's oldest campus – Sylvania. Prior to joining the bond team, Gary worked with a major general contractor in the Portland metro area for five years as a construction project manager.
Email: gary.sutton@pcc.edu
Construction
PCC has contracted with Howard S. Wright to lead construction management and general contracting (CM/GC) at the Sylvania Campus. Given that the work on the campus has many smaller construction opportunities, the firm will be seeking involvement from smaller construction companies and state-certified MWESB firms (minority, women and emerging small businesses). This fits with PCC's goals for the bond program – to reinvest bond dollars into the communities surrounding all of the college's campuses and centers, mentoring smaller construction companies and spreading the work and opportunity out to minority and women-owned businesses and local vendors.
Recent news
May 24, 2019
Daria Lewis, a second-year Russian language student at Portland Community College, was awarded one of the U.S. State Department's Critical Language Scholarships
May 6, 2019
The PCC Foundation's fundraising initiative will give people like the Roberts family a chance at success
April 12, 2019
Portland City Commissioner JoAnn Hardesty will headline a weeklong series of events, speakers, art displays, workshops, activism, and more