District-wide projects – Capital Improvements
Tree Survey
Project manager: Krista Phillips
Contractor: Bartlett Tree Experts
Project budget: $34,333
Timeline: May – October 2019
Bond program funding: 2008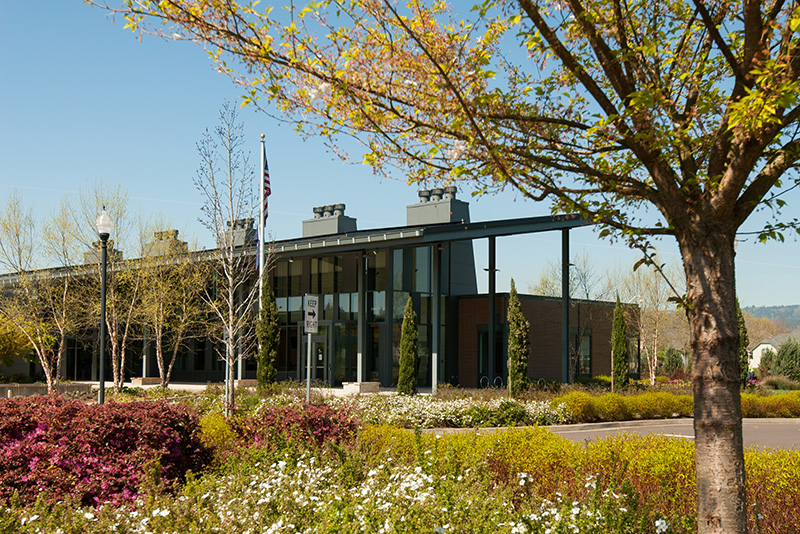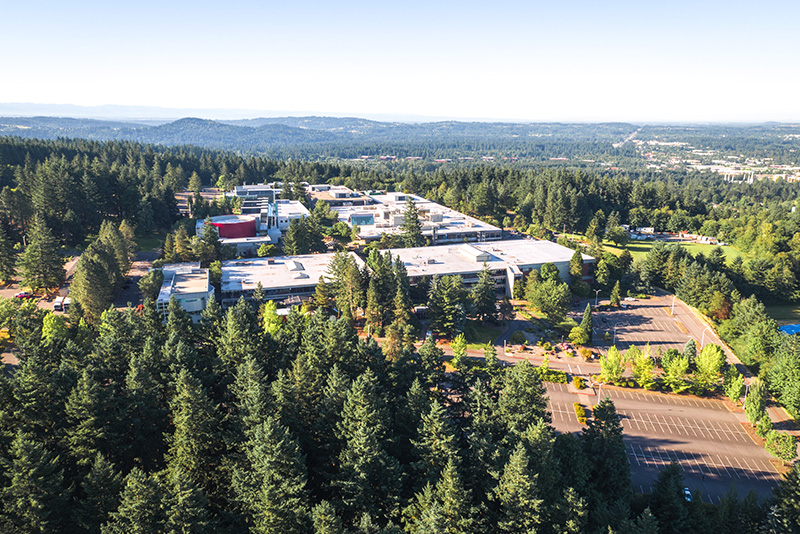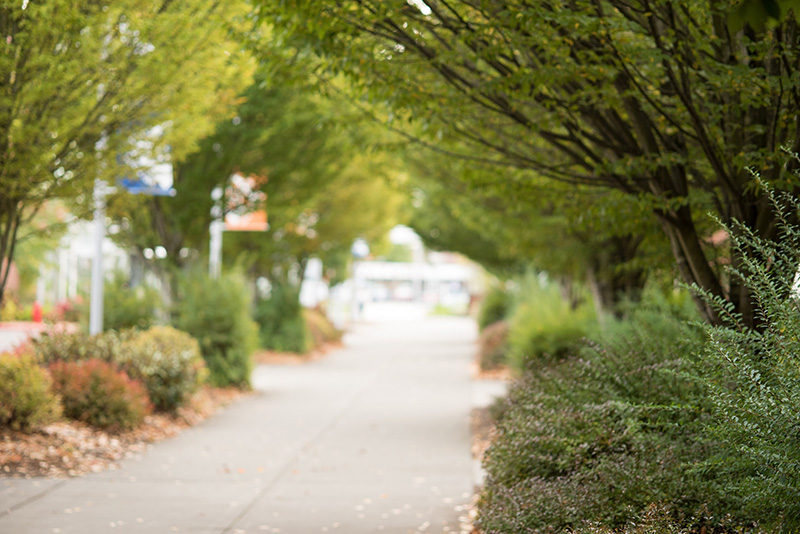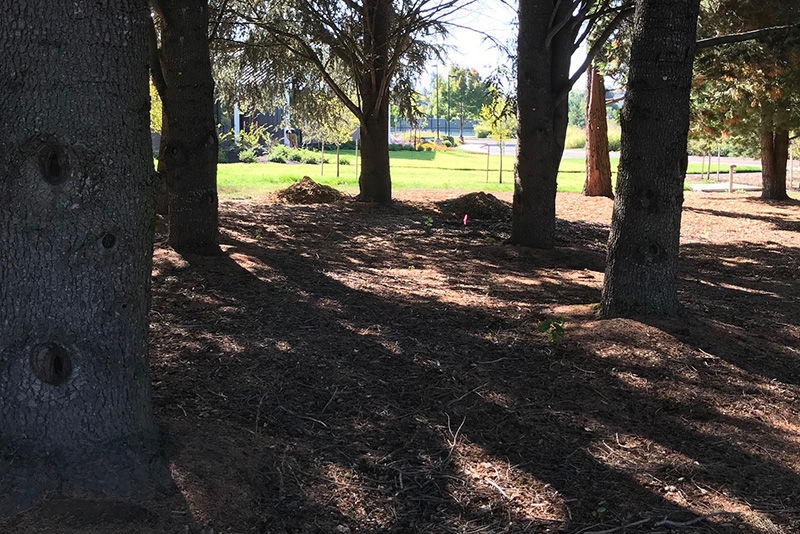 PCC Sylvania and Rock Creek are both recognized by Tree Campus USA, a program that helps colleges and universities around the country establish and sustain healthy community forests. In an effort to survey this important college asset, P&CC contracted with Bartlett Tree Experts to inventory the trees at our campuses and centers. The information collected is available in an electronic database that will aid in our planning for tree health-risk management and maintenance.
HVAC System Controls Upgrade
Project manager: Laura Ward
Contractor: Northwest Control Company
Project budget: $682,266
Timeline: April – December 2019
Bond program funding: 2017
Northwest Control Company updated the Energy Management System that controls the heating, ventilation, and air conditioning units (HVAC) at all PCC campuses and centers. Replacing the system's controllers across the college will increase HVAC speed and efficiency. The work was performed in partnership with PCC Facilities Management Services.
Roof Fall Hazard Safety Assessment
Project manager: Krista Phillips
Contractor: LJB Inc.
Project budget: $150,000
Timeline: July – December 2019
Bond program funding: 2017
As part of planning and risk management for the college, LJB Inc. was hired to perform a roof fall hazard safety assessment. This civil and structural engineering firm, which specializes in geospatial and safety services, used drone technology to gather images of roofs across our campuses and centers. The consultant visited each site to visually assess each building's roof sections and cross check the data gathered by drone.
Facilities Planning Phase II
Project manager: Rebecca Ocken
Design team: Walker Macy|Perkins and Will
Project budget: $2,000,000
Timeline: January 2020 – December 2022
Bond program funding: 2017
This project will expand on the work conducted in Facilities Plan Phase I, which was completed in 2019 and assessed all college-owned facilities to determine appropriate development patterns and growth capacity. Facilities Plan Phase II will include campus planning, urban design, architecture, landscaping, transportation, economics, demographics, real estate, outreach, and other supporting disciplines.
Information Technology Projects
Data Center Improvements
Project manager: Debra Jarcho
Contractor: Dell
Project budget: $4,000,000
Timeline: January 2019 – June 2022
Bond program funding: 2017
PCC is upgrading and replacing its aging data center backup system and servers, which are located at Sylvania Campus and serve all of the college's campuses. The servers in the data center manage the majority of PCC's critical applications, including its website, email, and Banner. (Banner securely maintains and updates data in key areas such as finances, human resources, and enrollment services.)
Classroom Digital Conversion
Project manager: Amy Hanson
Contractor: Lightwerks, Cochran, Diversified
Project budget: $1,000,000
Timeline: June 2018 – June 2022
Bond program funding: 2017
This project is converting PCC classroom podiums from analog to digital technology, allowing users to better manage multimedia content and present educational material effectively and in a visually engaging way. The work also includes upgrading the college's digital signage, a content management system that provides campus and building communication on digital displays and other devices.
Network Optimization
Project manager: Mark Seeley
Consultant: Enercon Services Inc.
Contractors: Right Systems, Structured, PNW, Dell, Avtex
Project budget: $10,000,000
Timeline: June 2018 – June 2022
Bond program funding: 2017
PCC is upgrading and optimizing the network infrastructure that controls the applications the college relies on for data transmission, including email and web services. This work will improve the security, performance, and reliability of the network while reducing its complexity. The college is also upgrading its VolP servers and adding tools that improve network monitoring and response time.
Safety and Security Projects
Electronic Security Assessment
Project manager: Mike Sturgill
Consultant: Faith Group
Project budget: $250,000
Timeline: July 2018 – September 2020
Bond program funding: 2017
To help ensure the safety of its campuses and centers, PCC's consultant is developing an electronic security plan for the entire college, assessing its current system, creating electronic security standards, and upgrading cameras in exterior as well as interior spaces.
Public Safety Voice Recorder
Project manager: Mike Sturgill
Contractor: Revcord
Project budget: $10,000
Timeline: June – December 2019
Bond program funding: 2017
This project is replacing Public Safety's aging voice recorder system, ensuring that all phone calls – emergency as well as non-emergency – that are made to PCC's Public Safety dispatch lines are recorded with high-reliability and securely archived for retrieval.
Contact
If you have questions about the project or would like to learn more about it, please contact Gina Valencia at gina.valencia@pcc.edu or 971-722-8416.