Vanport Building – capital improvements
Southwest view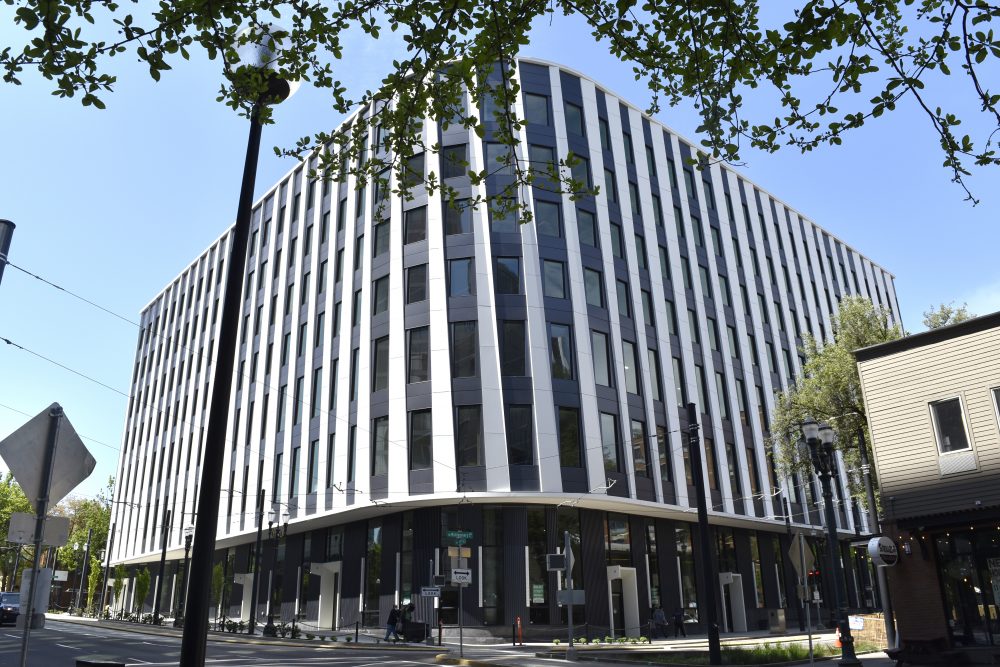 North and east elevations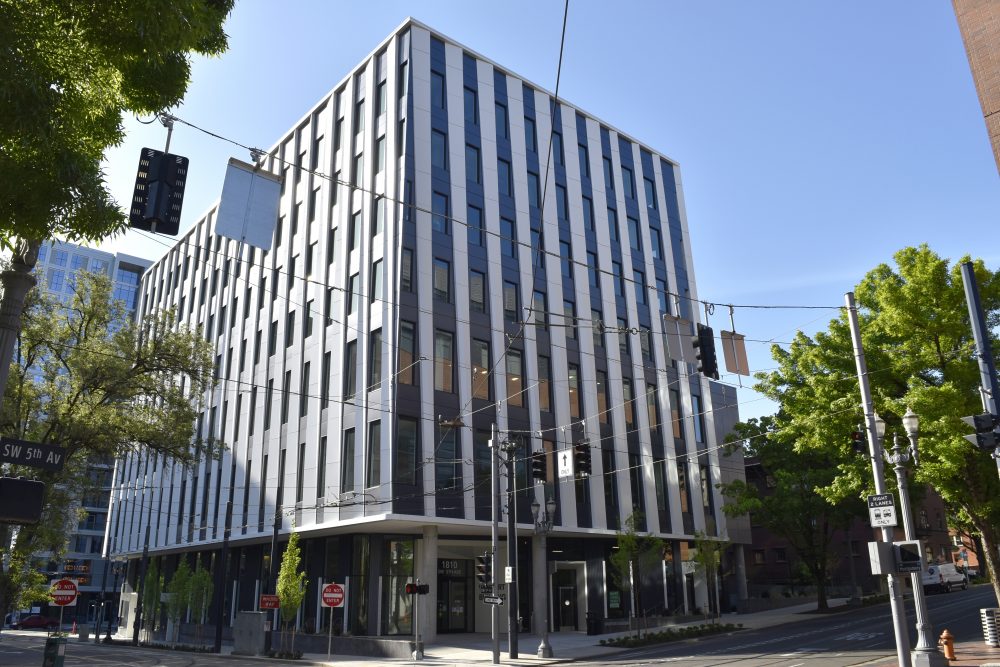 Solar panels installed on the roof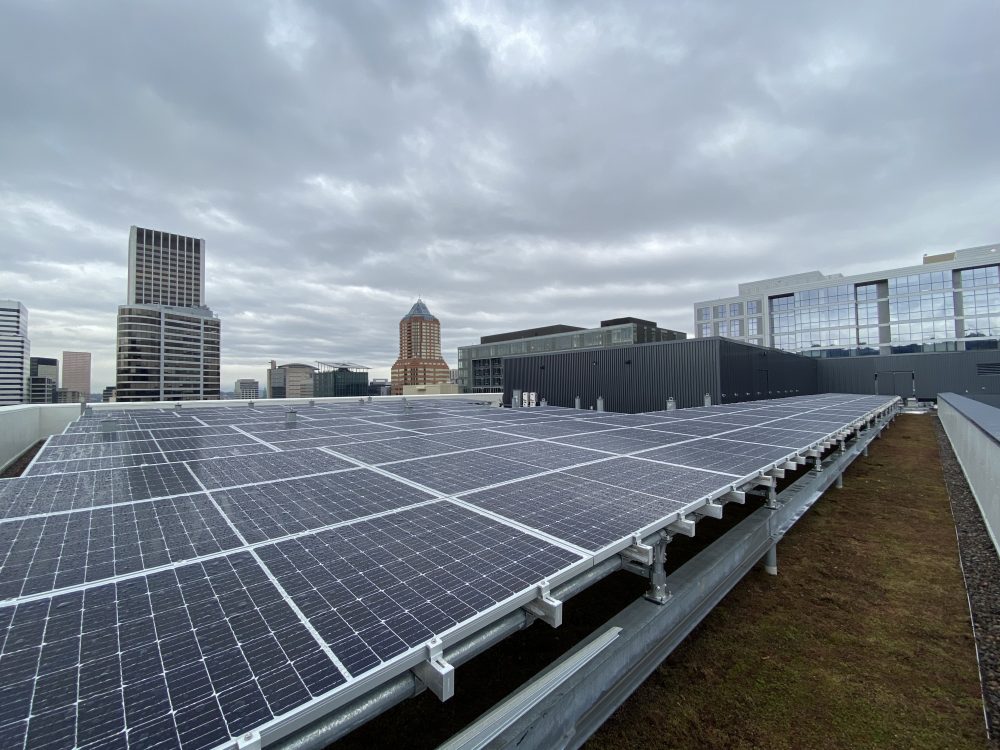 PCC Dental Program simulation laboratory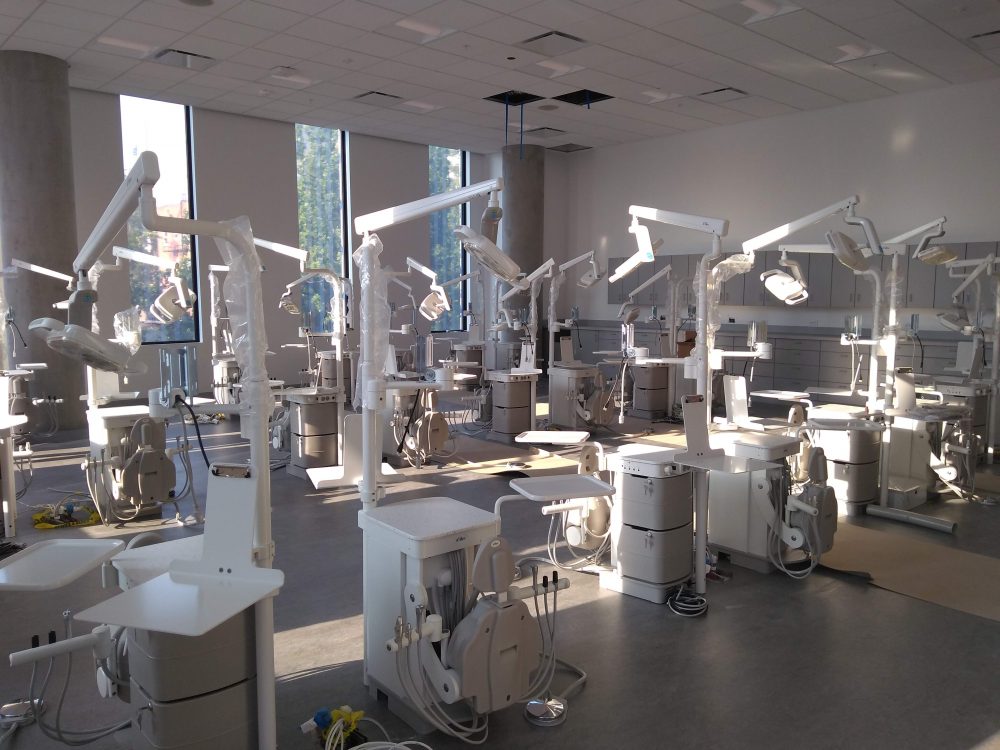 PCC Dental clinic on third floor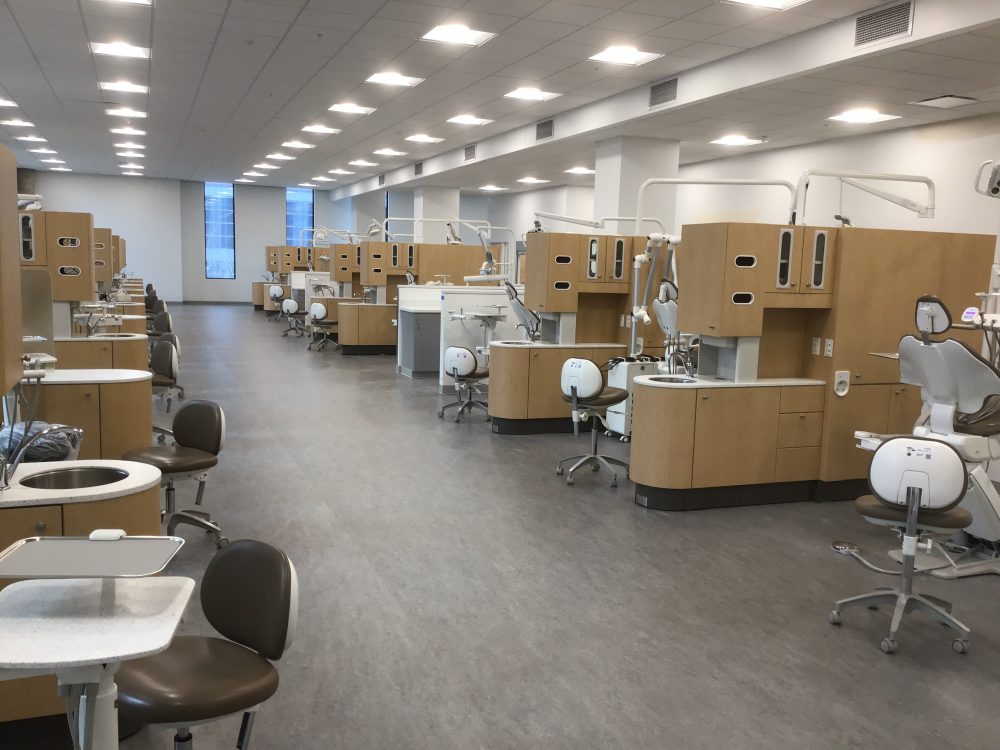 Rendering - Dental Clinic
Dental program materials laboratory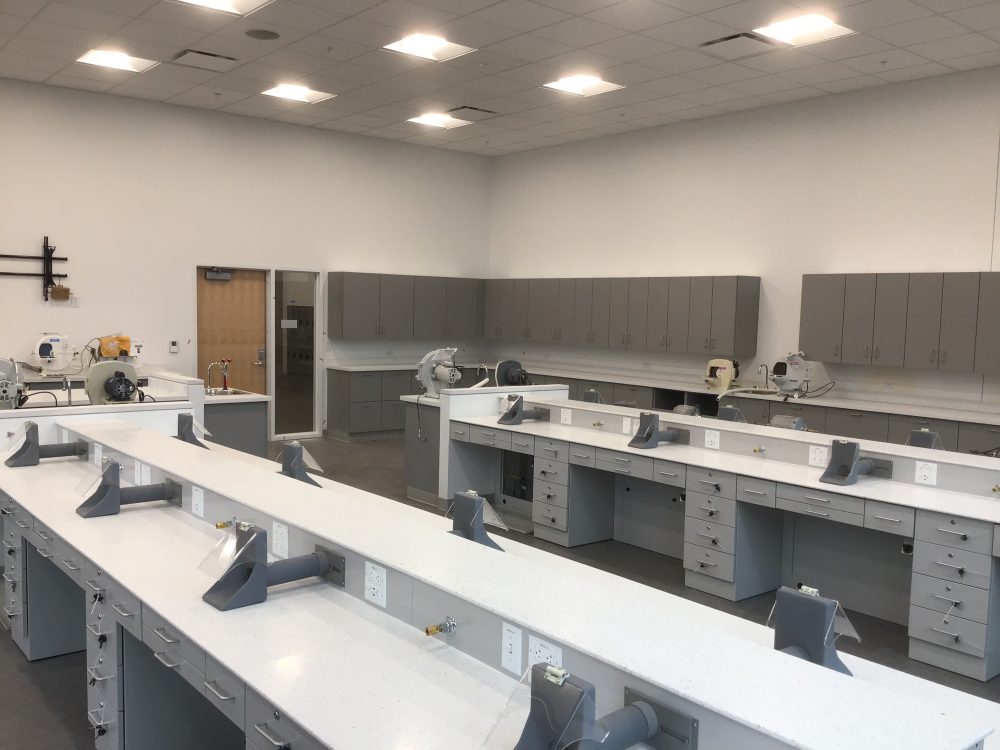 Third floor entry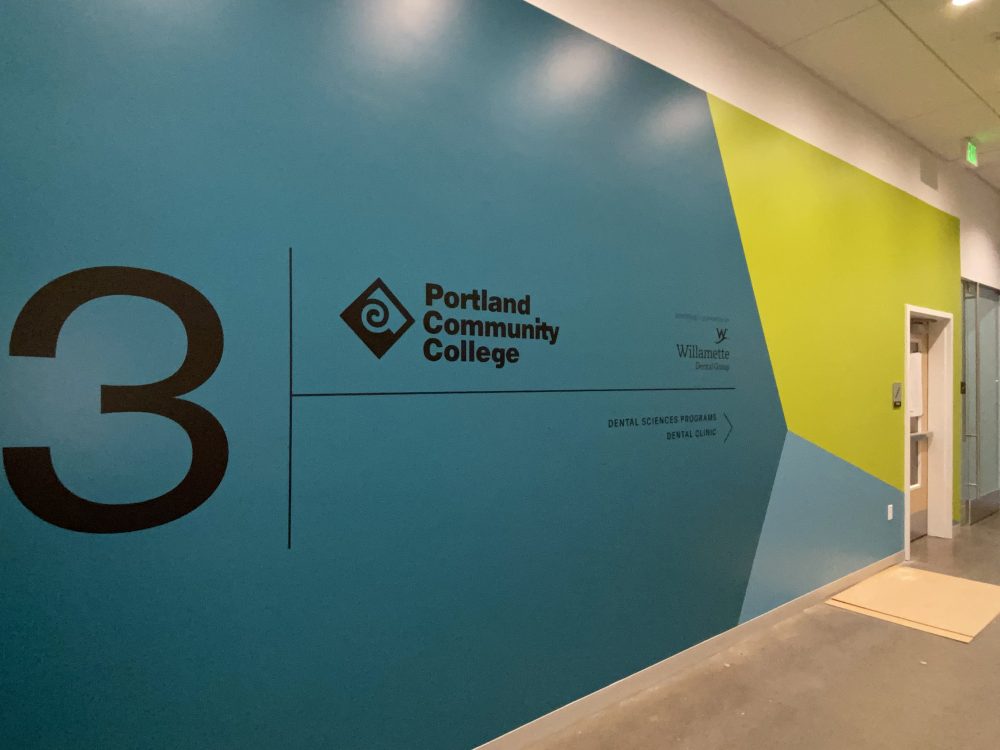 Building main entrance on SW 5th Ave and Montgomery St.
Exterior courtyard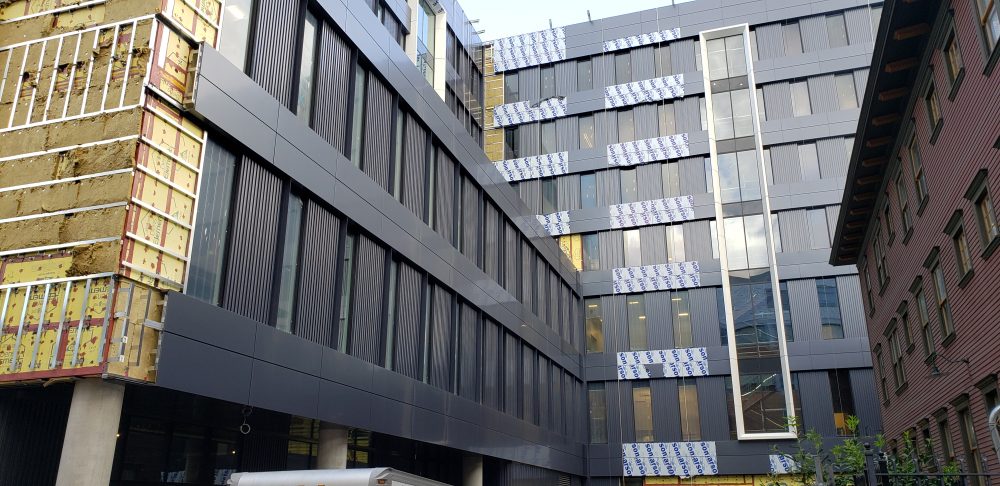 South and east elevations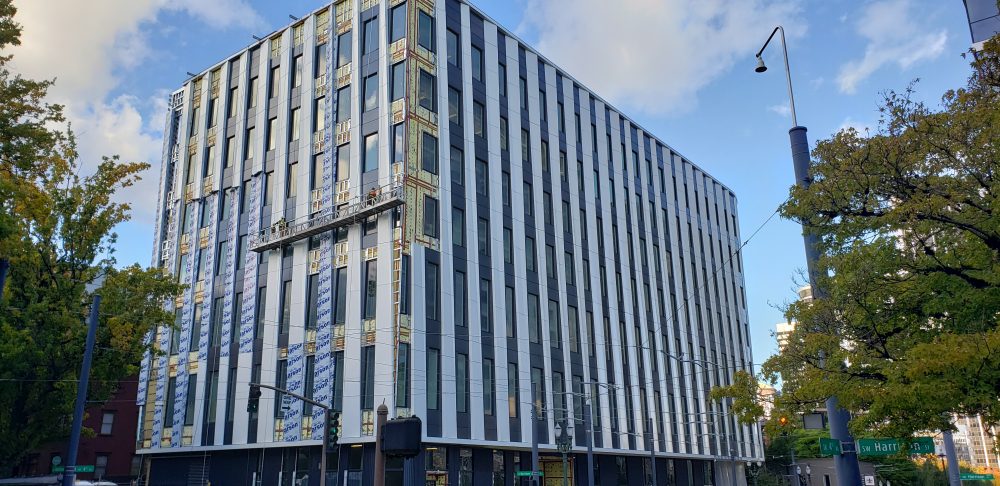 Rendering – Southeast aerial view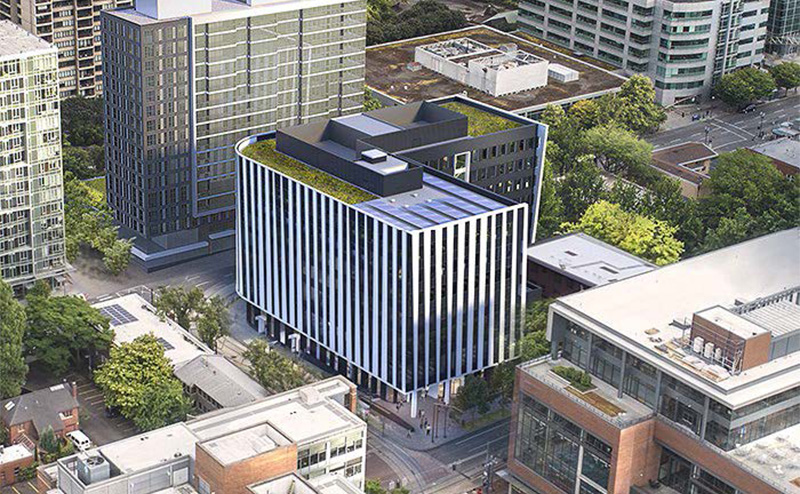 Rendering – Southwest perspective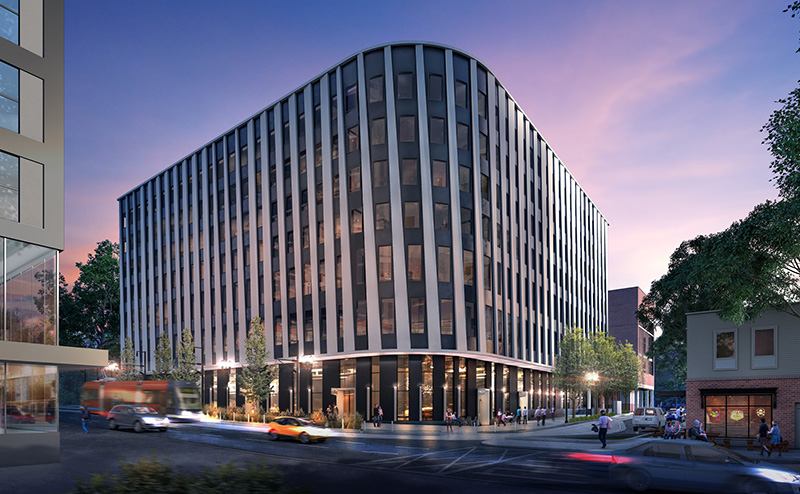 Project manager: Debra Jarcho
Design team: SRG Partnership
Contractor: Andersen Construction Company
Project budget: $23,861,000
Square footage: 30,000
Timeline: September 2017 – January 2021
Bond program funding: 2008
In a unique collaboration, PCC is partnering with the City of Portland, Oregon Health & Science University, and Portland State University to build a seven-story, 175,000-square-foot building in downtown Portland at Southwest Fourth Avenue and Montgomery Street. PCC's dental programs and clinic will move from the Sylvania Campus to the third floor of this building (formerly known as the Fourth and Montgomery Building). The facility will also house the City's Bureau of Planning and Sustainability offices as well as classrooms for PSU's College of Education and the OHSU-PSU School of Public Health.
The multiple-agency team leading this project is using the Integrated Project Delivery (IPD) model to maximize efficiency and value through early and ongoing open collaboration. A liaison from each partner is participating in the process, using IPD principles and tools to support the team and build on each other's talents and expertise.
Updates
Timeline
May – June 2020
Exterior metal panel installed
Furniture orders placed
Drywall installed throughout the dental floor
Vacuum pump and air compressor installed
Materials lab benches installed
July – September 2020
Dental clinic equipment installed: new consoles, chairs, and X-ray machines
SIM lab installation
IT equipment installation
October – December 2020
Temporary Certificate of Occupancy
Dental chairs moved from Sylvania Campus to Vanport Building
Furniture installation
Dental program move-in
Floor plan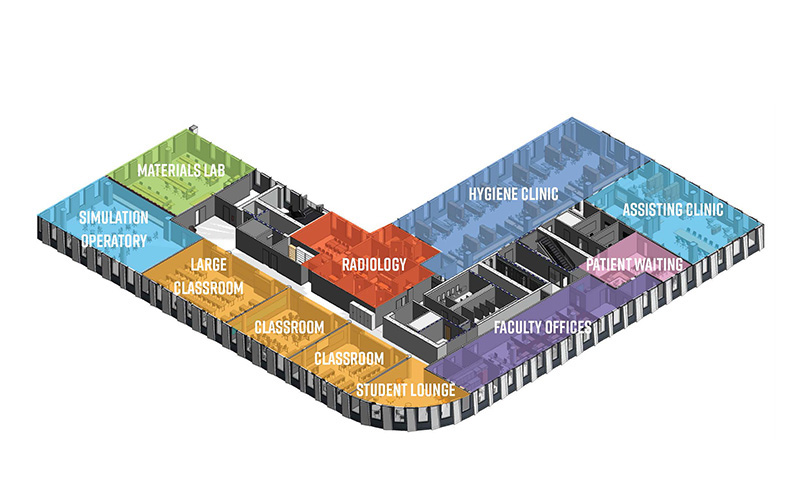 The 30,000 square feet of new construction for the PCC dental plan includes the following areas:
Reception and patient waiting area
Assisting clinic
Hygiene clinic
Student lounge area
Classrooms
Radiology laboratory
Materials laboratory
Simulation laboratory
Faculty offices
Get involved
Ground breaking ceremony: January 11, 2019
Check out a virtual tour of the project
Contact
If you have questions about the project or would like to learn more about it, please contact bond@pcc.edu or 971-722-8416.