Cascade Campus – Capital Improvements
Terrell Hall roof
Project manager: Gary Sutton
Contractors: Garland Company
Project budget: $705,009
Square footage: 24,000
Timeline: June 2019 – August 2019
Bond program funding: 2017
Terrell Hall's existing roof was completely replaced. The work performed included the removal of an existing ballast roof and installation of a new built up roof system.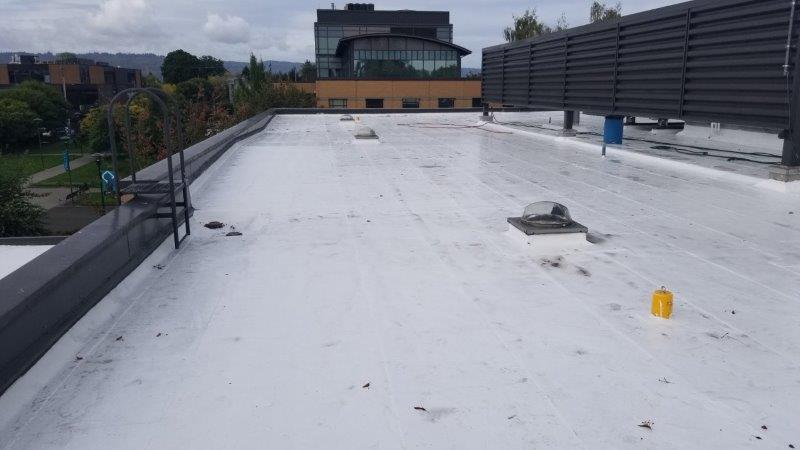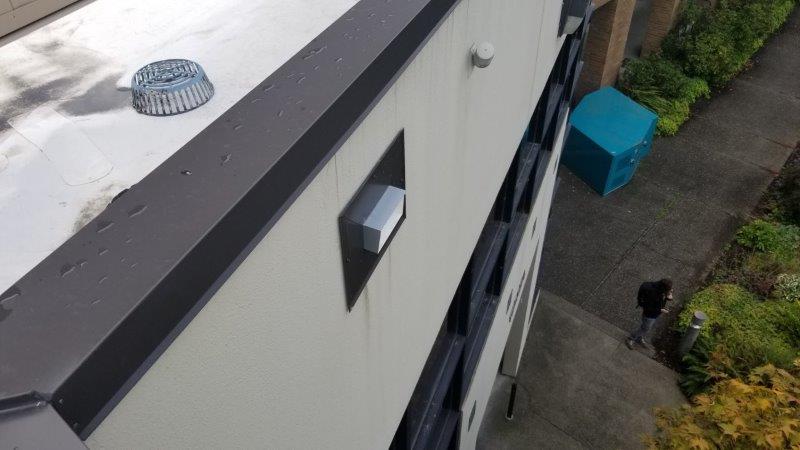 Exterior wayfinding
Project manager: Megan Saari
Contractors: Sea Reach Ltd.
Project budget: $140,000
Timeline: May 2019 – January 2020
Bond program funding: 2008
This project includes updating exterior wayfinding signage and monument signs on Killingsworth and Albina streets improving the ways in which students and visitors orient themselves on campus. The contractor, Sea Reach, is a certified local women business enterprise with vast experience in designing, fabricating, and installing wayfinding systems across the nation. The wayfinding signs at Cascade were designed with an emphasis on accessibility.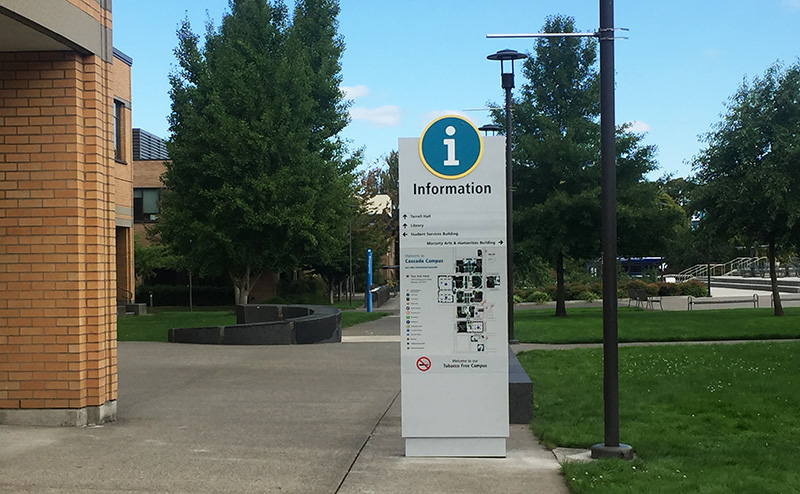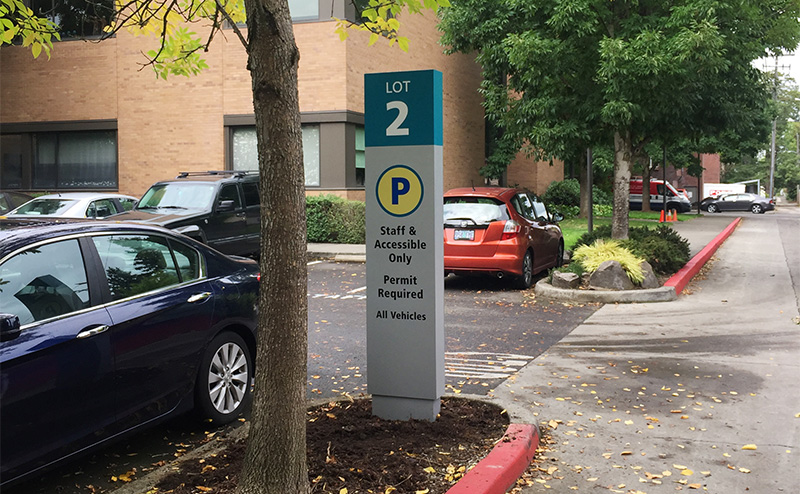 Telecommunication cables and pathways mapping
Project manager: Michael Sturgill
Contractor: Enercon Services Inc.
Project budget: $124,000
Timeline: January – December 2019
Bond program funding: 2017
As part of the technological upgrades funded by the 2017 bond, Enercon performed an evaluation of our low-voltage telecommunication cables and pathways at Cascade Campus, documenting the condition of the existing equipment. Enercon's evaluation will be used in the design of PCC's Network Optimization project. In addition, this project will provide an archived record of underground locations to aid in any future utility or groundwork and help ensure the safety of the network infrastructure.
Arc fault upgrade
Project manager: Tim Kremer, timk@inicigroup.com
Contractors: Under bid
Project budget: $500,000
Timeline: September 2019 – July 2020
Bond program funding: 2017
Public Safety Building redevelopment
Project budget: $3,000,000
Square footage: 2,500
Timeline: January 2020 – August 2021
Bond program funding: 2017
Restrooms upgrade
Project manager: P&CC
Design team: DAO Architecture
Project budget: $600,000
Timeline: TBD
Bond program funding: 2017
Contact
If you have questions about the projects or would like to learn more about them, please contact Gina Valencia at gina.valencia@pcc.edu or 971-722-8416.