Portland Metropolitan Workforce Training Center – Capital Improvements
Project manager: Rebecca Ocken
Design team: Bora Architects
Project budget: $32,500,000
Square footage: 40,000 – 50,000
Timeline: May 2019 – April 2023
Bond program funding: 2017
Living Cully staff and volunteers collecting surveys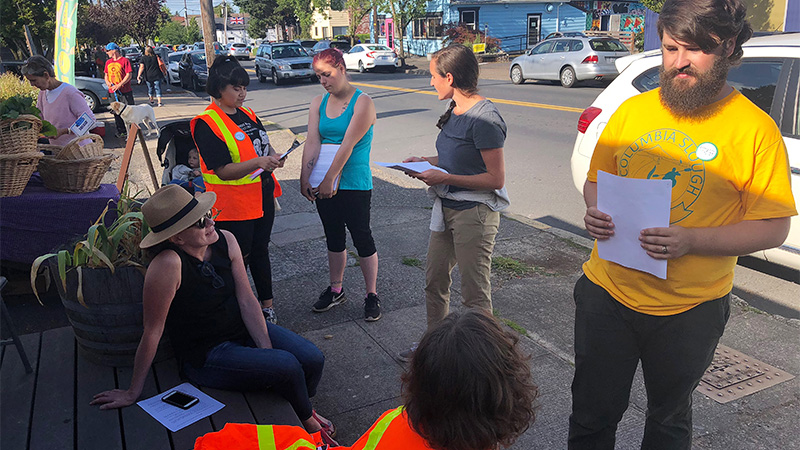 Focus group participants mapping out spaces in their neighborhood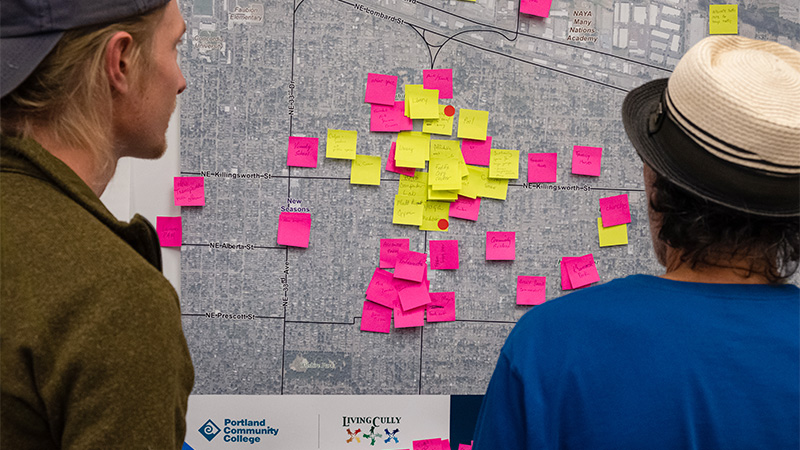 11/14/19 Community Open House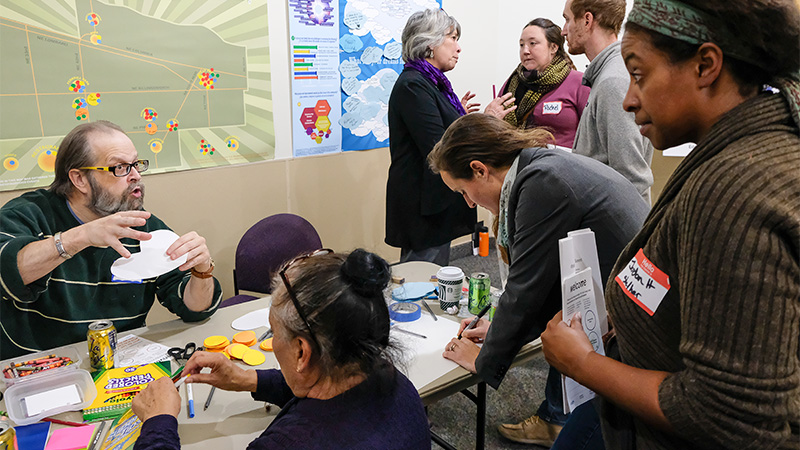 11/14/19 Community Open House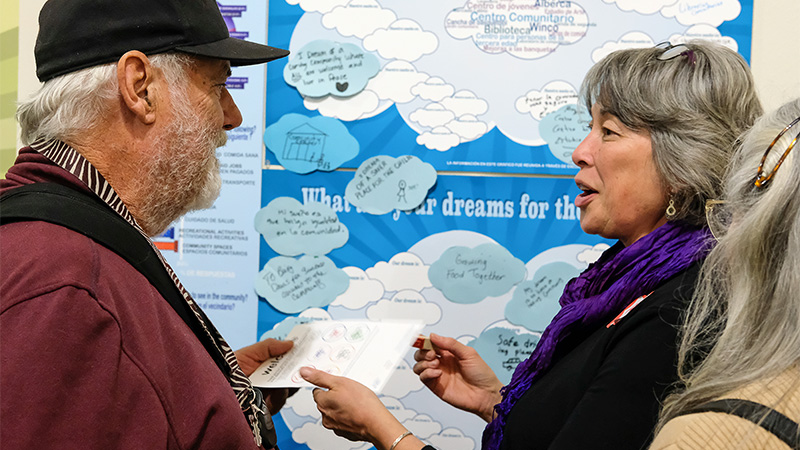 11/14/19 Community Open House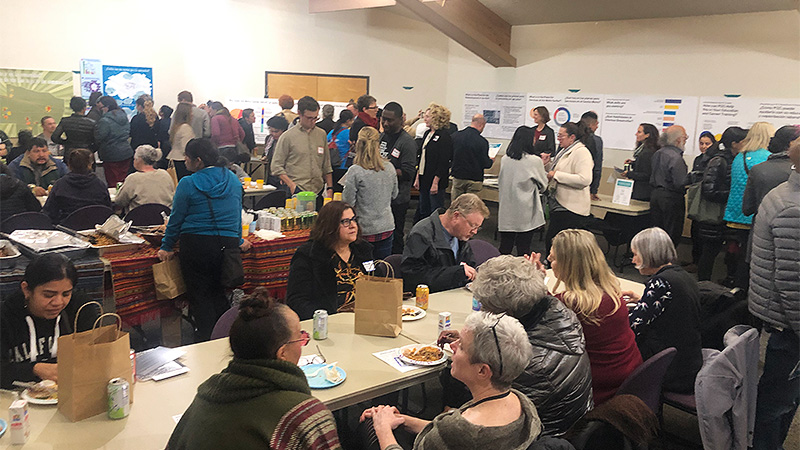 With funding from the 2017 bond measure, the Portland Metropolitan Workforce Training Center (PMWTC) will be redeveloped. A new multi-storied facility will be built with classrooms, offices and meeting rooms for both PCC staff and service partners such as the Oregon Department of Human Services. The redeveloped facility will support the programmatic goals of this Workforce Training Center. PMWTC will continue to offer the existent programs and will add to those following an opportunity center model. Additionally, PCC is working towards introducing affordable housing on the property in partnership with Home Forward.
Living Cully outreach to neighboring communities
In 2019, PCC partnered with Living Cully, a local non-profit organization, to gather input from the PMWTC neighboring communities. Through focus groups, canvassing, and event participation, Living Cully compiled priorities and visions for the future of the center and the neighborhood.
PCC and Living Cully closed this effort with a well-attended community open house on November 14, 2019. At the event, near one hundred neighbors, community based organizations representatives, PMWTC staff and clients shared a meal and interacted with the information and the project team. The November 14 open house is the first bilingual (English/Spanish) event that PCC Planning and Capital Construction has offered.
To learn more information about PCC's PMWTC, visit pcc.edu/workforce-development/metro.
Contact
If you have questions about the project or would like to learn more about it, please contact Gina Valencia at gina.valencia@pcc.edu or 971-722-8416.