Course evaluation surveys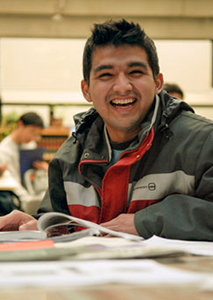 Completing course evaluations assists instructors in assessing and improving course content and teaching. Your voice counts! Student privacy is maintained throughout this process as all evaluations are confidential.
How to evaluate your courses:
Click the My Courses tab
Click Course Evaluations in the View My column
Your dashboard will load!
For faculty information, please visit the Course Evaluation Spaces page.
Contact us: courseevaluations@pcc.edu