Transferring to Willamette University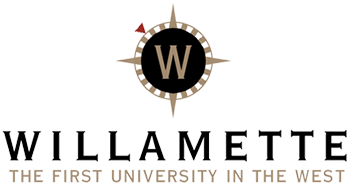 Willamette University is a highly selective, private liberal arts university located in Salem. Approximately 2,000 undergraduate students attend Willamette. They offer 49 academic programs resulting in a Bachelor of Arts or Bachelor of Music. See how many credits you'll need, GPA requirements, and how to apply on Willamette's Transfer Admissions site.
Below is information about how PCC courses transfer. To make an academic plan for transfer, contact your PCC Academic Advisor.
General education classes
Students who complete an Associate of Arts Oregon Transfer (AAOT) degree from PCC will automatically be granted 60 semester hours (junior standing) upon entrance. AAOT students will have satisfied many general education requirements, with the exception of the upper-division writing-centered course, the study in a language other than English, World Engagement, and Power, Diversity, and Equity requirement.