Transferring to Willamette University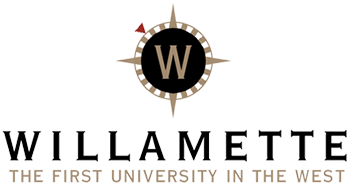 Willamette University is a highly selective, private liberal arts university located in Salem. Approximately 2,000 undergraduate students attend Willamette. They offer 49 academic programs resulting in a Bachelor of Arts or Bachelor of Music. See how many credits you'll need, GPA requirements, and how to apply on Willamette's Transfer Admissions site.
Classes you can take at PCC
General education classes
Willamette evaluates transfer credit on a course-by-course basis. No block transferring is done, so an associate degree will not automatically transfer.
To see how your credits will transfer, use the table below.
Willamette general education classes
University requirement
PCC Equivalent
Credits
Writing Centered Courses – 4 credits total
Choose 2 – WR 121, 122, 123 will satisfy 1 writing centered course. Juniors may submit
a portfolio for an additional credit. The other two courses must be taken at Willamette
6-8
Quantitative and Analytical Reasoning
Complete 12 credits from the following:
MTH 111B and higher (at least one course from Statistics or Calculus)
Other courses to complete the 12 credits may include CS 161 & CS 162, CH 221- 223, PHY 201 & 202, PHL 201
Minimum of 12
Language Requirement (Completion of 2nd year)
Level 203 or 251 of a foreign language
Varies
Modes of inquiry courses. Choose three of the following:
Understanding the Natural World
Lab courses with the prefixes BI, CH, G, GS, or PHY 201 or above
Minimum of 6
Creating in the Arts
Music performance and ensembles, Art studio courses, Theatre Arts, or WR 241- 243 Creative Writing
Minimum of 6
Analyzing Arguments, Reasons and Values
Philosophy or SP 111 Public Speaking
Minimum of 6
Thinking Historically
Art History, History, Humanities, and R 210
Minimum of 6
Interpreting Texts
English, or ART 207, 208, or 209 History of Asian Art
Minimum of 6
Understanding Society
Anthropology, Economics, Political Science, or Women's Studies
Minimum of 6
Heads up! We do our best to keep this site current, but transfer requirements tend to change without warning. Always check with an advisor at your transfer school before making your final decision about classes.