Transferring to Brigham Young University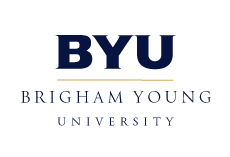 Brigham Young University is a private institution based on the ideals and principles of The Church of Jesus Christ of Latter-day Saints. BYU's main campus is in Provo, Utah. Approximately 24,000 undergraduate students attend BYU on a full-time basis. See how many credits you'll need, GPA requirements, and how to apply on BYU's transfer credits page.
Below is information about how PCC courses transfer. To make an academic plan for transfer, contact your PCC Academic Advisor.
Transferring Credits
To learn about credit transferability, visit BYU's Transfer Evaluation site. (Select "Oregon" and "Portland Community College")
General Education Classes
See BYU's website for their General Education Requirements.
Major Requirements
Depending on your major, there may be program-specific classes you can take here at PCC. Ask a BYU advisor to create a transfer guide for your program.