Transferring to Reed College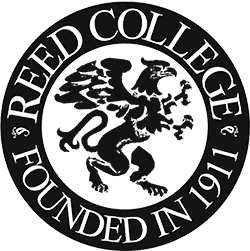 Reed College is a private college located in southeast Portland. Reed is considered one of the most intellectual colleges in the country. A Bachelor of Arts degree in 40 majors and programs is offered to their 1,400 undergraduate students. See how many credits you'll need, GPA requirements, and how to apply on Reed's Transfer Admissions site.
Classes you can take at PCC
Reed evaluates transfer credit on a course-by-course basis. No block transferring is done, so an associate degree will not automatically transfer. To see how your credits will transfer, talk to an advisor at Reed.
In general, Reed wants 12 credits in each category of Arts & Letters, Social Sciences, and Science. Those 12 credits need to be in the same discipline.
For example:
ENG 207, 208, and 209 or ENG 107, 108, and 222 would satisfy the 12 credits for Arts & Letters. Fine arts are not acceptable. Art History is fine, but not studio art.
HST 101, 102, and 103 or PS 201, 202, and 203 would satisfy the 12 credits for Social Science
BI 101, 102, and 103 or CH 211, 212, and 213 would satisfy the 12 credits for Science. The science must have a lab.
Writing courses are not accepted.
Math below calculus is not accepted. Statistics is accepted.
Heads up! We do our best to keep this site current, but transfer requirements tend to change without warning. Always check with an advisor at your transfer school before making your final decision about classes.