Transferring to Pacific University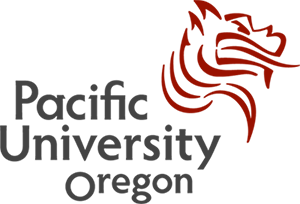 Pacific University is a private school located in Forest Grove. Pacific offers 74 undergraduate, graduate, and professional programs to its student body of approximately 3,600. Some of Pacific's majors are offered on their smaller campuses in Eugene, Hillsboro, and Woodburn. Pacific University visits the Rock Creek campus a few times a month – see events and school visits. See how many credits you'll need, GPA requirements, and how to apply on Pacific's Transfer Admissions site.
Below is information about how PCC courses transfer. To make an academic plan for transfer, contact your PCC Academic Advisor.
General Education Classes
If you have an AAOT degree, you will have met Pacific's general education requirements except Foreign Language, the Four Cornerstones, and Senior Capstone. See the Core Transfer Guide on Pacific's Transfer Guides page
Major Requirements
Pacific also maintains transfer guides for their undergraduate majors.
Prerequisites for Health Professions admissions
Pacific offers several health professions programs designed for students who have completed the lower-division prerequisite coursework in science, mathematics, and general education. The prerequisites can be completed at PCC. Refer to the links below for major-specific prerequisite requirements.