Events and school visits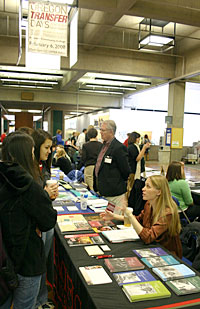 Schools come visit PCC to give you a chance to explore your options, ask questions, and plan campus visits. Here are some questions you'll want to ask the school representative:
When is the admissions deadline? Is there a fee?
Is there an advisor for your specific program?
What are the job placement rates for your major?
Can you set up a visit to their campus?
Upcoming visits
Visits from transfer schools and other transfer events. ***No campus visits will take place from now until further notice due to the social distancing precautions taken by the college.***
pcc.edu_4k8jg9g8tc1tnq568eqp4pcu2s@group.calendar.google.com
Oregon Tech currently offers virtual appointments for transfer advising and admissions.
Oregon Transfer Days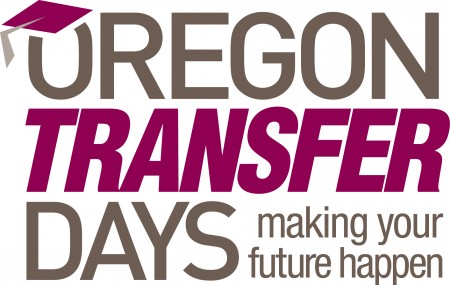 Looking for a giant event that will help you succeed in the exciting transition to a four-year school? Then you are looking for Oregon Transfer Days!
Oregon Transfer Days take place at each campus in January. The exact dates will be posted a few weeks before the events.
Error: The image above does not have Alt Text
Schools that have visited for past Oregon Transfer Days:
Pacific University
George Fox University
University of Oregon
National American University
Pacific Northwest College of Art
University of Phoenix
Western Oregon University
Eastern Washington University
Portland State University
University of Portland
Oregon State University
Oregon State University-Cascades
Idaho State University
Washington State University-Vancouver
Columbia University
Lewis & Clark College
National University of Natural Medicine
Oregon  Tech
Grand Canyon University
Linfield College
Warner Pacific College
Multnomah University
Corban University
University of Idaho
Eastern Oregon University
University of Western States