Transferring to George Fox University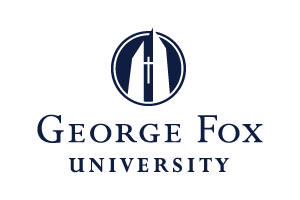 George Fox University is Oregon's nationally recognized Christian University located in Newberg, about 23 miles south of Portland. Approximately 3,700 students attend classes on campus and at their Portland and Salem centers. They offer over 40 majors. See how many credits you'll need, GPA requirements, and how to apply on George Fox's Transfer Admissions.
Below is information about how PCC courses transfer. To make an academic plan for transfer, contact your PCC Academic Advisor.
Transferring Credits
See how individual PCC courses will transfer using George Fox's course equivalency tool.
General Education Classes
If you earn an AAOT degree or an ASOT-B degree from PCC, you will have finished your general education requirements at George Fox, except for theology and faith-based requirements. If you do not completed one of these transfer degrees at PCC, you can view the General Education requirements for George Fox on their website. Use the course equivalency tool above to see how PCC courses meet their General Education requirements.
Major Requirements
George Fox maintains transfer guides for the following majors: