Mission
The Portland Community College Queer Resource Centers provide advocacy, education, leadership development, programming, and retention services for students with marginalized genders and sexualities to create an inclusive and intersectional campus climate promoting gender justice, sexual liberation, and equity for all people.
Vision
The Queer Resource Center's envision Portland Community College as a nationally recognized community college leader that affirms and celebrates students of all genders and sexualities with their intersecting identities, advances equity, and dismantles all oppressions for students, staff, faculty, and community.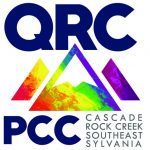 View the QRC history timeline.
*Queer is an umbrella term used to be inclusive of all sexual and gender identities that challenge the norm.
COVID-19 updates
medkit

Visit our virtual lounge!

Our virtual lounge is a safer space to hang out, be yourself, and get peer support when you need it. Student Advocates will be there to greet you, build community, and host virtual activities. Open Monday – Thursday, 10am-2pm during all instruction days (closed during finals and breaks).

Join us: Virtual Help in MyPCC (find the QRC under Student Life)
heart

We're here for you

Have you experienced harm resulting from domestic violence, dating or intimate partner violence, sexual violence, harassment, or stalking, or do you have questions and want to talk to someone? Contact the Campus Outreach and Advocacy Project.
Are you in need of additional resources due to COVID-19?
PCC resources
Need advocacy support around sexual assault or relationship abuse? Contact the Campus Outreach and Advocacy Project.
PCC has created a page with a list of resources related to food, housing, healthcare, mental health support, employment, and more.
Academic Information for PCC Students on how to start the Spring Term and added FAQs based on the feedback and questions they are receiving from you. They will be updating this page frequently.
Need a computer, wi-fi, or other support to access remote/online coursework or college services? Complete this Student Technology Needs form and a staff member will contact you soon.
If you have any questions not directly related to the QRC, visit the Virtual Help tab in MyPCC to find remote support options for PCC services.
External resources
If you are in need of support in the form of food, prescription pickup, financial support, or another need, PDX COVID-19 Mutual Aid Network is an all-volunteer grassroots network operating in the Portland Metro area that is offering support in these areas as they are able.
United Way also has a COVID-19 Economic Relief Fund to assist with bills, rent, and food. To access, call 1-866-211-9966, provide your zip code, and you will be given a list of local agencies that provide assistance.
The National Center for Transgender Equality has a resource list for trans folks during COVID-19.
Programming and offerings
Each campus also has slightly different programs and resources. Visit the campus QRC page of your choice below to find out what's available at your campus!
Cascade QRC
Rock Creek QRC
Southeast QRC
Sylvania QRC
District-wide efforts
In addition to campus-specific offerings, the QRCs work together to create district-wide opportunities and events.