Southeast QRC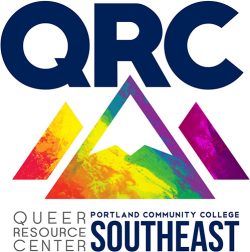 Hours and location: COVID-19 Update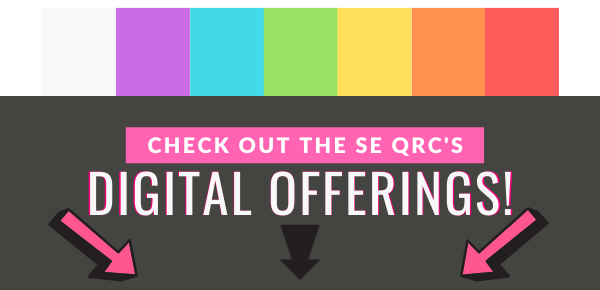 We've gone digital!
Check out our Spring 2020 online offerings:
SE QRC Discord Channel
Discord is an online chat room that specializes in text, image, video and audio communication between users in a chat channel.
We've created a SE QRC Discord channel where LGBTQ+ students can virtually 'hang out' with each other and QRC staff to stay in contact with community during school closures. Come and chat with us   
  We'll be hosting events and clubs (QTPOC Club and Queer Movie Club), watching shows, and playing games on Discord this term.
Click here to sign up with your PCC e-mail! Once we have your response, you'll receive an invite to join 💕💕
QTPOC (Queer & Trans People of Color) Club
This club focuses on creating a safer space for Queer and Trans identified People of Color to socialize or make connections with other QTPOC folx and have a space to talk about issues that they experience as people who have multiple and intersecting identities. We hope to achieve a place where everyone can enjoy themselves, make friends and have access to resources if they need or desire them.
Club meetings will be held Wednesdays every week from 1:30-3:30 via Google hangouts.
Interested in becoming a part of QTPOC? 
Contact Student Coordinator Miguel Soriano Sanchez (he/him) or join through Panther Hub. Once approved, you will receive a link to the virtual chatroom.
Queer Movie Club (QMC)
The Queer Movie Club provides a space to watch and discuss queer themed movies as a community. People from all sexual orientation backgrounds are welcomed!
Club meetings will be held every Thursday from 2 – 5:30pm on Zoom.
1st and 3rd Thursdays: Film Night hosted by Xinyi (they/them, she/her)
2nd and 4th Thursdays: Light-hearted queer TV shows hosted by Otto (they/them, he/him)
Interested in becoming a part of Queer Movie Club?
Contact Student Coordinator Xinyi Xu (they/them, she/her) or join through Panther Hub. Once approved, you will receive a link to the virtual chatroom.
Facebook Art Group

 
The Southeast QRC presents a fun arts n' crafts group where you can share your art, participate in various prompts, and connect with other LGBTQ+ students through artistic endeavors. Come check us out!
To join, click here. You'll need to answer a few questions to ensure student status, but once approved, you'll be all set to share and contribute!
Queer Care for the Quarantine: Bi-weekly Support Group
The COVID-19 crisis has been hardest for communities that were already facing inequities, disparities, and other forms of structural injustice. Fortunately, queer folk have been relying on models of community support and mutual aid for years, and can draw on one another for support and resilience right now.
Queer Care for the Quarantine is a free, drop-in, peer-based support group for PCC students across the gender and sexuality spectrum. Come chat and de-stress with QRC Coordinators Nico and Azul and connect with other queer- and trans-identified students for support.
*This group is NOT meant to function as, or in place of, Mental Health therapy.*  
Offered every second and fourth _____ of the month (time TBD).
Interested in joining? 
Email Nico Judd for more info
One-on-One Crisis Support
For Queer and Trans-identified students who are in need of support navigating emotional, social, academic, and challenges, the QRC is here for you.
Contact us to schedule a 30-minute video or phone appointment today:
LGBTQ+ Specific Quarantine Resource List
There are many different resource lists floating around right now, but the awesome SE QRC staff has compiled a list of resources specifically for the LGBTQ+ community here in the Portland Metro area. Feel free to check out the document here, and send any new resources suggestions to xinyi.xu@pcc.edu
Rainbow Graduation
The PCC Queer Resource Centers are excited to invite you to the fourth annual Rainbow Graduation Ceremony honoring LGBTQ+ graduating students and allies at PCC on June 4th 2020. A pre-recorded presentation will be streamed at 4pm and be available for later viewing. More viewing info to come.
The ceremony will be virtual this year and all members of the PCC community are invited to attend.
INFORMATION FOR GRADUATES:
If you are a LGBTQ+ student who would like to be honored in the presentation, please fill out our Graduate Information Form by May 11th.
To participate, students must be graduating from PCC with a degree or certificate in Winter 2020, Spring 2020, Summer 2020, or Fall 2020.
Graduates will still receive a rainbow stole that will be mailed to you!
Important Notes:
Rainbow

Graduation

does not replace the official PCC commencement ceremony.
You will not receive your diploma at this event.
With

Rainbow

Graduation

moving to a virtual space, we're more aware than ever of privacy concerns, please let us know if you would like to be publicly or privately acknowledged.
To attend as a graduate, please fill out our Graduate Information Form by May 11th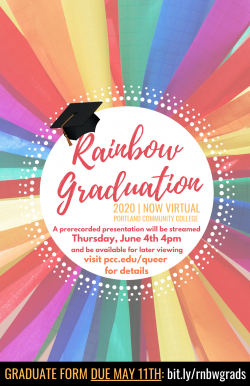 Follow us on Social Media
Spring Term Calendar:
pcc.edu_577u4grfamqptpr7l25c3q8hd0@group.calendar.google.com
The QRC is dedicated to:
Advising, advocacy, mentorship, and support for LGBTQ-identified students;
Development of student knowledge and leadership skills;
Promotion of awareness and visibility for the LGBTQ community on campus;
Providing networking and social opportunities for the LGBTQ and  allied campus community;
Training students, staff, and faculty about gender and sexual equity, in order to foster a welcoming and inclusive campus environment;
Advocating for change in policies, practices, and procedures across the campus to be more equitable to LGBTQ individuals.
What will you find in the QRC?
A safe space to hang out and be yourself, free computer use, free coffee, tea and snacks, queer books and magazines to read, monthly movie nights, queer-related events, supportive peer advocates and staff (who can talk with you about anything from coming out to how to be a better ally to your queer friends), family and community, safer sex supplies, leadership opportunities, referrals to all campus resources (such as career advising, counseling, and more.)