We are hiring!
Work with PCC's Queer Resource Centers!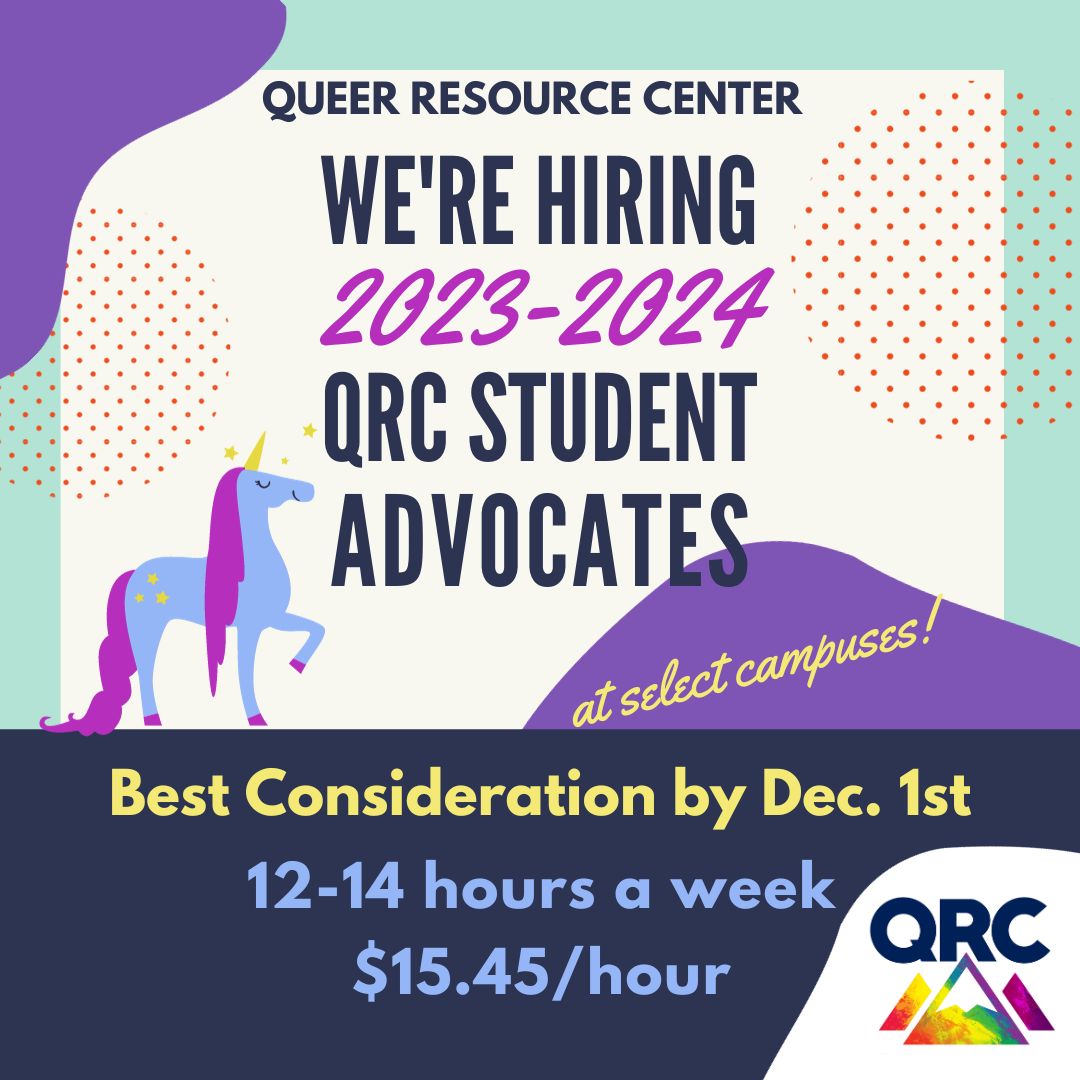 The QRCs are supported by a dedicated team of student advocates who learn and develop leadership skills, promote social justice and issues important to queer and trans students, provide 1-on-1 advocacy, and plans events.
These positions are designed to work with your student schedule and pay $15.45 per hour. Students  work 12-14 hours every week throughout the school year (varies per campus), as well as have paid time to attend advising appointments, complete scholarship applications, and access college success support. See the QRC Advocate job description.
For best consideration: Apply by December 12th (application will remain open until positions are filled). Applications available now: Apply today.
There are limited student advocate positions available.
Cascade QRC (2 positions)

Southeast QRC (1 Position)

Sylvania QRC (1 Position)
If you have question about the application or need help filling it out, please email us for assistance at qrc@pcc.edu