This content was published: May 31, 2020. Phone numbers, email addresses, and other information may have changed.
Wellspring: Humanities and Arts During Covid-19, Issue Six
Posted by Andrew Cohen
"A people also perish when they fail to keep alive the values that make them human, the wellsprings of their sanity."  —Ben Okri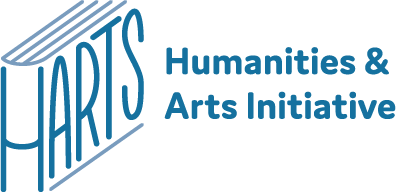 This week we feature an interview with PCC Artist-in-Residence, Sandy Sampson, conducted by PCC Writer-in-Residence, Justin Rigamonti; a fascinating video on the emerging field of Narrative Medicine; an article on the role of philosophy and the humanities during the Pandemic; and an abundance of online films and performances.
PCC's Humanities and Arts Highlights:
Late last summer, President Mark Mitsui established both a PCC Artist-in-Residency and a PCC Writer-in-Residency for this academic year so as to bring creative perspectives to the Strategic Planning and reorganization PCC is currently undertaking. Today, we are happy to share an interview with our Artist-in-Residence, Sandy Sampson, Cascade Art faculty, interviewed by Justin Rigamonti, our Writer-In-Residence. Next week, we'll share an interview with Justin.
This Thursday, from 3:00-3:45pm, the Sylvania TLC is pleased to present, "Inspiration and Reflection: Guitar with John Mery." John Mery,  PCC Music instructor, HARTS Council member, and professional guitarist will present a varied program of pieces to fit the theme of Inspiration and reflection and he also uses as teaching pieces. The program will include works from Brazil, Cuba, Baroque Germany, as well as a few works composed in Portland. It will be live lecture/recital via Zoom and last approximately 45 minutes. Contact Linda Fergusson-Kolmes (linda.fergussonkolmes@pcc.edu) for more details.
This week, Two Deep Breaths, the bi-weekly poetry posting curated by our PCC Writer-in-Residence, features "I thought," by Flamur Vehapi, who works with the LINKS Programs, serves as a success coach, and teaches College Success courses,  and "Facing It," by Pulitzer Prize winning poet, Yusef Komunyakaa.
Finally, if you tried and failed last week to access the wonderful essay by Sylvania student, Gabe Blackburn, about Dutch Renaissance artist, Hieronymus Bosch, written for his Writing 122 class, you were in good company: the link was broken. We've now since corrected it and are happy to properly share the essay with you this week.
Beyond PCC
Museums near and far continue to make their exhibits available online free-of-charge. From January through June 2018, the Oregon Historical Society was hosting Racing to Change, presented by the Oregon Black Pioneers. Now you can experience the exhibit online. From the website: "Racing to Change illuminates the Civil Rights Movement in Oregon in the 1960s and 1970s, a time of cultural and social upheaval, conflict, and change. The era brought new militant voices into a clash with traditional organizations of power, both black and white."
A perfect example of a professional marriage between Humanities and science is the emerging field of Narrative Medicine. Columbia University has a ground-breaking program, but many other medical schools—such as University of Chicago, Temple University, University of Southern California, and University of Arizona—are also offering masters' degrees in Narrative Medicine. Here is an interview with a physician who explains the field and who teaches it to her medical residents and medical students.
Even as arts and humanities organizations are suffering during the pandemic, their importance in helping us to make sense of the world during hard times is increasingly clear. In this article, the co-founder and current host of the popular radio show, Philosophy Talk, "reflect on how philosophy, and the humanities broadly, can help during these turbulent times."
Movie theaters remain shut, but online film opportunities abound. Portland Art Museum and Northwest Film Center present The Painter and the Thief through May 29th. From the website: "Desperate for answers about the theft of her two paintings, a Czech artist seeks out and befriends the career criminal who stole them. After inviting her thief to sit for a portrait, the two form an improbable relationship and an inextricable bond that will forever link these lonely souls."
And if you're looking for other fantastic possibilities to enjoy from your couch, this week the Royal Opera House is showing Cinderella (Cendrillon) by Jules Massenet, the National Theater is showing Tennessee William's A Streetcar Named Desire, with Gillian Anderson, and PBS is showing the full film of Rupert Goold's Macbeth, starring Sir Patrick Stewart and Kate Fleetwood. What abundance!
Past issues