"In the Heights" by Lin-Manuel Miranda performed by the Sylvania Theatre Arts program in 2017. In foreground, actor Mason Congeyer as Benny surrounded by Lauren Hernandez-Lamont (upper left) as Carla, Brice Schmietenknop (lower left) as Vanessa, Hannah Thorton (middle right) as Daniela and Jade Tate as Nina Rosario. (Photo by James Hill.)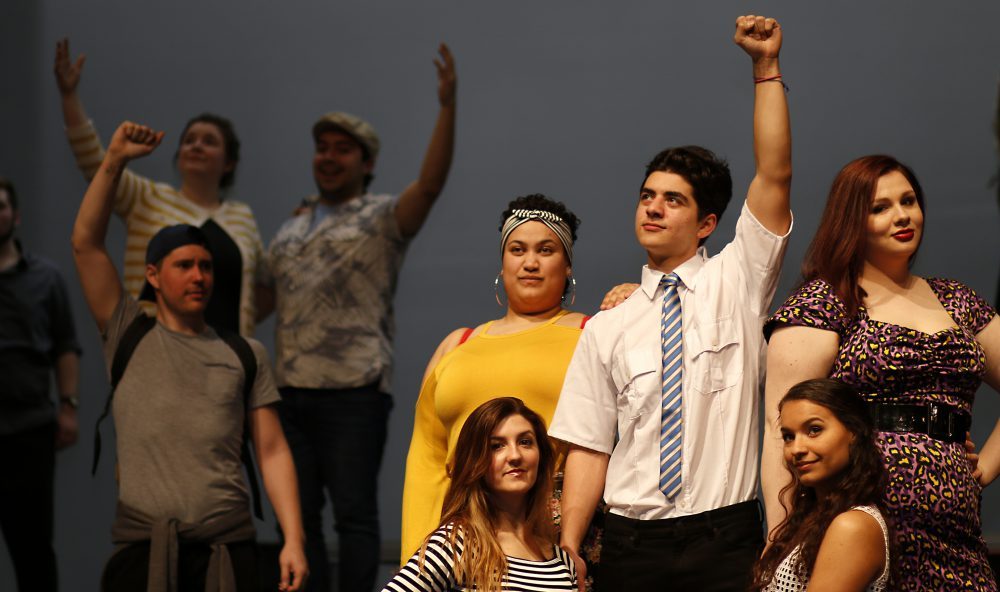 Music faculty Julianne Johnson and students, along with writing faculty Van Wheeler and Megan Savage, honor recently deceased writers and poets at Sylvania Creates in 2017. (Photo by Tatiana Gebert.)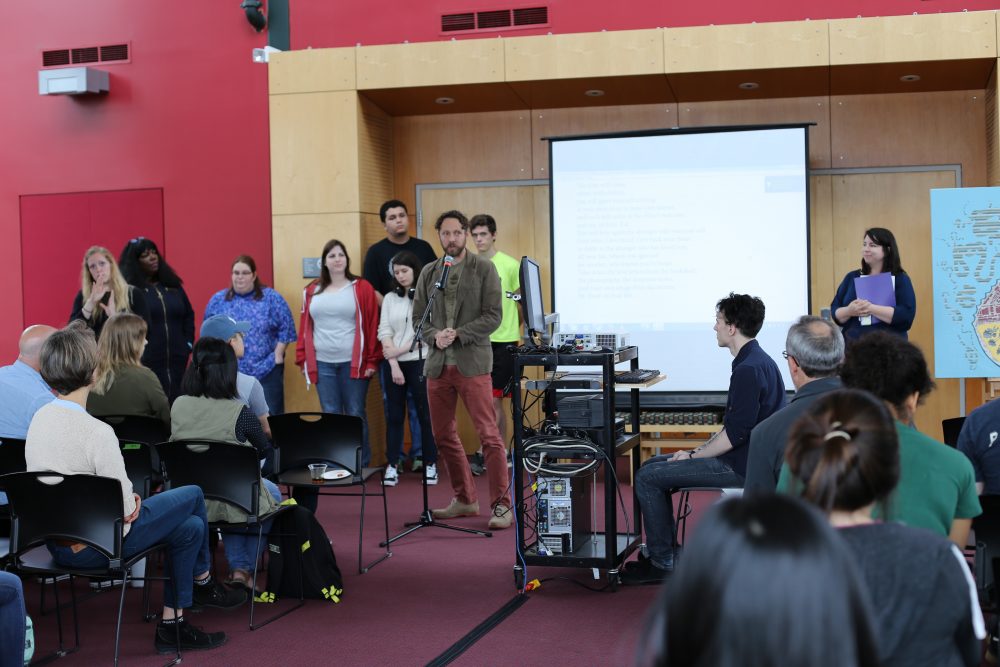 Historian and artist Dr. Leslie King Hammond, speaking about the history of African American art at the 2015 Portland Women in Art Lecture series event. (Photo by Rachel Siegel.)
Artist Ellen Lesperance talking with PCC students about their work as part of the 2016 Portland Women in Art lecture series events. (Photo by Kelsey Birsa.)
John Farnum (right) with Neal Naigus at a Center for Civic Participation event in 2017. (Photo by Katherine Miller.)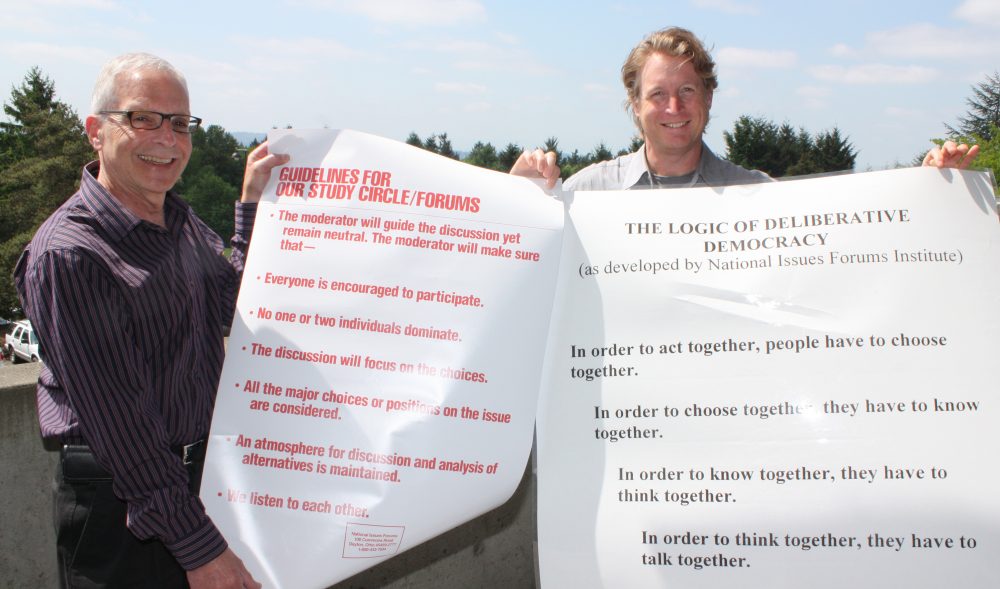 Student writers honored at the Groundswell literary symposium at Rock Creek in 2017.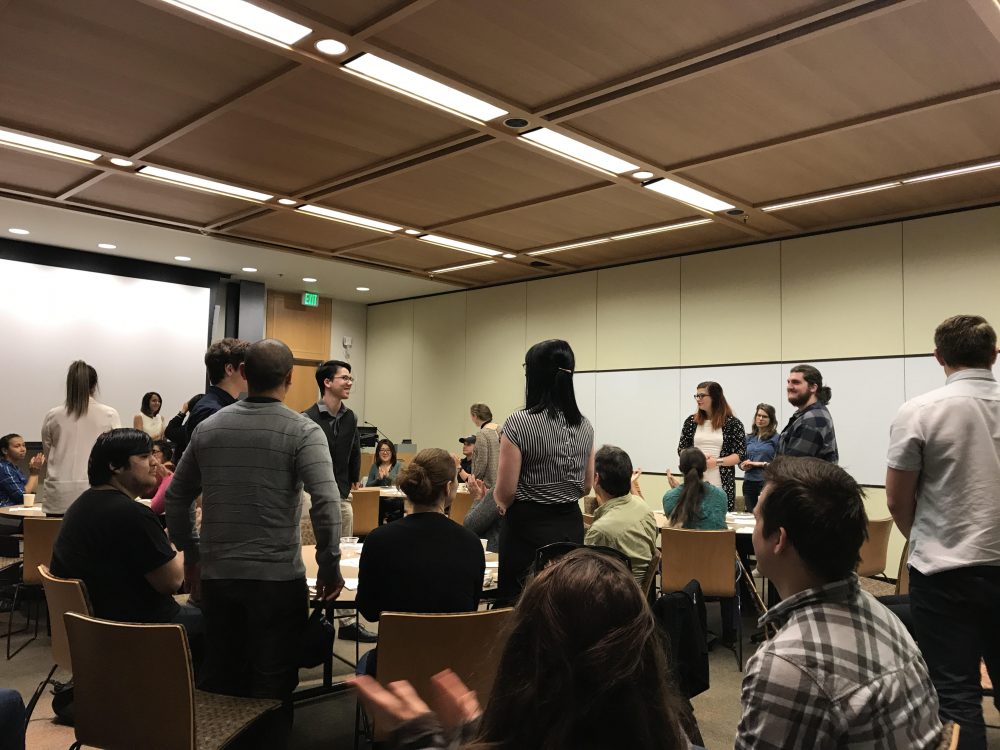 Student papers presented at the Groundswell literary symposium in 2017.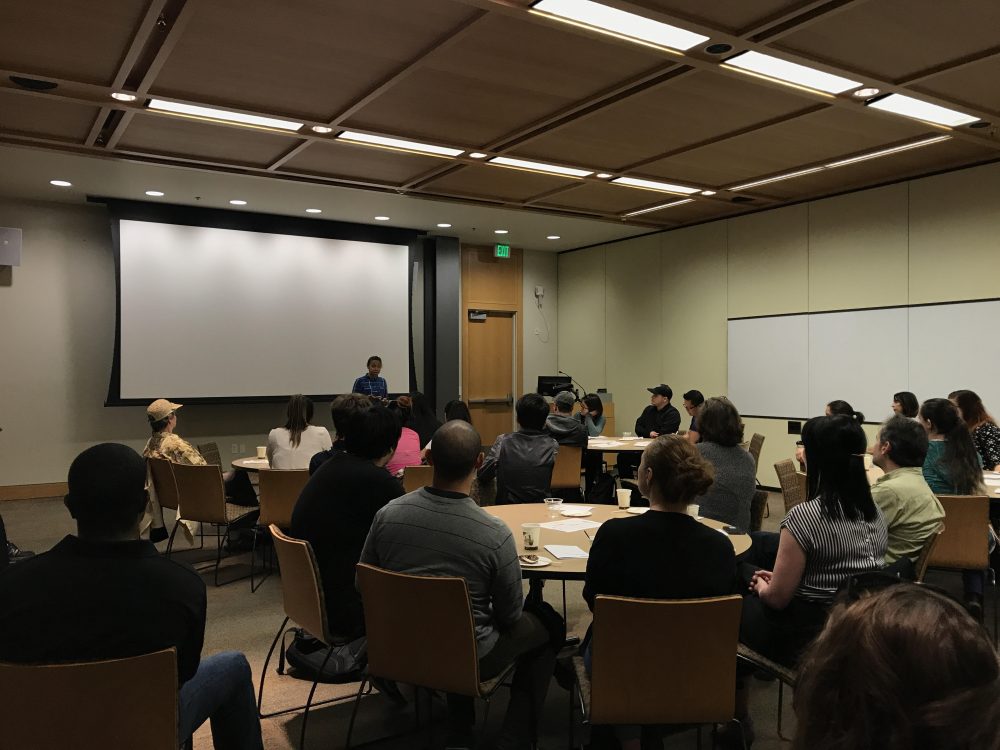 Listening to students reading poetry and short stories at Sylvania Creates in 2017.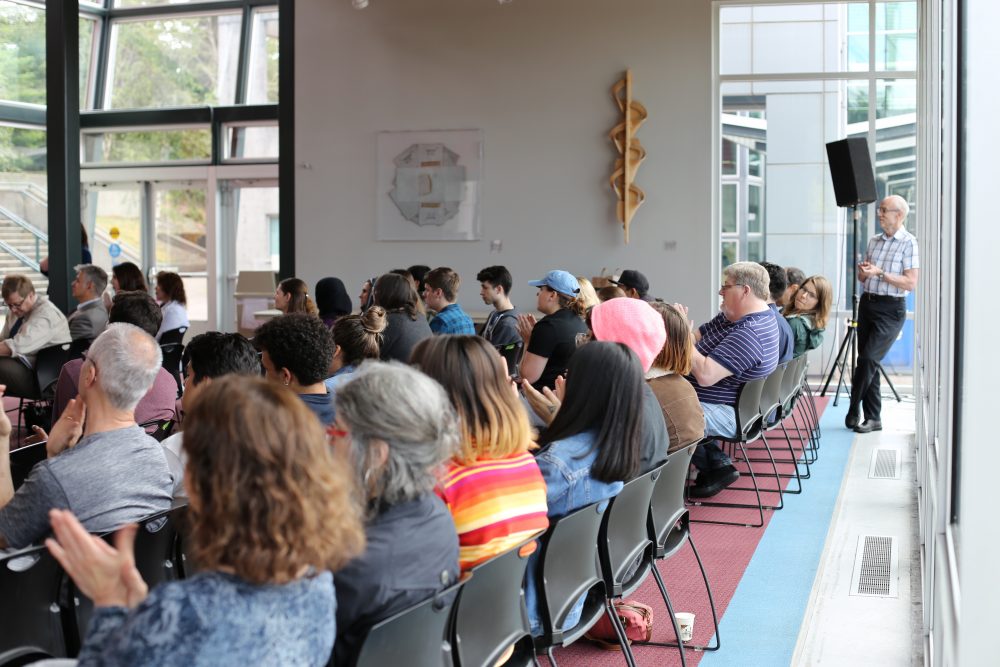 Elizabeth Bilyeu's Honors Art History students presenting on Medieval, Renaissance and Baroque works of art at the Portland Art Museum on May 11, 2012.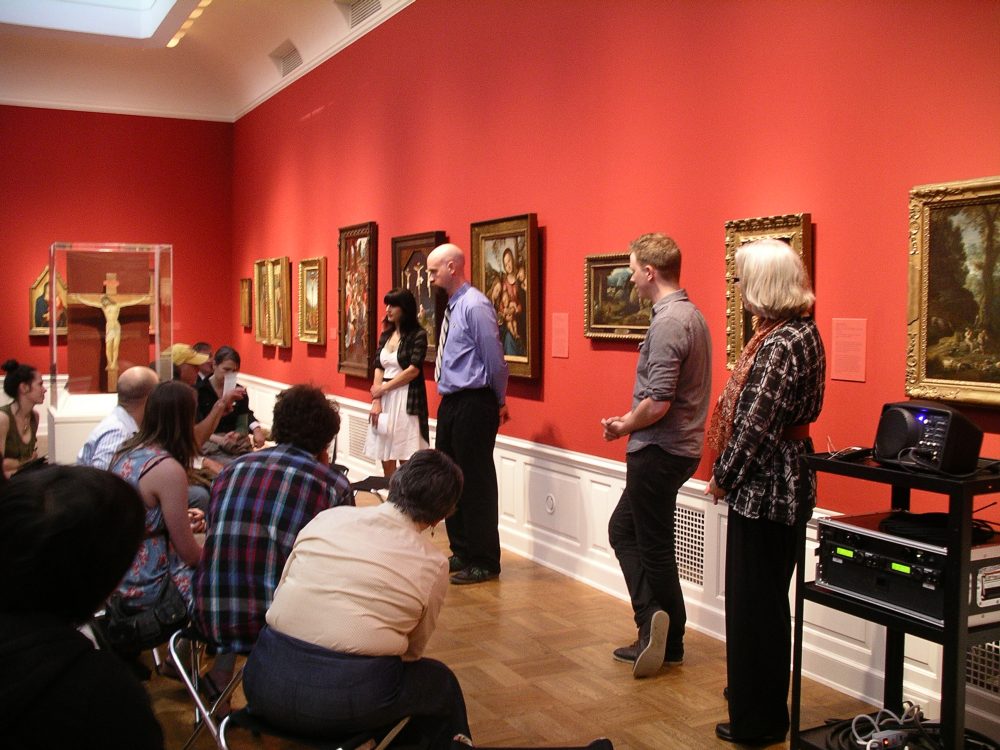 The PCC HARTS Initiative was founded in 2016 on the premise that the humanities and arts should be an essential component of education in the 21st century. Because the humanities and arts lie at the heart of every human culture, they are essential for understanding cultures and navigating differences. A central goal of the HARTS Initiative is to promote study in the humanities and arts as a pathway towards better communication and critical thinking skills, preparation for a broad variety of careers and most importantly a civically engaged life. Read the
HARTS Mission and Vision Statement
and learn about the
HARTS Council.
Featured Stories
An Interview with PCC Writer-in-Residence, Justin Rigamonti

May 31, 2020
Last week, we shared an interview with PCC Art instructor Sandy Sampson, one of the 2019-2020 Artists-in-residence. This week, we […]

Wellspring: Humanities and Arts During Covid-19, Issue Six

May 31, 2020
"A people also perish when they fail to keep alive the values that make them human, the wellsprings of their […]