This content was published: May 9, 2020. Phone numbers, email addresses, and other information may have changed.
Wellspring: Humanities and Arts During Covid-19, Issue Three
Posted by Andrew Cohen
"A people also perish when they fail to keep alive the values that make them human, the wellsprings of their sanity."  —Ben Okri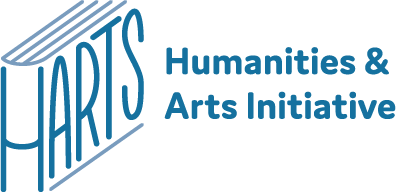 This week, "Wellspring: Humanities and Arts During Covid-19," showcases more original prose and poetry by our immensely talented PCC Faculty, a student video on jazz music, and inspiring links to fantastic creative possibilities offered by museums and arts organizations around the globe.
PCC's Humanities and Arts Highlights:
In this fascinating essay written for a Film Studies course at PSU that he took as part of his sabbatical in 2017, Sylvania English Faculty, Patrick Walters, discusses the work of Béla Balázs, whose Theory of the Film (1930), "examines the close-up's productive, illuminating uses in cinema.
In this video shared by the Sylvania Multicultural Center, international student, Grace Liang, discusses the history of jazz music and demonstrates various techniques as she plays the classic tune, "Fly Me to the Moon," made famous by Frank Sinatra. 
This week, Two Deep Breaths, the bi-weekly poetry posting curated by PCC Writer-in-Residence and Cascade English Faculty, Justin Rigamonti, features a poem by Cascade English Faculty, Melody Wilson, titled "Babel,"  recently published in the online collection, "The Decameron: Stories From the Pandemic." Two Deep Breaths aims to "to celebrate spring, to lift your spirits, to help you catch your breath."
In case you missed it, here's a recent article from PCC News about the inspiring efforts by Rock Creek Music Faculty, Samuel Barber, to bring students together for "learning, performing, and community building" through video conferencing.
Looking beyond PCC:
If you are starting to feel stir-crazy as a result of sheltering-in-place, take a look at this video of Russian ballet dancers from The Mikhailovsky Theater practicing their moves at home with kitchen items. 
For the artists out there, The Getty Museum in Los Angeles recently started their "Isolation Art"  challenge where quarantined folk around the world recreate Getty artwork (some of it quite well known) with household items. The Getty was inspired by the Rijksmuseum in Amsterdam, which launched an Instagram platform called "Between Art and Quarantine."
If you always wanted to build a monument, check out the Archeological Institute of America's contest to celebrate International Archeological Day and "try your hand at replicating some of the most iconic archaeological sites of all time."
Even as the pandemic spreads, The Pulitzer Prize winners were announced this week. Winners include Colson Whitehead (Fiction), W. Caleb McDaniel (History), Michael R. Jackson (Drama), Jericho Brown (Poetry), and Anthony Davis (Music).
Last but not least, The National Theater in London has been airing work from their archives on its Youtube Channel, and this week you can watch an incredible performance of Frankenstein, starring Benedict Cumberbatch. The play is available to watch until May 7th.