This content was published: April 25, 2020. Phone numbers, email addresses, and other information may have changed.
Wellspring: Humanities and Arts During Covid-19, Issue One
HARTS Council
In a recent opinion piece in the Financial Times, the Nigerian writer, Ben Okri, writes, "It may well be that it is not only self-isolation and science that save us. We may also be saved by laughter, by catharsis, by the optimism of being able to see beyond these times, with stories, with communities with songs."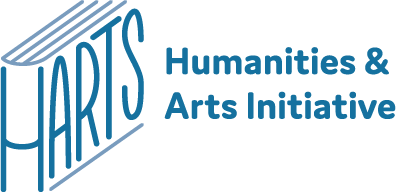 It is in this spirit that the PCC HARTS (Humanities and Arts) Council decided to launch an occasional newsletter, "Wellspring: Humanities and Arts During Covid-19," in which we will share original works, reflections, and resources, near and far, related to the humanities and arts that we hope will provide a reprieve to the PCC Community, to remind us of what Okri refers to in the article as the "the values that make [us] human, the wellsprings of [our] sanity."
Edited by Southeast English Faculty, Billy Merck and Lutgarda Cowan, Cinder Cone is a new SE campus multilingual magazine of literature and other art that is published annually in conjunction with CultureSEast. As you read the first issue, you'll notice work from a range of classes and outside of classes. We have poems, letters, essays, stories, graphic essays, a PowerPoint, photos, and work from a collaboration between ESOL and photography classes. Above all, you'll notice Cinder Cone is a place for all voices in our SE campus community.
The Paragon Gallery at Cascade Campus is offering art experiences remotely. "Paragon Arts Gallery, Virtually" offers regular creative prompts and other experiences. Find them on the Paragon Arts Gallery website, Instagram@pccparagonarts, and Facebook@pccparagonarts. From the Gallery Staff and Student-Staff: "Your participation will bring this project to life! View the art posted, respond with an image of your own artwork based on the prompt and tag us (#pccparagonarts, #paragonartsvirtually). With our virtual arts gallery, we hope to strengthen the community and provide relief in a time of intense separation and social distancing. Help us encourage, inspire, and create to support art making and sharing in a time of need."
Outside of the PCC community, wonderful opportunities to experience the Humanities are here in our virtual backyard – and some are created with children in mind. Portland's AllClassical Radio (89.9) recently launched their International Children's Network (ICAN Radio), which is a spin-off station featuring story-telling, music, dance, and many other activities geared toward children.
Branching out even further beyond their classical music programing, AllClassical, in partnership with Literary Arts, has also recorded 12 Oregon poets reading their own work for National Poetry Month (April) – including Kim Stafford, Paulann Petersen, and Stephanie Adams-Santos: allclassical.org/national-poetry-month
Finally, with Ramadan approaching, Sylvania English Faculty, Bryan Hull, shares this reflection titled, "Boundary Crossing: Humanity in the Age of Coronavirus," in response to a recent news report about food shortages and coronavirus in Pakistan. Ramadan will begin on the evening of April 23rd and will end on May 23rd. Eid al-Fitr is expected to be celebrated on May 24th.
Wishing you well, and hoping you enjoy these offerings!