Financial Wellness Workshops
Need help with your finances? You're not alone! Almost 70% of Americans have less than $1,000 of savings. However, help is available and you can achieve financial stability.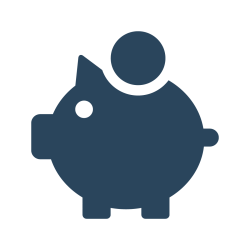 Join us for a 3-day financial literacy workshop series! This series is offered online via Zoom at no cost to students and community members. It takes place quarterly and is presented in partnership with Bank of America. All are welcome. Please register below to join in on the learning.
Register to attend a workshop »
Upcoming workshops
Economic Mobility: January 31 – February 2, 2023
12-1pm all days
Financial Basics: Wednesday, January 31

Understand simple banking, budgeting, and spending.
Appreciate the importance of an emergency fund.
Know how to respond in case of fraud or identity theft.

Next Steps: Thursday, February 1

Learn about bill management and spending allocation.
Explore setting financial goals like buying a car or home.
Find out more about how to build healthy credit.

Paying for college with PCC Financial Aid: Friday, February 2

Learn how to budget for college.
Know what to expect when taking on student loans.
Know how to plan for your financial future when paying for your education.
Flyers
Resource library
Classes at PCC
PCC Community Education offers non-credit classes to help you learn how to manage your personal finances, save for retirement, or buy a home.
For-credit finance classes are training and development courses for those seeking to build skills for the workplace.
Community resources (all free!)
This program is made possible thanks to the Bank of America Neighborhood Builders Award.