Find diverse talent
During unpredictable economic times, businesses and organizations of all types need to react to new challenges with agility and efficiency. With our help, you can access a diverse pool of talent, identify training resources for your current workforce, or partner with PCC to create a workforce pipeline.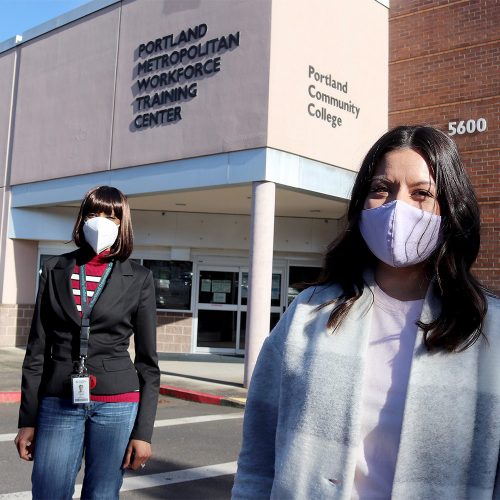 The Employment Marketplace is a place for employers and job seekers to connect. HR professionals and recruiters from across all industries recruit new talent and share their current and future workforce needs.
Want to inspire prospective students towards an industry or career path that you're passionate about? As our on-ramp students gather knowledge to help determine their next steps, learning about your company or your own career journey can help them clarify their goals. Many of our students also seek entry-level jobs that can help them get a foot in the door while in school.
To get involved, reach out to opportunitycenters@pcc.edu. We are seeking speakers in the following areas: technology, construction trades, advanced manufacturing, and healthcare.
Contact us
To talk through your specific needs, send us an email.