Small Business Development Center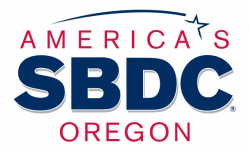 Build a Profitable and Rewarding Small Business
The Oregon Small Business Development Center at Portland Community College is adjusting to the unprecedented economic challenge created by the Coronavirus pandemic and COIVD-19. PCC SBDC is now offering all no-cost advising and programming remotely. Our center has helped thousands of business owners in the Portland, OR metro region over the last 35+ years. We combine one-on-one business advising with training programs taught by business experts, giving small business clients the resources they need to grow. We've celebrated many successes with clients at all stages of business development. We encourage you to attend our no-cost Intro to SBDC orientation to discover educational opportunities and to create a plan for action to guide your business journey.
Register for an Orientation Today!
Explore PCC SBDC Programming:
SBDC Course Schedule
Loading...
From the SBDC Blog
Oregon Resources for Veteran-Owned Businesses

Tue, 14 Nov 2023
The United States shows its appreciation to the people who've worn the uniform of our armed forces in many ways. From travel discounts to no-down-payment mortgages, your selfless military service has earned you some valuable perks and benefits. On top of that, some advantages extend to helping your veteran-owned small business. Are you a veteran…

Native American Small Business Assistance Programs

Wed, 08 Nov 2023
November is Native American Heritage Month and a great opportunity to celebrate Native American small business owners. According to data from the US Census Bureau, there are approximately 40,000 employer and 315,000 nonemployer Native-owned businesses nationwide that generate roughly $50 billion in revenue each year. Whether you're a business owner or an entrepreneur planning to start a business, government…

Small Business Success Story: Joy Crazy

Tue, 07 Nov 2023