This content was published: February 14, 2021. Phone numbers, email addresses, and other information may have changed.
Wellspring: Humanities and Arts During Covid-19, Issue 12
Posted by Andrew Cohen
"A people also perish when they fail to keep alive the values that make them human, the wellsprings of their sanity."  —Ben Okri
Our winter issue of Wellspring highlights student and faculty creative works, free and accessible arts and humanities events, and humanities readings and news from around the country. Please enjoy!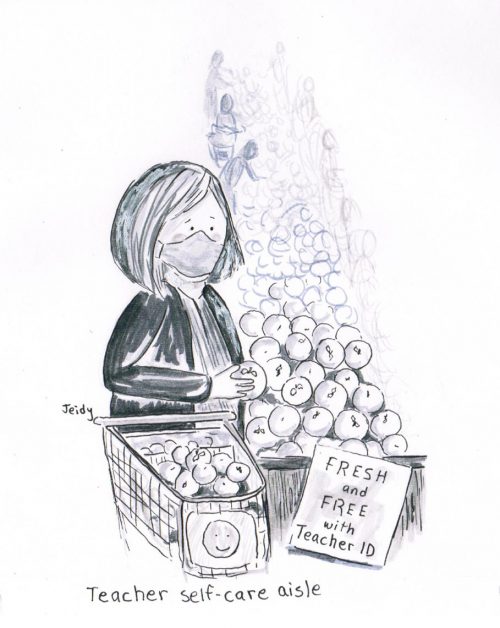 PCC's Humanities and Arts Highlights
We are so pleased to share a short story by Sylvania Creative Writing Student, Alejandra Rivas. As her teacher, Matt Chelf notes, "Alejandra enrolled in her first college classes in the Fall of 2020. Still a junior in high school, I didn't know at first how lucky I was to have Alejandra in my section of WR 241, Creative Writing: Fiction, where she would write her first short story, 'Yanira y Lucio,' which you can find on the HARTS website.
We are also so grateful that the talented Gail Jeidy, Cascade and Rock Creek English Faculty, has once again shared her artwork with us for this issue of Wellspring. You can read more about Gail and see more of her wonderful work Pandemic Pictorals and 90 Days of Comics. If that weren't enough, Rock Creek English Faculty Elizabeth Knight recently finished a piece from her "Lockdown Collage Book," which she has graciously shared in this newsletter. It is five collages meant to be the covers of murder mysteries Liz "wants to have written." Thank you, Gail and Liz!

The Experience Music Series is pleased to present three exciting virtual concerts in February and March. To view the concerts, visit expmusicseries.com/youtube. The popular question and answer session with the artists will follow the performance. There is no charge to view the concerts, and donations to the series are gratefully accepted.

February 2, 7:00 pm – The Northwest Piano Trio will perform a diverse program featuring works by Romantic composers Clara and Robert Schumann, Impressionist composer Maurice Ravel, Spanish composer Joquin Turina and more.
February 16, 5:00 pm – Christopher Woitach, called a "Jazz Guitarist Extraordinaire" by the Pacific Arts Association, performs with his quartet.
March 2, 5:00 pm – Grupo Borikuas, is a Portland-based Latin band that performs dynamic ethnic music from Puerto Rico with Afro-Caribbean roots.
You can read more about these shows and the performers on the HARTS website.
PCC Theatre presents Shakespeare's Romeo and Juliet, March 4-7 on Zoom!  A bitter vendetta by two family factions divides the land. The conflict erupts into bloodshed in the streets. Sound familiar?  Written as if ripped from today's headlines, Romeo and Juliet focuses on two young lovers from rival sides who cross the embattled lines dividing them  to become history's iconic tragic lovers. Zoom in to experience Shakespeare's relevant timeless tale, a Romeo and Juliet like you've never seen before. Tickets at pcc.edu/theatre Admission price is a suggested donation ($5 students, seniors, Veterans, $10 General) with proceeds going to the PCC Theatre scholarship fund through the PCC Foundation. More information about Romeo and Juliet.
If you haven't heard the news yet, the PCC Foundation received its largest gift ever in the form of the Carolyn Moore Writers House, a 2,500-square-foot log cabin on a nine-acre urban oasis off of Walnut Avenue in Tigard, where writing residencies for new and emerging writers from across the nation will be hosted beginning in the fall of 2021. As far as we know, PCC is the only community college in the entire country to host a residency like this. You can read more about the gift or you can read a wonderful article written by PCC marketing writer, Celeste Hamilton Dennis, on page 12 of the Foundation's annual report. Look for more details from the HARTS Council, which will be coordinating the programming, in the coming months.
Speaking of Celeste: We are pleased to share news of her publication of a short story titled "Teeth" in the latest issue of Glint. Congratulations, Celeste! And congratulations too, to Sylvania English Faculty Megan Savage, who recently published her short story, "The Ugly Sweatshirt," in The Gravity of the Thing.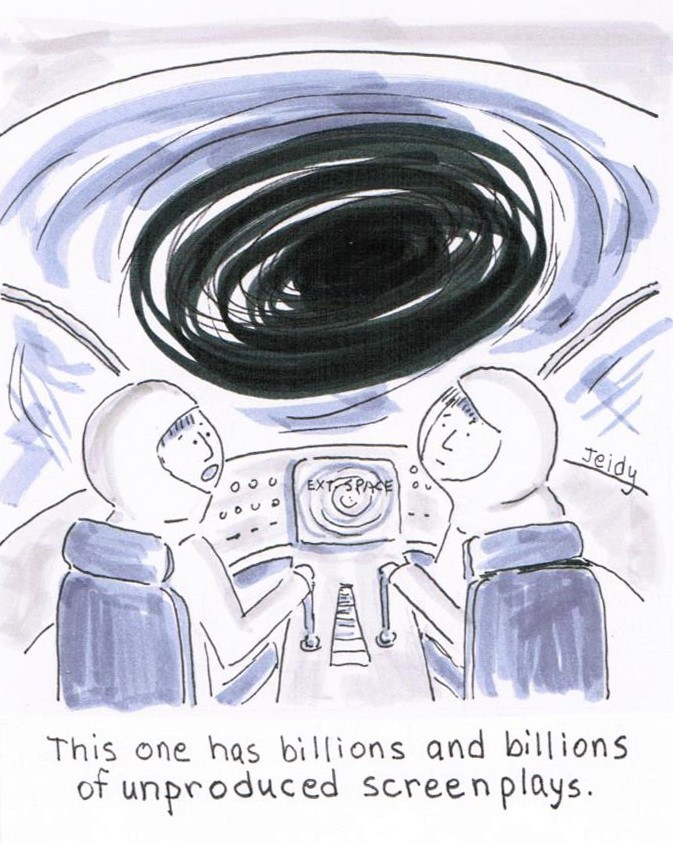 Humanities Events Near and Far
On February 22nd, Poet Valzhyna Mort, author of "Music for the Dead and Resurrected" appears in conversation with fellow poet Ilya Kaminsky. Published late in 2020 to universal high praise, Valzhyna Mort's utterly powerful poetry collection, Music for the Dead and Resurrected (Farrar, Straus & Giroux), is steeped in a tradition of poetic witness for her native Belarus in this day and time.
Portland Opera Resident Artist series begins this month! "We can't wait to showcase, share, and celebrate the 20/21 Portland Opera Resident Artists with you. Join us for three performances, each featuring two or more singers sharing solo pieces, duets, and ensembles—along with Resident Artist Coach and collaborative pianist Joseph Williams." Thursday, January 28 | 7 PM Soprano Lynnesha Crump, Tenor David Morgans Sanchez. Thursday, February 11 | 7 PM Mezzo-soprano Jasmine Johnson, Baritone Michael Parham. Thursday, February 25 | 7 PM Bass Edwin Jhamal Davis Ensemble including all Portland Opera Resident Artists. Traditionally held at Portland Art Museum, the series this year will be broadcast live from the Hampton Opera Center on Portland Opera's YouTube and Vimeo channels. Free. No registration or RSVP required. 
Humanities and Arts Essential Readings and Viewings
If you want a literary treat, listen to this lively Conversation with Kiese Laymon and Crystal Wilkinson. Laymon is the author of the bestselling memoir, Heavy: An American Memoir, which won the 2019 Andrew Carnegie Medal for Excellence in Nonfiction, among others. His novel Long Division and essay collection How to Slowly Kill Yourself and Others in America will soon be re-released from Scribner. Wilkinson is the author of The Birds of Opulence (winner of the 2016 Ernest J. Gaines Prize for Literary Excellence), Water Street, and Blackberries, Blackberries. Her first collection of poetry, Perfect Black, will be published by the University Press of Kentucky in August 2021."
And if you want to read a timely and moving article about resilience, empathy and face masks, read this article by Dr. Eve Rittenberg, in the New England Journal of Medicine.
This fascinating article about Dr. Brenda Moore McCann, a professor at Trinity College in Ireland, who uses art to help her medical students develop their perceptual abilities. As she notes, "Modern medical training is based on the scientific method . . . the humanities provide a broader, less rigid model that allows for ambiguity, uncertainty and lack of resolution . . . qualities suited to the practice of medicine which is an art that uses scientific methods."
Finally, if you'd like to glimpse the circuitous and successful path of an art history major who is now the CEO of a billion dollar business, read this interview with Andi Owen.
If you have announcements, news, student or faculty work that you'd like considered for this newsletter or the HARTS website, please write directly to harts@pcc.edu.