This content was published: May 9, 2020. Phone numbers, email addresses, and other information may have changed.
Pandemic Pictorials
Gail Jeidy
I got Lynda Barry's wonderful book "Making Comics" for Christmas and started following her lessons, drawing with flair pens. Along came the pandemic and I had real world drama to draw on. Drawing comics became a satisfying way to process what was happening. . .
One of my early Pandemic Pictorials was a one-minute scribble at the end of Winter term, while grading, when the uncertainty of everything hit home.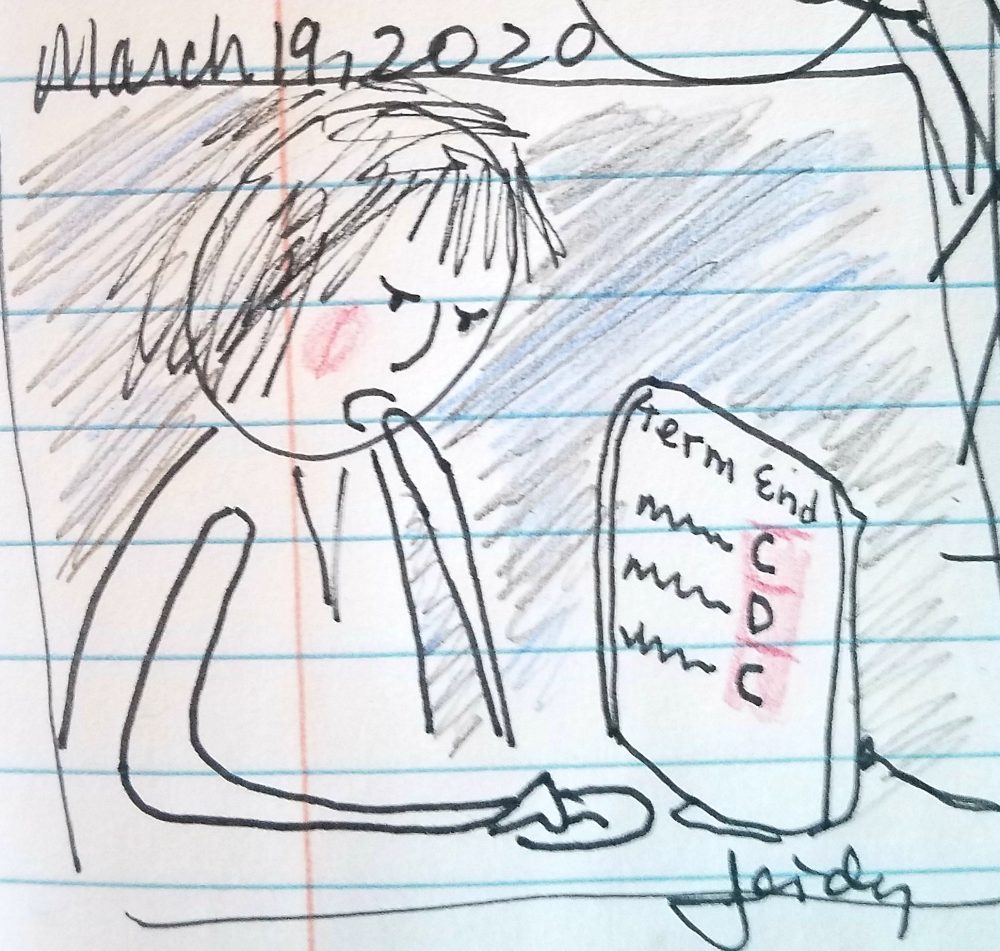 I've drawn a comic every day since and dated them, capturing whatever I was feeling or noticing. Uncertainty. Stress. Overwhelmed. Sunshine! Sadness. Loneliness. Joy. Appreciation. A chuckle…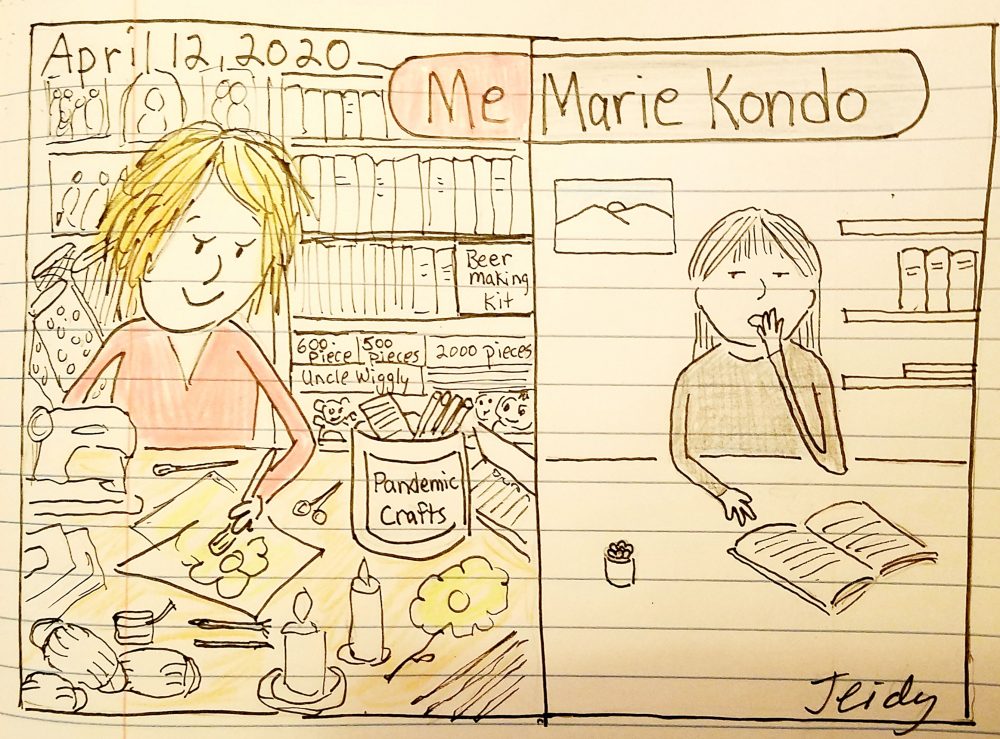 Sometimes, drawings come to life late at night, more often around 4:30 a.m. as my sleep schedule has roller-coaster-ed since this all started. I've discovered a surprising joy and a grounding practice.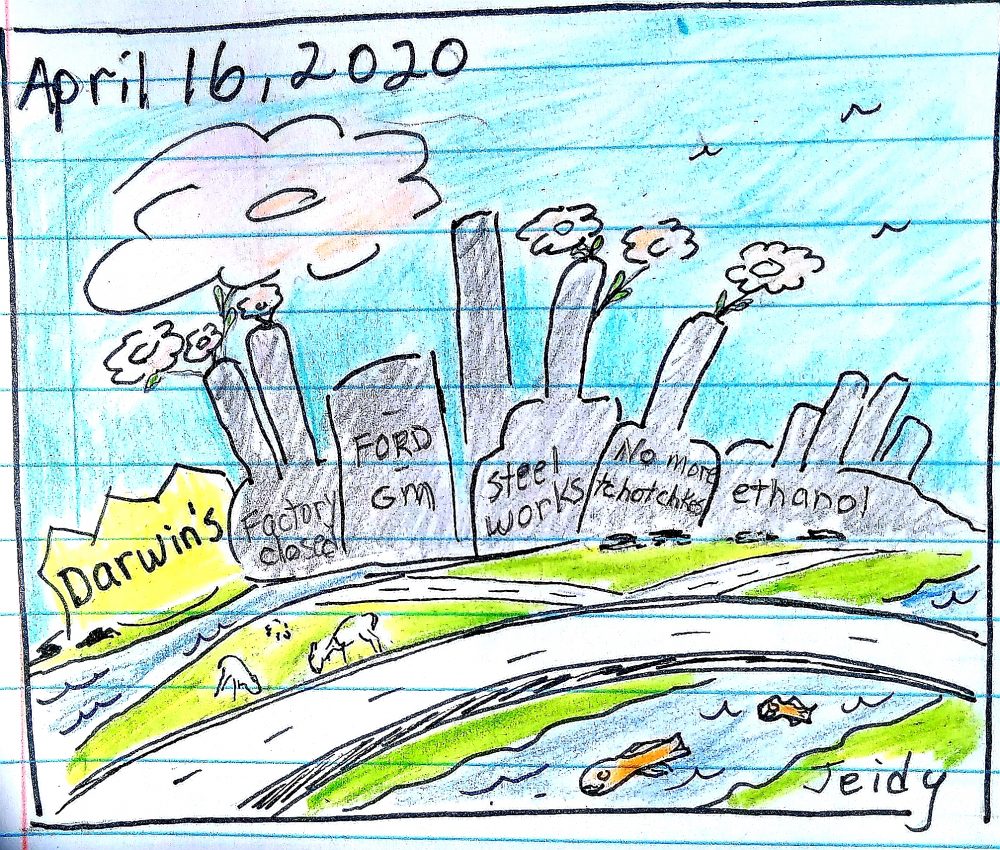 My dining table with flair pens, composition books, and colored pencils pulls my focus multiple times a day.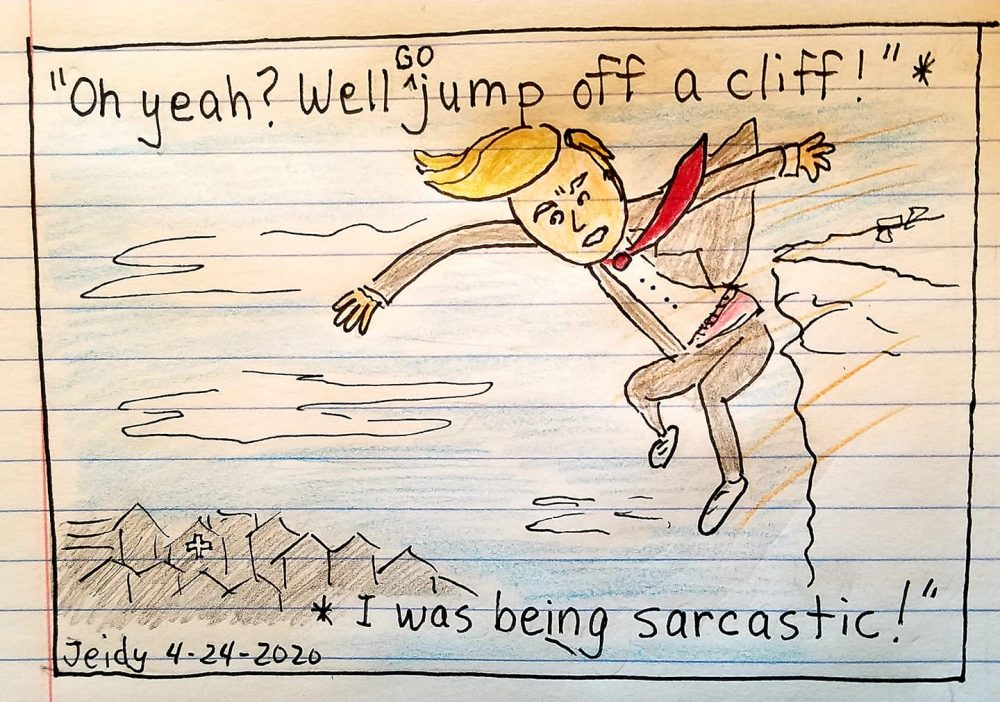 My goal is 90 days of comics, longer if this pandemic continues. In addition to keeping me sane, I'm furthering my skills and working on solidifying a style.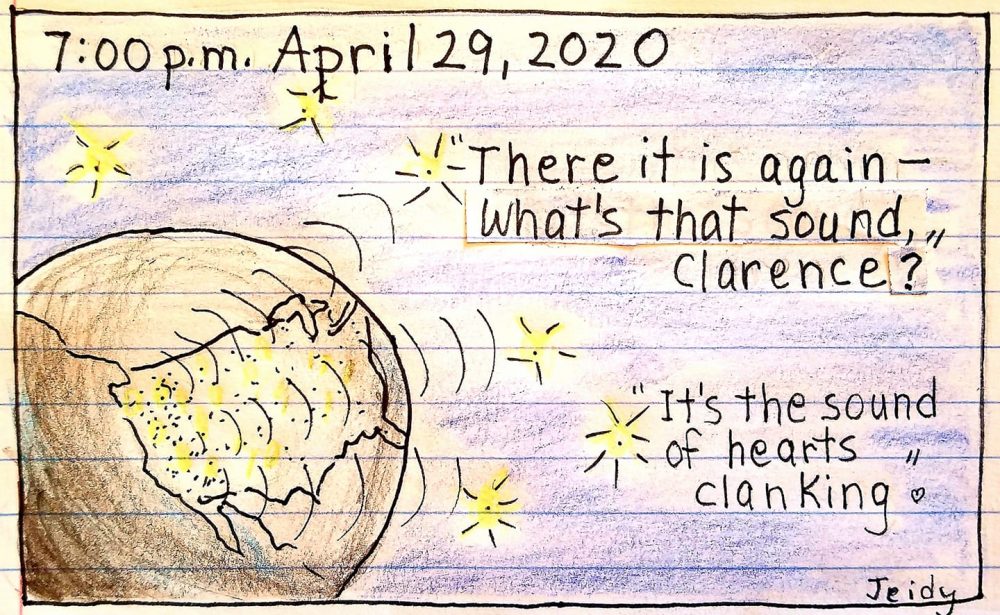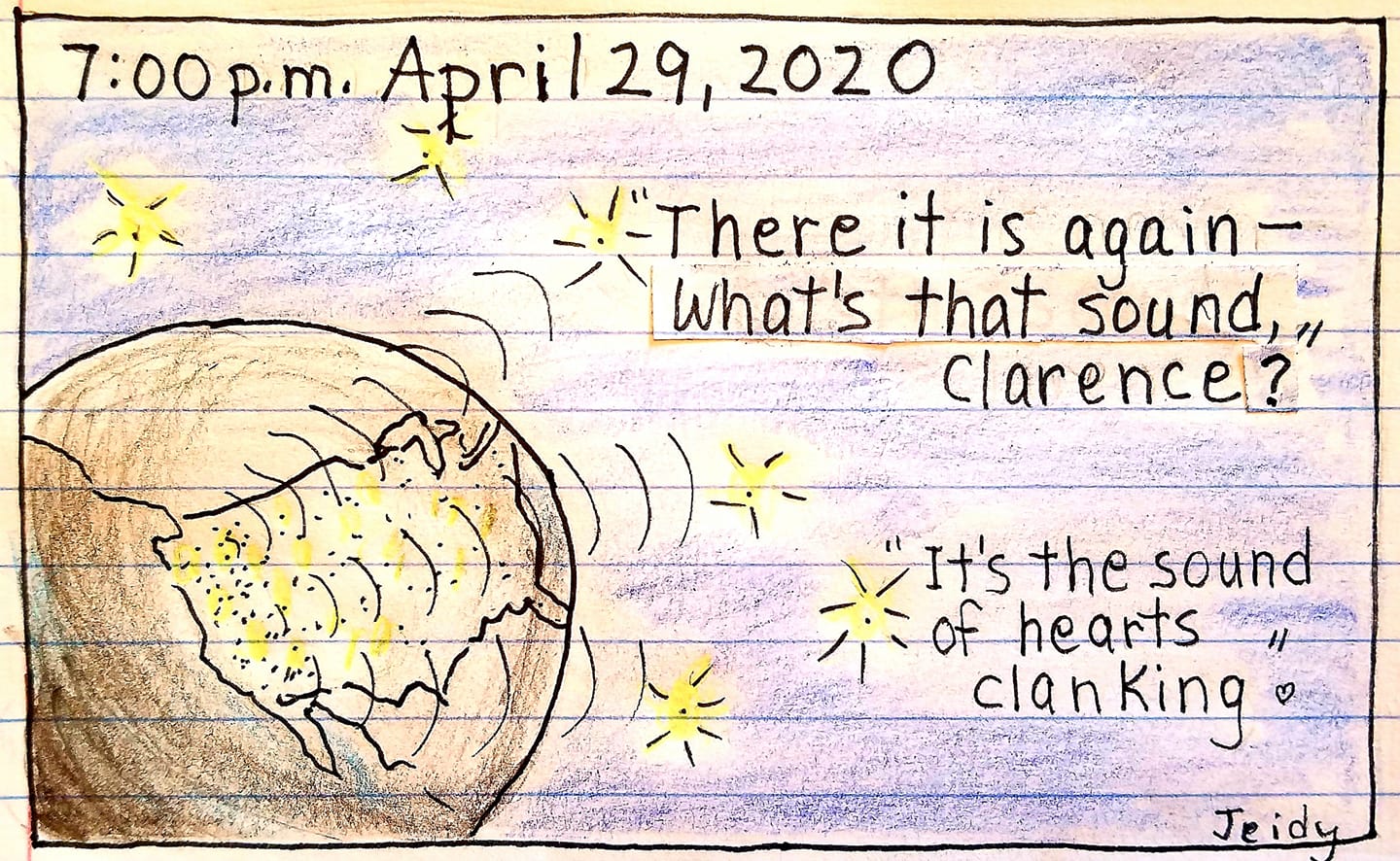 I think of these as free-drawings like free-writes. I try not to criticize myself and to just keep going.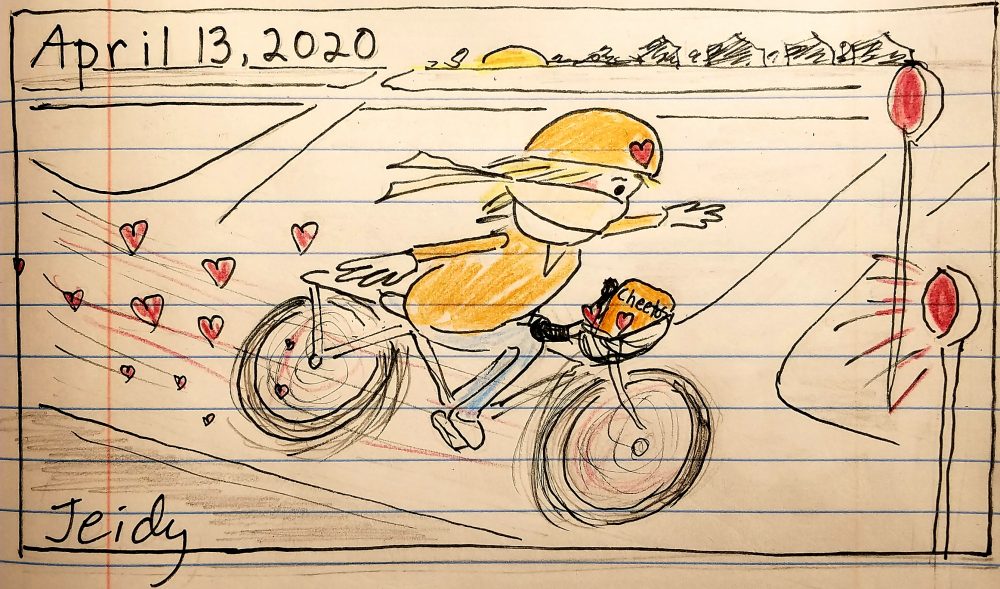 Working on lined paper keeps my pen loose.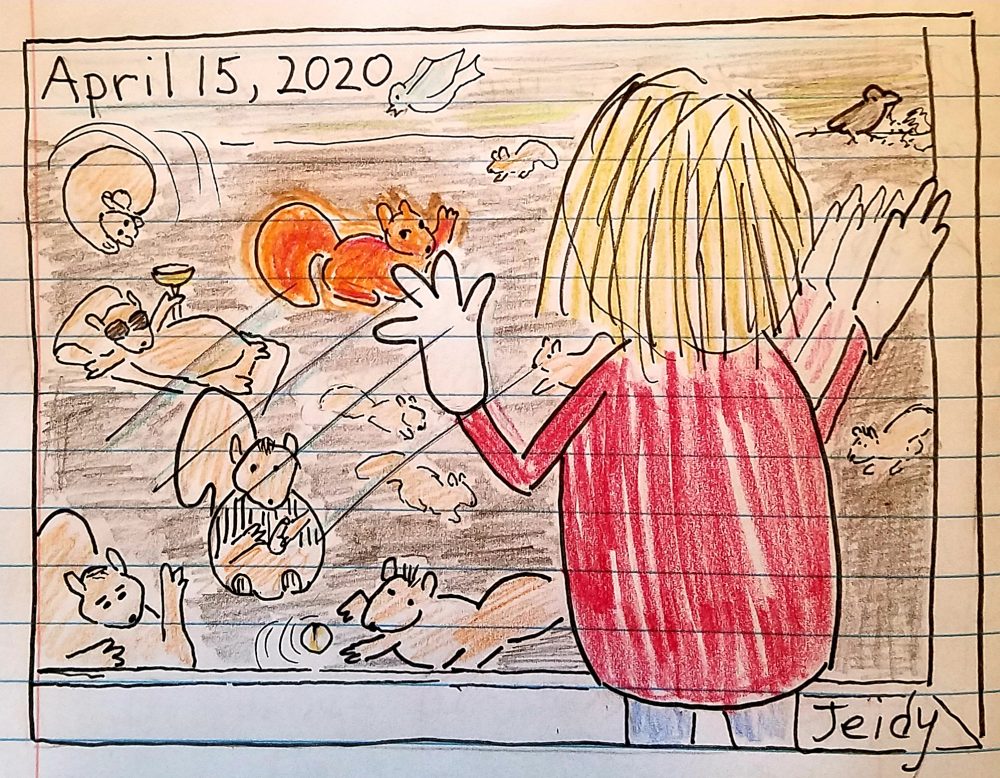 At first, I limited my daily comic to visuals only.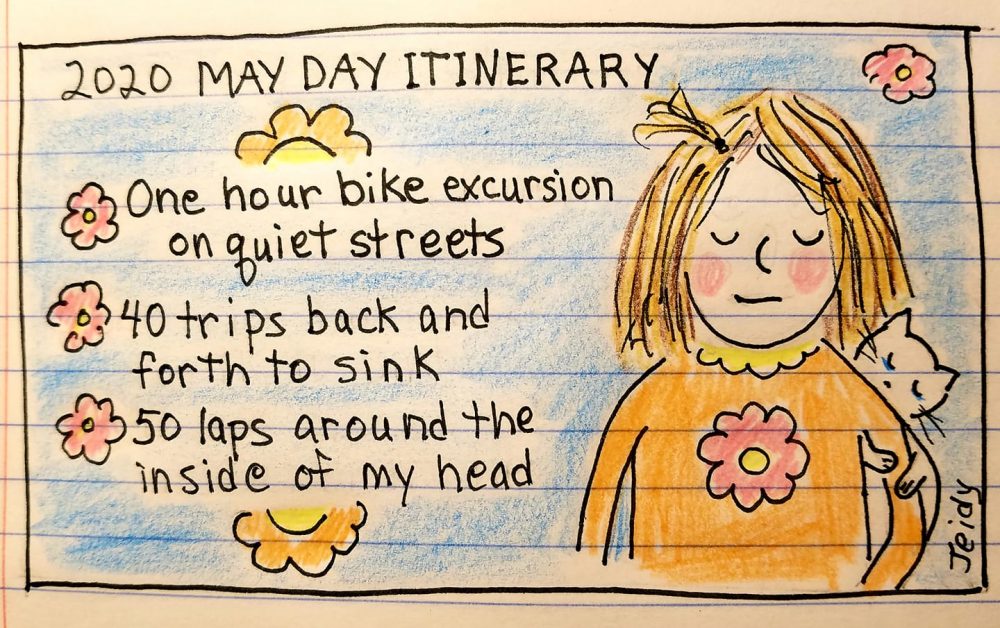 In the last month, I've allowed myself to add words.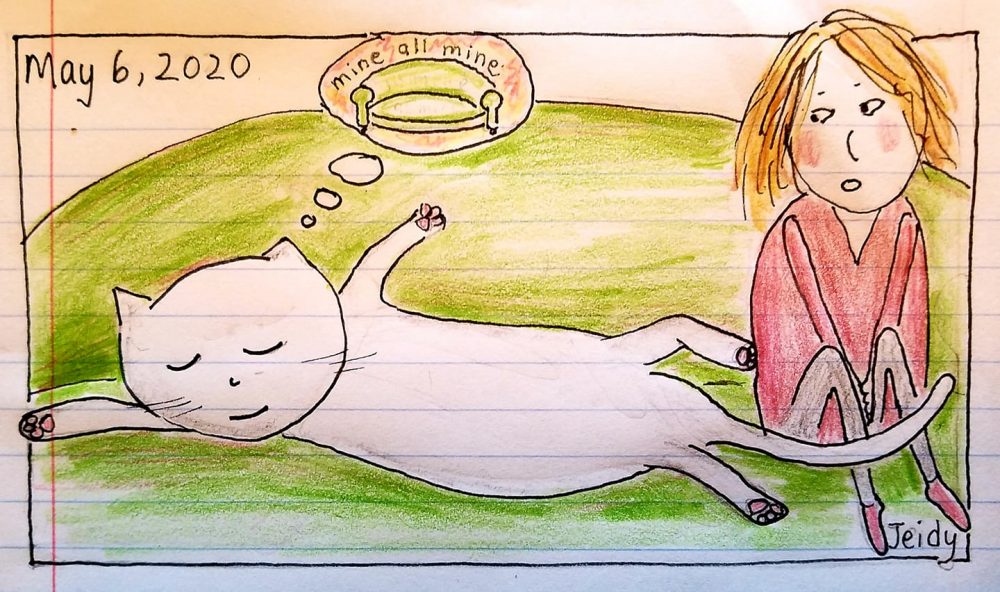 Gail Jeidy teaches at Cascade and Rock Creek, specializing in scriptwriting, film studies and technical writing.  She's been teaching at PCC for ten years.