Information sessions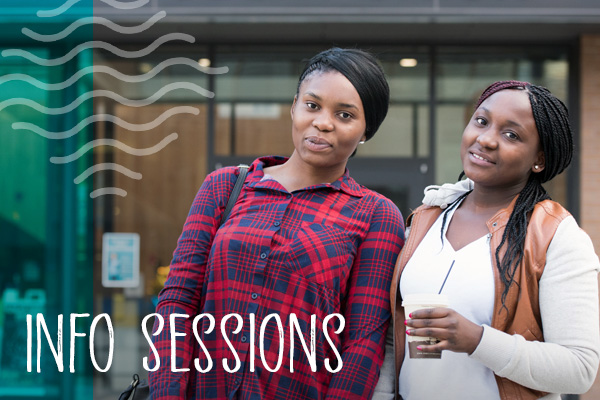 PCC offers two types of information sessions:
General PCC overview sessions
Program-specific information sessions
General PCC information sessions
College is for everyone! No matter if you're just beginning school, going back to finish your degree, or looking to switch careers, you can attend college.
Looking to advance your career or explore new interests? Portland Community College invites you to join us for Virtual Information Sessions! Gain valuable insights into our programs and resources available to help you achieve your goals. Don't miss this opportunity to take the first step towards your future. During the information session, you will:
Learn how to apply and attend PCC
Hear about academic programs, degrees, and certificates
Learn about ways to pay for college including financial aid and scholarship opportunities
And other considerations for adults going to college (transferring prior credits, reverse transfer options, additional support and resources)
Sign up to attend by clicking on the session link below.
Program information sessions
Some programs hold info sessions that provide an in-depth look at specific programs of study. These sessions are a great way to learn more about careers, ask questions, and meet faculty.