Sylvania Veterans Resource Center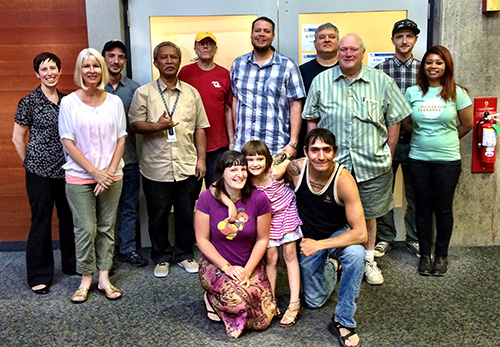 Welcome to Portland Community College!
The Sylvania Veterans Resource Center provides a sense of community to our student veteran population.
We aim to be your "one stop shop" whether you are brand new to PCC or have been taking classes for a while. We have something for everyone!
The Sylvania Veterans Resource Center welcomes all vets, veteran family members, friends, and anyone who wants to know more about vets on campus.
What we offer:
A safe space for relaxing between classes and socializing with fellow student veterans.
Coffee and tea.
A place to discuss confidential matters without judgment.
Computer workstations with printing available.
Work Study and Volunteer opportunities.
Connection to resources at PCC as well as those offered at the county, state, and federal level to maximize success in completion of educational goals. We can connect you to resources to help with:

Classroom accommodations
Career Counseling and Academic Advising
Determining Eligibility for VA Educational Benefits
Enrolling in VA Healthcare
Filing disability claims with VA

… and much more!
We also encourage involvement on campus through:
Sylvania Veterans Club meetings, activities, and social events.
Peer Mentoring.
Helping plan and execute outreach events such as:

Faculty In-Service and Workshops
Veterans Day and Memorial Day events
Service Birthdays

You also can add it to your google calendar to see our events show in your calendar views. Just make sure you're logged into your MyPCC account and click the link.
Hours
Sylvania | CC 226 | 971-722-8793 | vrc.sy@pcc.edu
Monday – Thursday: 10am – 5pm
Friday: 10am – 4pm
Have a specific question? Want more information?
Call us:

971-722-8793

Email us: