Cascade Veterans Resource Center
Service update
During the current crisis to maintain social distancing standards we are working remotely, but we are open virtually.
Virtual Veterans Resource Center: Open Monday through Thursday 10:00 AM – 2:00
Current Students: Just log into your MyPCC account and find us through the Virtual Help tab, or click the link: https://my.pcc.edu/web/home-community/help   Students and/or Staff will be there to assist you.
If you aren't currently a student, please call or email us using the contact info below and we can help you get started.
The following services are still available at no cost to you:
A virtual Discord space – the VRC is a place to connect with other student veterans. Our Discord channel has space for discussion, studying and information directly related to your student veteran benefits.
A virtual space on Facebook to socialize with fellow students.
Resources for all of your needs.
A place to discuss confidential matters.
A wealth of knowledge on VA benefits and programs.
Guidance navigating PCC's systems.
Lost? We'll help you find what you need.
Or contact us by email: John Whitford – Interim Coordinator of the Cascade Veteran's Resource Center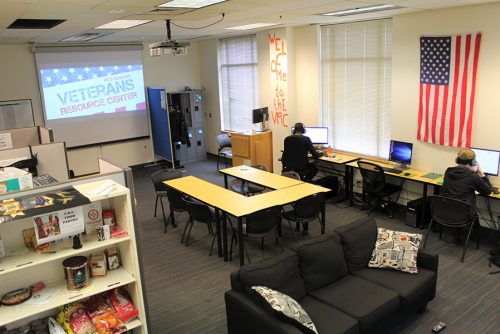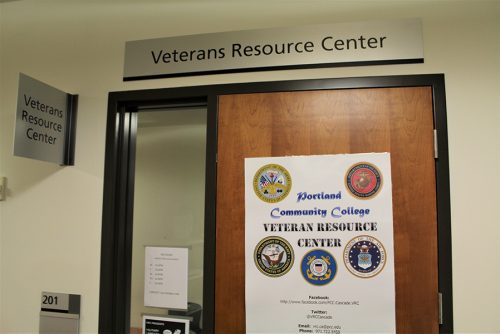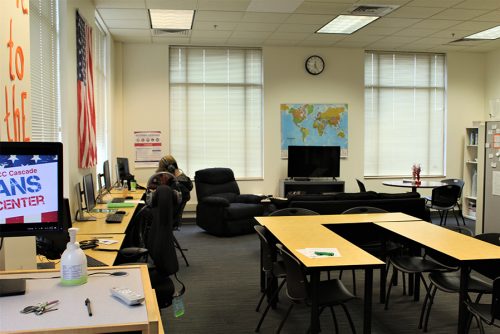 Welcome to PCC Cascade's Veterans Resource Center! The Cascade VRC is located in the Student Services Building (SSB) 201. We are here to provide veteran students a safe and relaxing environment that promotes a sense of community for student veterans, dependents, advocates, and friends.
Our goal is to be a "one-stop-shop" that connects veterans with resources on PCC, along with resources in the community.
The Cascade VRC welcomes all veterans, family members, friends, advocates, as well as anyone looking to learn more about the veteran culture and vets on campus.
What we offer:
A safe space for relaxing between classes and socializing with fellow student veterans.
Coffee, water and snacks.
A place to discuss confidential matters without judgment.
Computer workstations with printing available.
Work Study and Volunteer opportunities.
Connection to resources at PCC as well as those offered at the county, state, and federal level to maximize success in completion of educational goals. We can connect you to resources to help with:

Classroom accommodations
Career Counseling and Academic Advising
Determining Eligibility for VA Educational Benefits
Enrolling in VA Healthcare
Filing disability claims with VA
Math and writing tutoring available
FAFSA, grant and scholarship assistance

…and much more!
Hours
Cascade |  SSB 201 | 971-722-5458
Monday – Thursday: 10am – 5pm
Questions? Want more info?
Ask us a question!
"*" indicates required fields