PCC's Opportunity Centers are providing tools for upward mobility in an inclusive environment
Story and Photos By PCC Communications.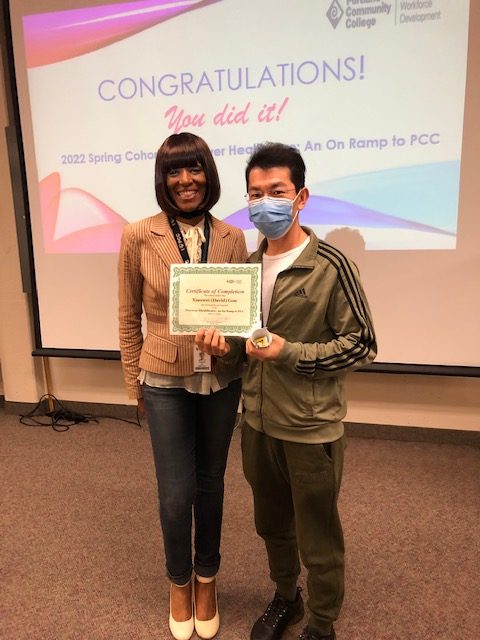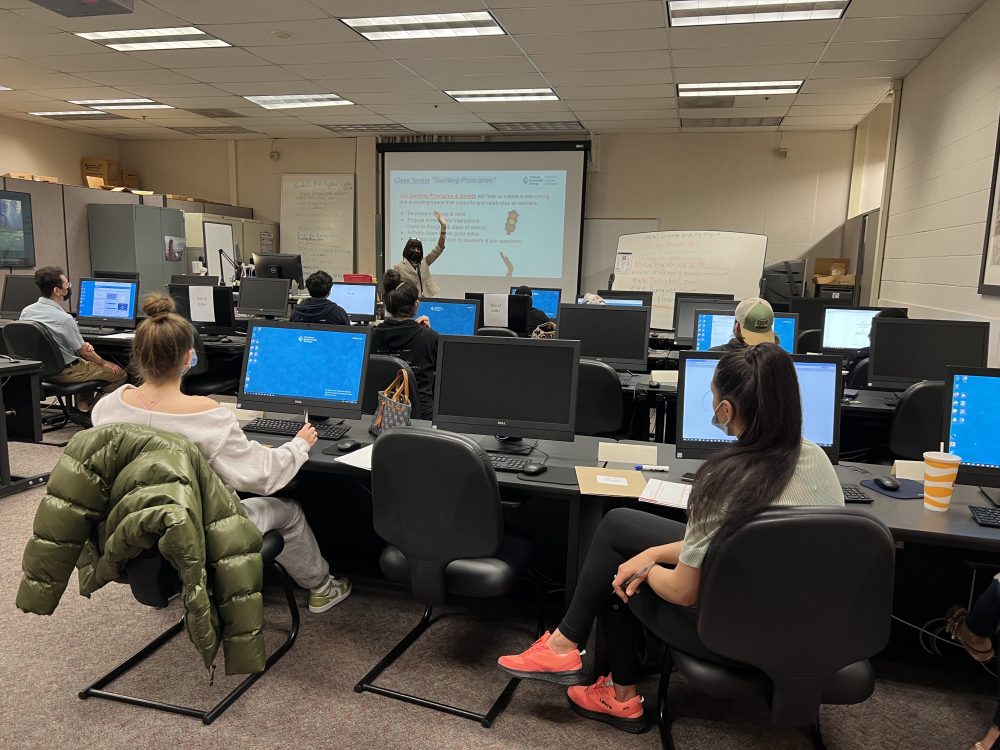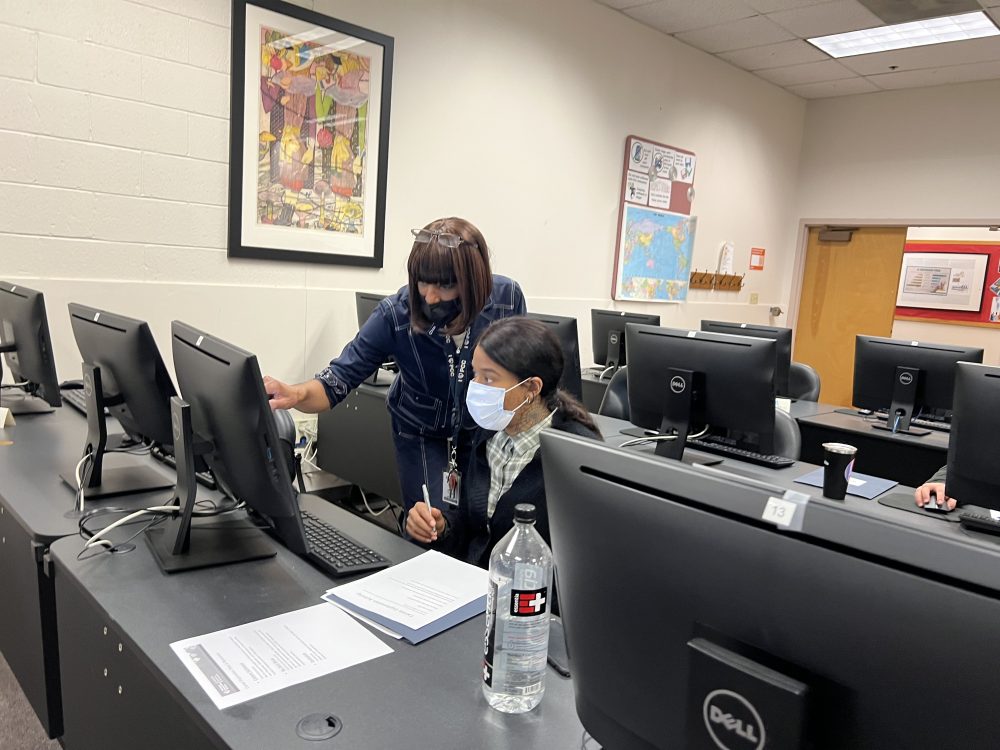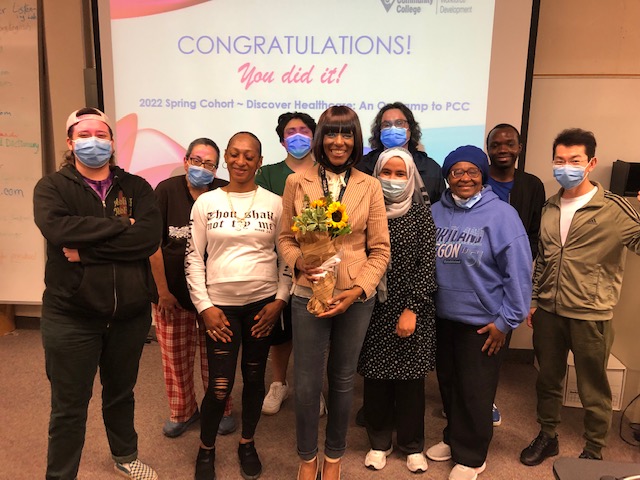 Tracee Wells has been helping students and members of the public connect to opportunities and navigate their career paths at Portland Community College for more than two decades.
With her recent transition into a new role as a training and education specialist, Wells supports a variety of programs and services at the Portland Metro Workforce Training Center (PMWTC) in Northeast Portland. PMWTC helps people explore careers that will provide upward mobility. 
2022 PCC Bond Measure
Portland Community College will have a $450 million bond measure on the Nov. 8 election ballot. If voters pass the proposed bond, funds would go directly to projects that will improve access to higher education. If passed, it is estimated the measure would maintain current tax rates for local homeowners. If it doesn't, the proposed services would not be provided and the tax rate would decline.

The facility is part of PCC's Opportunity Centers, which work to close opportunity gaps to give people the tools to develop their skill sets and the confidence to be competitive for high-demand careers. They also help students navigate resources, find employment and connect to the next step in their academic and career pathways by facilitating the onboarding process to PCC certificate and degree programs.
PCC's Community Workforce Development Department partners with the Oregon Department of Human Services and other community agencies to provide services at centers like PMWTC. They work closely with college programs, such as PCC Clear Clinic, Career Pathways, and the Outreach and Advocacy Project, to connect students to the unique resources that will help them navigate and be successful in their academic and career journeys.
"Many of the students are nontraditional and come through the doors of our Metro and Willow Creek opportunity centers with multiple barriers to work or school," Wells said. "My goal is to help remove or minimize as many barriers as I can in my role and through leveraging the valuable internal and external partners who come together to support equitable success."
Last year, Wells participated in a major college initiative called YESS (Yes to Equitable Student Success) that informed the development of PCC's 2020-25 Strategic Plan. Wells served as part of a dedicated cohort of 140 staff and faculty who worked to design the new academic and career pathways in a way that keeps students and equity at the center. She said she has enjoyed seeing the YESS design work come to fruition in her work at the opportunity centers where she has seen an increase in collaboration across the college to remove gaps and barriers to become more student-centered.
The new Portland Metropolitan Workforce Training Center, which will be the future Metro Opportunity Center, is currently under construction in the Cully neighborhood of Northeast Portland — part of the 2017 voter-passed bond measure. PMWTC will include 84 affordable housing units and other supportive services to be accessed by surrounding communities.
Both Portland Metro in Northeast Portland and Willow Creek in Washington County are opportunity centers that strive to meet with students in a way that works best for them – considering access to resources and using a trauma-informed approach.
"That's meeting people where they are—culturally, mentally, emotionally and trauma-informed, so as not to create any additional stress on their lives," said Wells. "We are giving them the support that they need to gain overall student success, and they feel a true sense of belonging."
For more information on PCC's Opportunity Center services, visit https://www.pcc.edu/opportunity-center/.