Homepage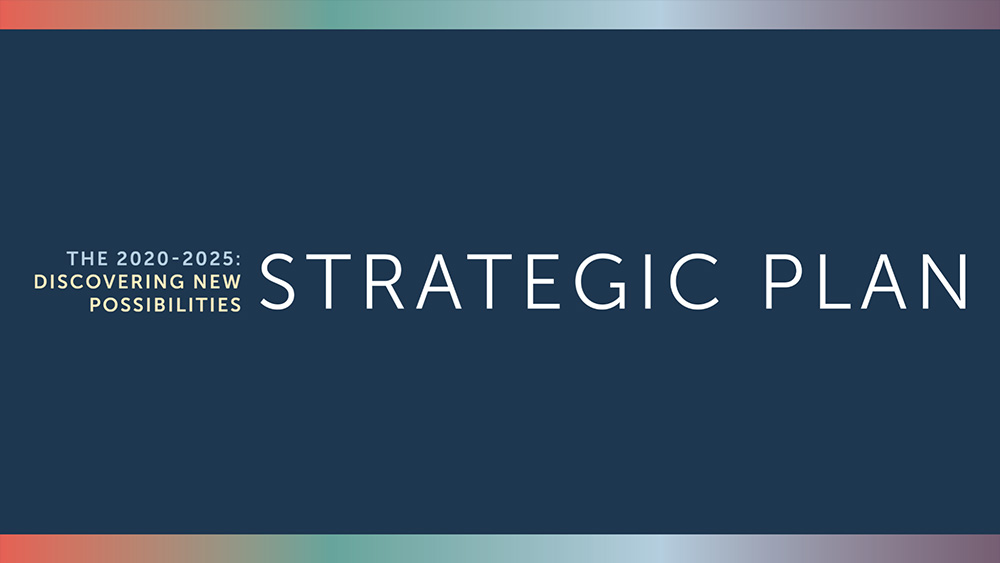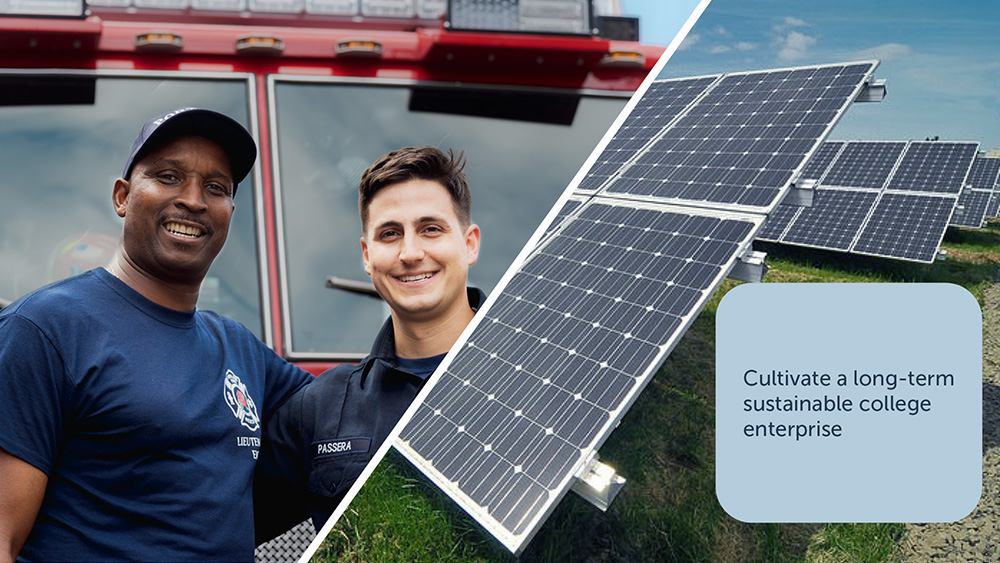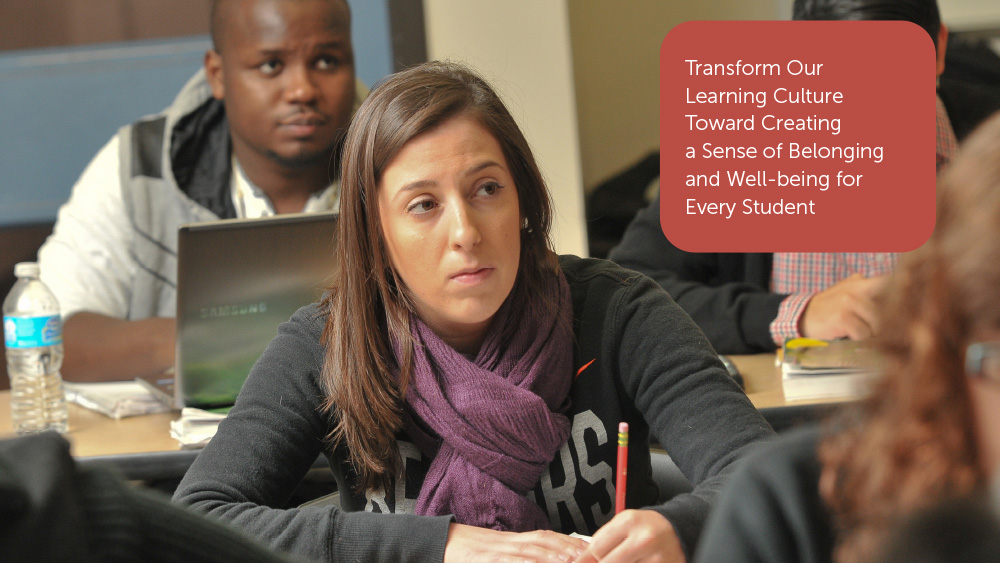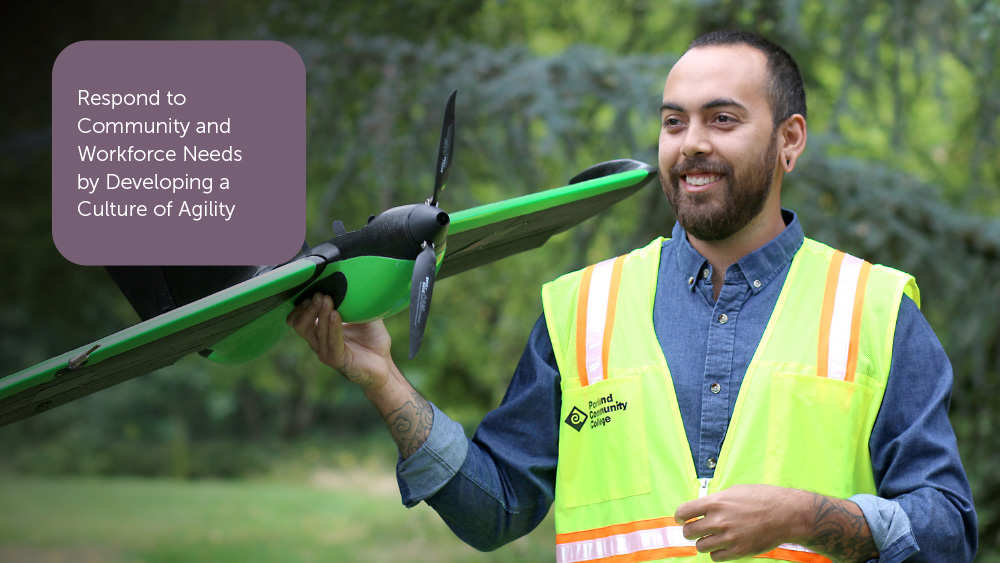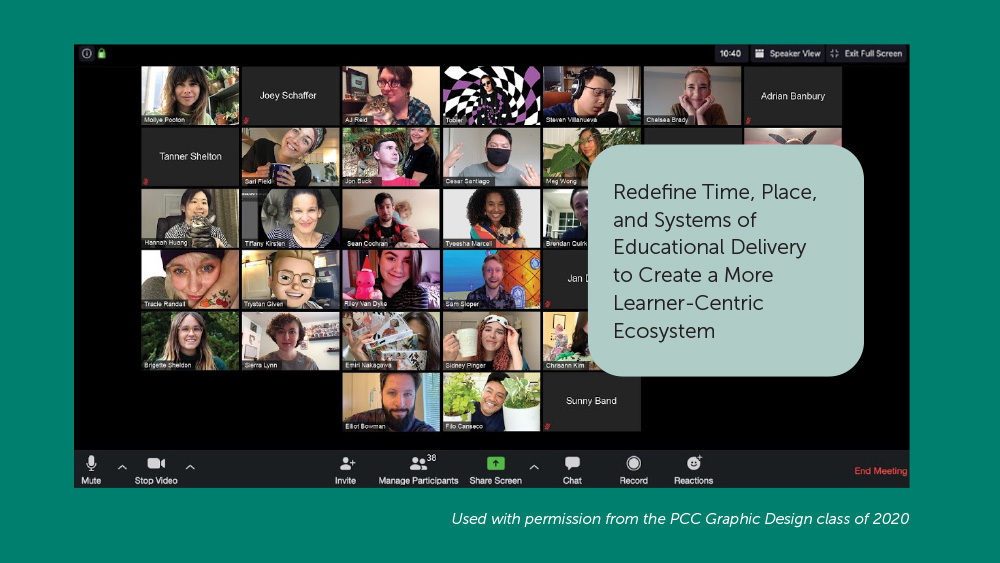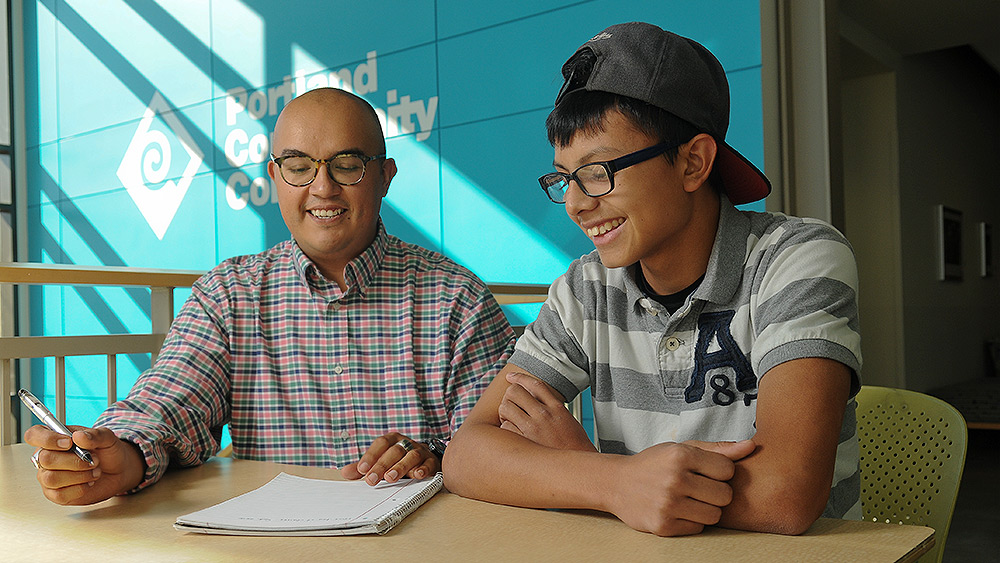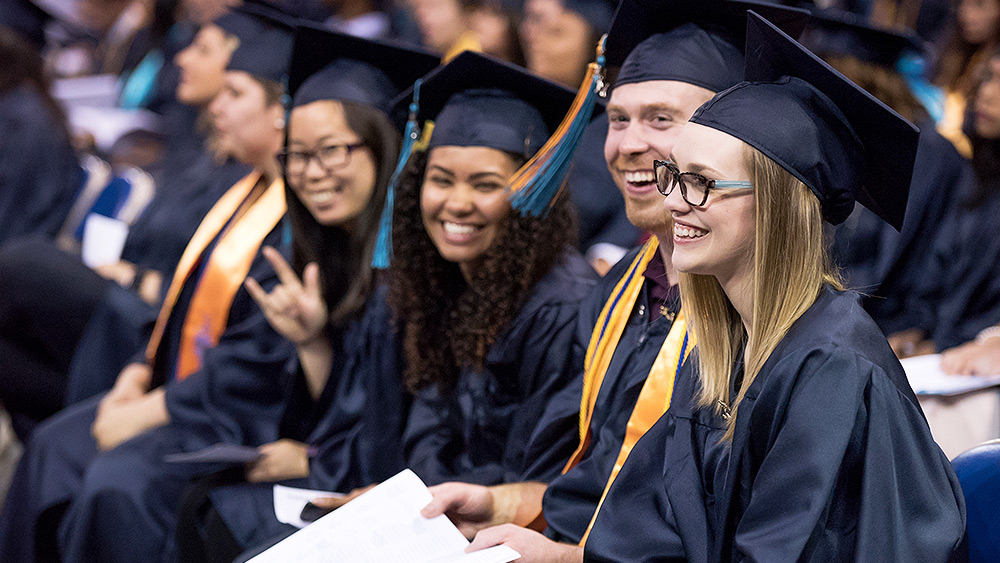 The 2020-2025: Discovering New Possibilities Strategic Plan prepares Portland Community College for the future of higher education. It addresses both the long-term impacts of the pandemic on academic life and positions the college to adapt to future enrollment and demographic shifts. Our strategic plan and associated projects reflect our commitment to equitable student success, to fulfill the mission of delivering access to quality education in a collaborative culture of diversity, equity, and inclusion.
The revised strategic plan builds upon the college's Yes to Equitable Student Success (YESS) efforts, a framework that establishes inclusive systems and quality support for students throughout their journey at PCC. This alignment will ensure a comprehensive and coordinated approach to help students achieve their goals and improve equitable student outcomes. Building on the foundations of YESS and the college reorganization, our strategic plan ushers in a culture shift at PCC. The 2020-2025 plan takes YESS, the reorganization, and our strategic goals and threads them together throughout our everyday work. Our strategic plan is not separate from the college's work; implementing the projects associated with our plan is the college's work. To achieve these goals, the college has allocated $6.5M in strategic investment funds to support the identified project work associated with the plan.
Four strategic areas of focus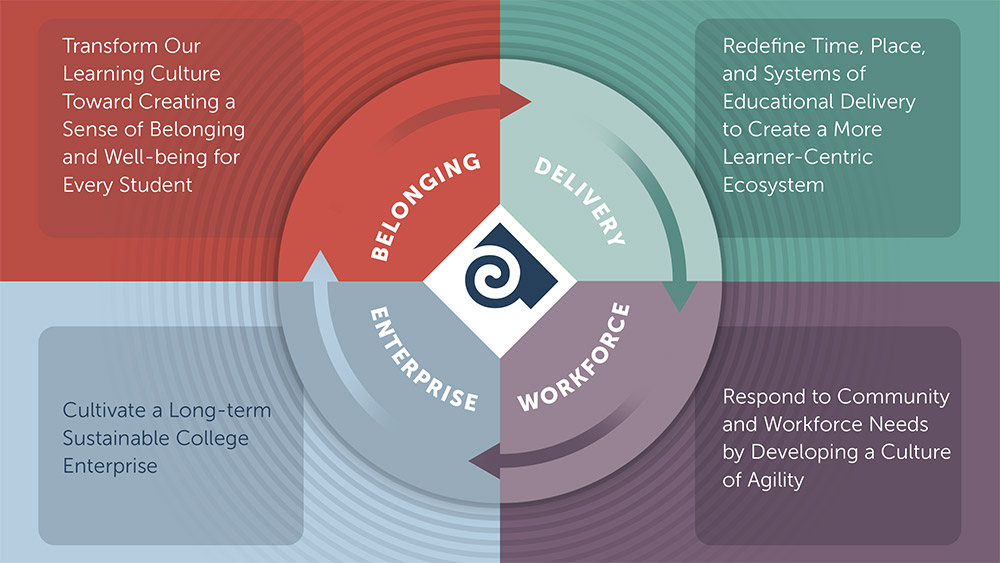 Belonging
Transform our learning culture toward creating a sense of belonging and well-being for every student
Definition of belonging: After an individual's basic needs are met, the door is opened to create a sense of belonging. This sense of belonging is foundational to helping an individual self-actualize and thrive within an institution. In the college environment, both the academic and social elements work in tandem to create a sense of belonging. A sense of belonging is relational, reciprocal, and dynamic. It cultivates a feeling that the individual matters to the group, and that their personal identity and contributions are valued. Individuals experience that they are indispensable to the group and feel safe presenting themselves authentically in the group.
For the Belonging strategic area of focus, the 2020-2025 strategic initiatives are:
Create a sense of belonging in our learning environment as a college priority, and as a key factor in equitable student success.
Ensure every student has the opportunity to participate in an orientation experience.
Provide onboarding to all new employees to create a sense of belonging.
Provide training to all employees to develop competencies in principles of intercultural communication, systemic racism and social oppression, and culturally responsive practices that support our students and each other.
Develop and support a culture where all faculty and staff feel regularly acknowledged, inspired, engaged, and supported by each other and the college.
Delivery
Redefine time, place, and systems of educational delivery to create a more learner-centric ecosystem
For the Delivery strategic area of focus, the 2020-2025 strategic initiatives are:
Cultivate a culture of student-focused teaching excellence, grounded in culturally-responsive, anti-racist pedagogies.
Design and strengthen the innovative and appropriate use of technology, becoming a leader in advancing equitable student success in all learning modalities.
Develop and scale learner-centered class offerings by expanding access in time, place, duration, and delivery in response to student and community pathways and barriers to our current course and class models.
Create a teaching, learning, and technology innovation hub centered around equity and driven by assessment of student learning outcomes, the unique needs of learners, and our workforce needs.
Implement comprehensive and equity-conscious support services that center the experiences of students who are most directly impacted by college delivery decisions.
Workforce
Respond to community and workforce needs by developing a culture of agility
For the Workforce strategic area of focus, the 2020-2025 strategic initiatives are:
Create new and sustain existing programs that lead to living-wage jobs with partners that are rooted in core values related to equitable opportunity through education.
Establish a holistic college and career readiness experience that is integrated in student orientation and connected to inclusive, anti-poverty, and equitable support programs and resources that include in-program coaching and career-launching support.
Provide students with a path for professional growth and advancement through work-based learning opportunities.
Create a data-informed continuous improvement ecosystem to establish agile decision-making and build the infrastructure for implementation.
Welcome prospective students and partnerships with local employers including private, public, and non-profit sectors, and community partners by removing barriers to entry and engagement.
Enterprise
Cultivate a long-term sustainable college enterprise
Definition of sustainability: Sustainability is the capacity to continue mission-aligned services while promoting economic prosperity, social equity, and environmental stewardship. This "triple bottom line" approach informs the college's mission, vision, and values, and promotes PCC as a positive economic, social, and environmental steward.
For the Enterprise strategic area of focus, the 2020-2025 strategic initiatives are:
Advance equitable student success through the creation and diversification of new revenue streams that cultivate sustainability, align with PCC's mission, and imagine new opportunities.
Create a more equitable college model and experience while expanding sustainable operations across the college that are responsive to the community and agile in the face of change.
Center and use proven anti-racist and anti-oppression systems to foster positive economic, environmental and social growth, and provide accountability at all levels of the organization.
Collaborate with our Portland metro area community, colleges and universities, primary and secondary educational partners, and business community to improve efficiency and ensure the long-term viability of our enterprise.
Align and coordinate proactive college-wide planning based on the assessment of internal and external factors, conditions, and constituents with service toward our most marginalized and vulnerable populations as a guidepost.
In the news
July 18, 2022
PCC staffer Ruslana Rozhanskaya works with her church to assist refugees of Russia's invasion
May 16, 2022
The student-led 'Disability Advocates' are providing leadership for the college's first-ever ADA Transition Plan
May 9, 2022
PCC and partners contributed more than 7,500 COVID-19 vaccinations to help bridge equity gaps
April 25, 2022
PCC creates new degree focused on equity in video production and emerging media
April 11, 2022
AmeriCorps' Catherine Horwitz is teaching PCC students how to build cooking and food literacy skills
March 21, 2022
PCC uses virtual reality to train next wave of health care workers