PCC Building Construction Technology Program delivers in-demand workers
Photos and Story by Misty Bouse
Portland Community College's Building Construction Technology Program is emerging as a vital solution to combat the pressing issue of workforce shortages plaguing the construction industry. A recent summer survey by the Associated General Contractors of America (AGC) and Autodesk has shed light on the severe skills gaps affecting construction, making programs like building construction more critical than ever. 
The survey, involving over 1,400 construction firms across the United States, exposed a dire situation within the industry. Astonishingly, 85% of respondents disclosed that they currently have unfilled positions, causing project delays and increased costs. The root of this problem lies in the insufficient skillsets possessed by applicants, as 68% of respondents lamented the lack of necessary construction skills among candidates.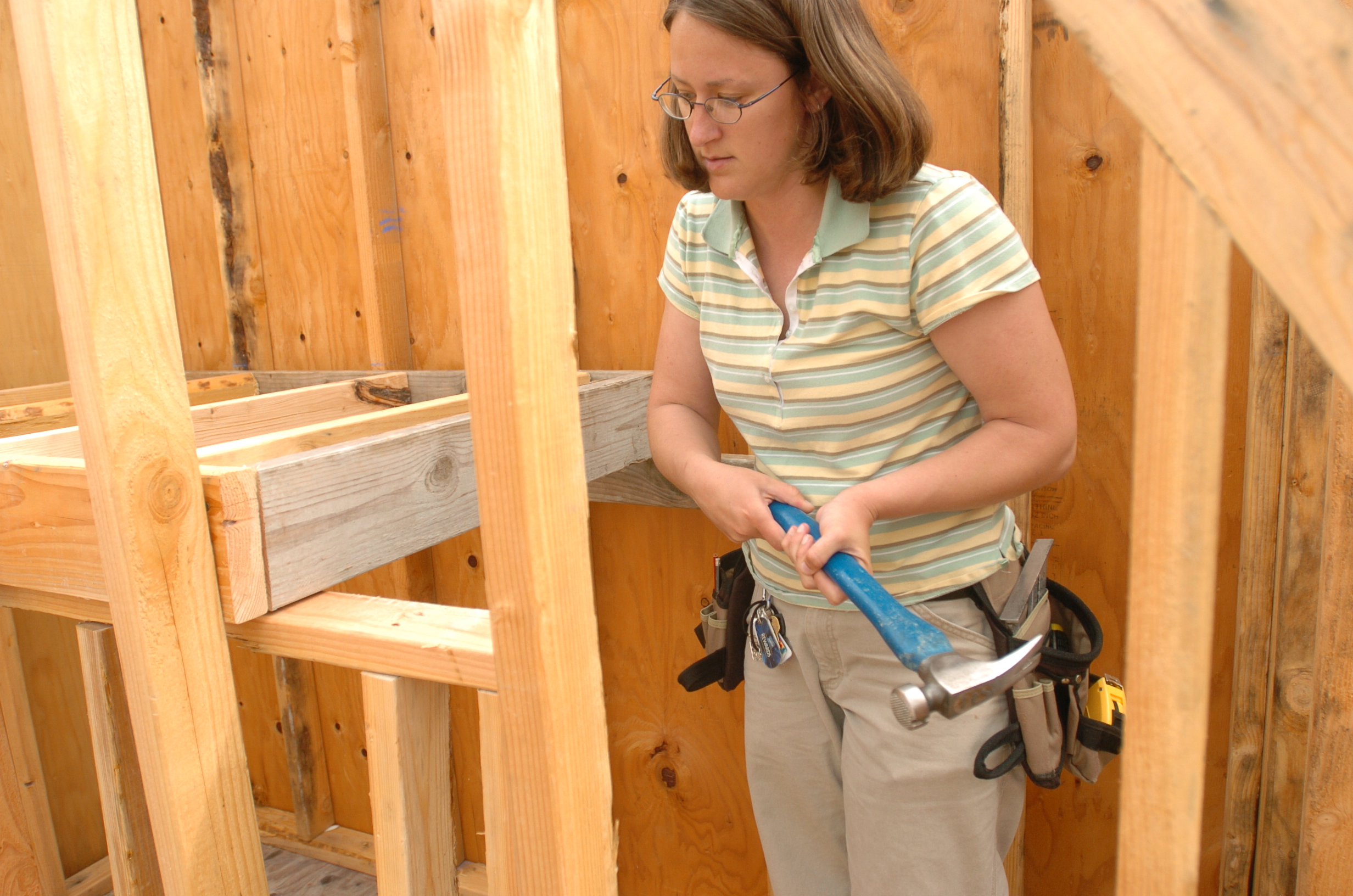 The Strategic Plan: Workforce
The 2020-2025 Strategic Plan prepares the college for the future of higher education. Part of the plan is responding to community and workforce needs by developing a culture of agility. A big part of this effort is ensuring students, like those in the Building Construction Technology Program, have the skills needed to seamlessly transition into the workforce.
In this concerning scenario, PCC's building construction program stands out as a beacon of hope. Its unique, accredited program prepares students for lucrative careers in carpentry, remodeling, and construction management–both commercial and residential. Graduates armed with just a few years of experience can potentially command annual salaries ranging from $55,000 to $90,000, offering a compelling incentive to join the industry where salaries and benefits are rising to new levels.
The program's flexibility is another hallmark, catering to students from diverse backgrounds, whether they seek an associate degree or wish to fill specific knowledge gaps with targeted classes. Instructor and faculty chair Shannon Baird underscores the inclusivity of the program, accommodating part-time and working students with flexible start dates. Baird said the program is a great fit for degree and non-degree seeking students.
Situated at the Rock Creek Campus, the building construction program covers an array of essential topics, including home construction, renovation, and project management. Dionne Kelly, a recipient of a PCC Foundation scholarship and now a licensed residential contractor, serves as a shining example of how this program can pave the way for success in remodeling and design-build careers. Her story underscores the vital role that the college plays in cultivating the skills desperately needed to address the construction industry's labor shortages.
As the construction industry grapples with workforce shortages and skills deficits, programs like PCC's are not just educational pathways but lifelines for an industry in need of skilled professionals, Baird added. The survey's findings emphasize the urgent need for improved workforce preparation, and PCC's commitment to providing the training and education necessary to meet these demands makes it a beacon of hope in the construction sector's challenging landscape.
For more information, visit pcc.edu/programs/bldg-construction  or to review survey results, visit www.agc.org.