This content was published: January 25, 2021. Phone numbers, email addresses, and other information may have changed.
Community college consortium receives $5 million grant for cybersecurity, advanced manufacturing education
Photos and Story by James Hill
Portland Community College and eight partner community colleges that make up the Oregon Consortium for Strengthening Community Colleges have received a $5 million consortium grant to expand access to cybersecurity and advanced manufacturing workforce training.
The U.S. Department of Labor recently announced the Strengthening Community College Training Grant awards. Totaling in $40 million nationwide, the grants aim to support workers as they gain new skills and transition their career paths in the wake of the COVID-19 pandemic.
Mt. Hood Community College led the effort to obtain the grant in partnership with Portland, Central Oregon, Clackamas, Chemeketa, Lane, Klamath, Rogue and Southwestern Oregon community colleges. Workforce development system partners include WorkSystems, the Oregon Workforce Partnership, Oregon Workforce Talent Development Board and several others. Businesses such as Amazon Web Services, EnergySec, McKinstry and others joined the consortium as employer partners.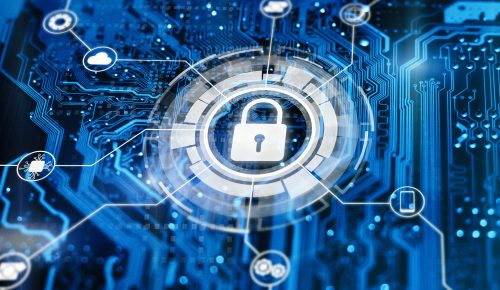 Through the Computer Informations Systems Program at PCC, students can earn a certificate or degree in Cybersecurity Fundamentals, specializing in cybersecurity while learning about computing, cyber defense technology, common security vulnerabilities and appropriate security controls. In addition, PCC has a robust advanced manufacturing training apparatus that includes the Machine Manufacturing Program and the new PCC OMIC Training Center in Columbia County.
The Oregon Consortium for Strengthening Community Colleges is the only recipient of a Strengthening Community College Training Grant in the state and one of just 11 nationwide.
The $5 million consortium grant will first hire a statewide project director, whose responsibilities will include gathering best practices among cybersecurity and advanced manufacturing community college programs and workforce partners. This collaborative effort will lead to updates to program curriculum, offering stackable credentials directly tied to employment and career advancement, alignment of policies related to credit transfer and program governance and more.
In addition to increasing access to cybersecurity and advanced manufacturing training, the grant will also be used to address challenges associated with remote learning, including improving accessibility to workforce training opportunities that must be offered online due to the pandemic.