Cybersecurity Center
Center for Academic Excellence
Because of our commitment to Cybersecurity and Information Assurance, PCC is designated by the National Security Agency and Department of Homeland Security as a Center for Academic Excellence in Cyber Defense: 2 Year Education.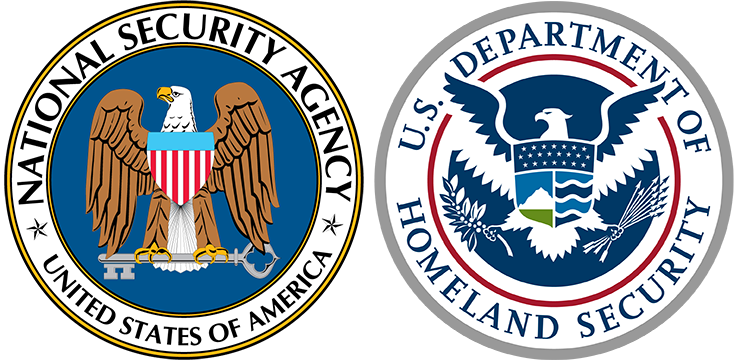 Welcome to PCC's Cybersecurity Center! At this site you can find information on PCC's academic cybersecurity programs, housed in the Computer Information Systems department, as well as cybersecurity news and activities, both internal and external to PCC.
Oversight of the Cybersecurity Center comes from the Computer Information Systems department and its external board of advisors. Points of Contact:
About the program
Earn a certificate or degree in Cybersecurity Fundamentals at Portland Community College!
Specialize in cybersecurity while learning about computing.
Increase your understanding of robust cyber defense technology.
Utilize computer technology to address information system needs with security in mind.
Analyze common security vulnerabilities and apply appropriate security controls.
Program features
Hands-on labs and lecture.
Classroom and/or web-based courses.
Courses mapped to the knowledge units of the National Security Agency and Department of Homeland Security requirements for a Center of Academic Excellence in Cyber Defense 2 Year Education.
Career possibilities
The cybersecurity sector has high growth and good salaries. Jobs you can apply for with an AAS in Cybersecurity:
Network Defense Technician
Cyber Defense Analyst
Intrusion Analyst
Incident Responder
IT Auditor
Cybersecurity program educational objectives
Program educational objectives are broad statements that describe what graduates are expected to attain within a few years of graduation. The program educational objectives for the Cybersecurity AAS degree program are as follows:
Identify, analyze, plan, implement, monitor cybersecurity mechanisms to protect information assets, computer systems, and networks, and respond to attacks.
Hold professional positions in a cybersecurity-related occupation, or pursue advanced study in cybersecurity or a related field of interest.
Effectively lead, work and communicate in cross functional teams.
Be recognized as security professionals who apply ethical and moral standards in maintaining information security in cyberspace.
Successfully adapt to new technologies, tools, and methodologies to remain current in their occupation.
Cybersecurity at PCC
NSA's 2020 Codebreaker Challenge
This year, the Codebreaker Challenge starts October 8, and is ongoing. The challenge follows a storyline and will be part of a multi-phase event. If interested, sign up for the Codebreaker Challenge.
Cyber Carnival Games 2020
Take part in a game experience throughout October 2020. To celebrate Cyber Security Awareness Month and the critical role of cyber gaming in building a strong workforce, Katzcy Cyber Games has assembled a virtual festival filled with games of skill and chance, scheduled thrilling performances, and lined up activities and drawings that bring home the sights, smells, and tastes of the carnival. We know cyber gaming plays a critical role in building a strong workforce! Therefore, all business professionals and college students are invited to participate in our free virtual festival. Games are designed for all levels of expertise. If interested, play in the Cyber Carnival Games online.
National Cyber League
The 2020 fall season is in full swing. We welcome new and returning players. This season, the schedule is:
NCL Gym: 9/14 – 12/8
Pre-season: 10/12 – 10/19
Individual: 10/23 – 10/25
Team: 11/6 – 11/8
If you missed this season, join us for the 2021 spring season gameplay! PCC is looking for students of all cybersecurity skill levels, from beginners to advanced students, to compete in the upcoming Spring season competition. See the National Cyber League website or email Po-Chin Cheng for more information.
Learn more about cybersecurity
Competitions and conferences
Links
News sites
Awareness