NSA awards PCC with $189,000 grant to build cybersecurity training
Photos and Story by James Hill
Portland Community College has earned a $188,799 grant from the National Security Agency and its GenCyber Program to provide cybersecurity experiences for K-12 students and teachers. 
PCC will help assemble a GenCyber Instructor Survival Kit for middle and high school computer science and cybersecurity teachers across the nation. The kit will be on the CLARK Curriculum Library, which hosts the largest compilation of high-value, high-impact cybersecurity curriculum in the country. It is created by top researchers and is peer-reviewed by instructional designers and subject matter experts. As part of the project, the college will partner with SecurEd, which is a non-profit that provides free cybersecurity curricula to the United States. 
Cara Tang, PCC faculty, is the project director.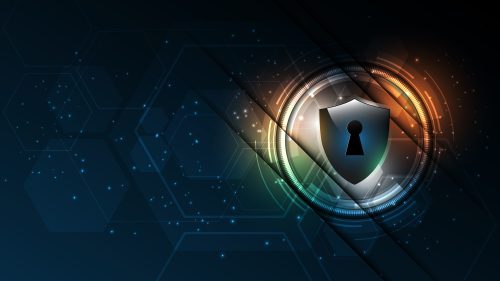 "The project will ensure that GenCyber lessons and activities are available for cyber training camps as well as for K-12 teachers looking to teach cybersecurity in their classrooms," Tang said. "There is a demonstrated need for a repository that provides K-12 cybersecurity teachers with resources created by the GenCyber community and beyond."
PCC is an NSA Center of Academic Excellence (CAE) in Cyber Defense with programs  focused on network security and software security.
The college partners with multiple K-12 districts in the PCC service area to provide dual credit, early college high schools, high school completion programs, STEM summer camps and other services. In addition, PCC works with employers, non-profit organizations, K-16 education institutions, professional associations, and state boards and agencies. This NSA-funded project is a natural extension of these activities, Tang added.
"PCC is committed to equitable student success and leadership in cybersecurity education," she added.