This content was published: December 26, 2016. Phone numbers, email addresses, and other information may have changed.
Ten stories from 2016 that got people talking and reading
Photos and Story by James Hill
Welcome to our list of the most interesting and popular stories we published on PCC's news website in 2016. Each week, we featured numerous cool people making a difference, or showcased a program that is changing our world for the better. Relive the powerful stories of PCC, from the celebratory commencement in the summer to an instructor who talks shop on the radio to a student who overcame a dire car wreck to pursue his dreams. Enjoy!
Photo Finish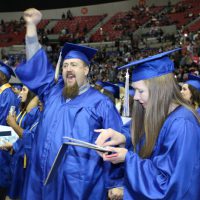 Oh, what a feeling! On Friday, June 10, a blue sea of students converged on Portland's "Glass Palace" to do what they've been working a lifetime to do – graduate. With diplomas in hand and hopes on the minds, Portland Community College's 54th commencement ceremony handed out more than 5,400 degrees, certificates and awards. But it might have been a visit by a very special cat that made the evening worthwhile.
College Taps New President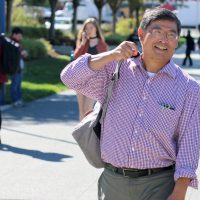 Last summer, the Board of Directors made it official: Mark Mitsui was chosen to serve as the college's seventh president. Mitsui enters PCC's leadership with impressive credentials. He served as the Deputy Assistant Secretary for Community Colleges within the Office of Career, Technical and Adult Education for the U.S. Department of Education working to advance President Obama's community college agenda with federal agencies and national stakeholders.
Real Steele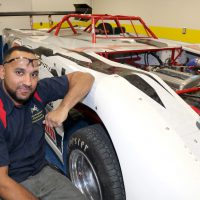 At age 19, Ellie Steele had his life change forever. In 2004, he crashed his restored four-cylinder Toyota Tercel, breaking his neck and back. The accident left him a paraplegic with minimal leg ability and bound mostly to a wheelchair. But that didn't stop him from pursuing his lifelong passion as an automotive service technician.
Appreciating Employees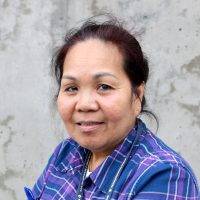 PCC's inaugural Classified Employee Appreciation Week honored its diverse and hardworking group of staff who help keep the college running. Celebrated during the first full week of March across the country, the week allowed the college to pay tribute to the spirit, dedication and "Panther Pride" that its Classified Employees bring to work every day.
Future is Burning Bright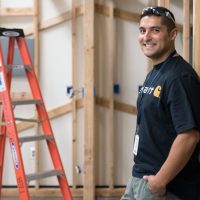 It wasn't until Salvador Castañeda toured PCC's brand new Swan Island Trades Center that he realized a degree in a field he loves (construction) might be possible for him. He had just graduated first in his class from Constructing Hope, a free program in Portland that provides people with training in the construction industry and then he caught the attention of somebody very important.
Coming to America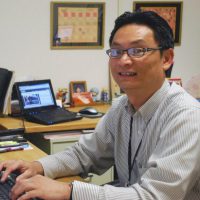 For many students, the Vietnam War seems like the distant past, only revealed in books, media or movies. But for Ben Le, a long-time employee in the college's Information Technology Department, the conflict was only too real, severing him from his family in Vietnam and ultimately brought him to the United States and a new life.
Instructor Gets Philosophical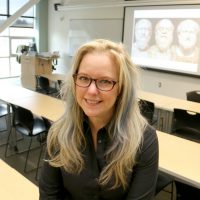 Brandi Parisi joined PCC in 2008 and teaches a full ledger of courses, from "Asian Philosophy," "Ethics," "Environmental Ethics," "Philosophy of Art and Beauty" to "Critical Thinking." Based at the Rock Creek Campus, she teaches all over the college, including Sylvania and Cascade. But there's more to Parisi than meets the eye.
A Dental Collaboration With Bite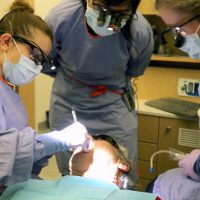 There's a new project with OHSU that allows first-year PCC students to prepare for what they will experience in the real world by simulating an actual dental clinic. Dental Hygiene and Dental Assisting students work with OHSU dentists, gaining valuable experience that will make them better workers for their employers.
Speaking of Graduation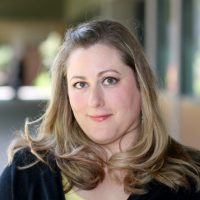 As a high school graduate, Paula Heine didn't have dreams of heading to college. She had just spent 12 years in school and without a clear vision of an academic discipline to pursue, she opted to forgo college. But enrolling at PCC changed her life and helped her achieve something that most students can only dream of.
Talking Affordability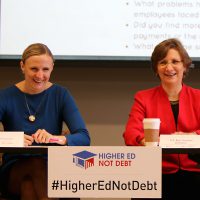 Sara Goldrick-Rab's book "Paying the Price: College Costs, Financial Aid, and the Betrayal of the American Dream" is an Amazon Best Seller, exploring the public debate about the value and price of college. The noted author visited PCC in October to discuss what the college and students can do to combat food insecurity and the rising cost of college.
Honorable Mentions