This content was published: September 19, 2016. Phone numbers, email addresses, and other information may have changed.
PCC secures $577,500 to develop advanced manufacturing talent
Photos and Story by James Hill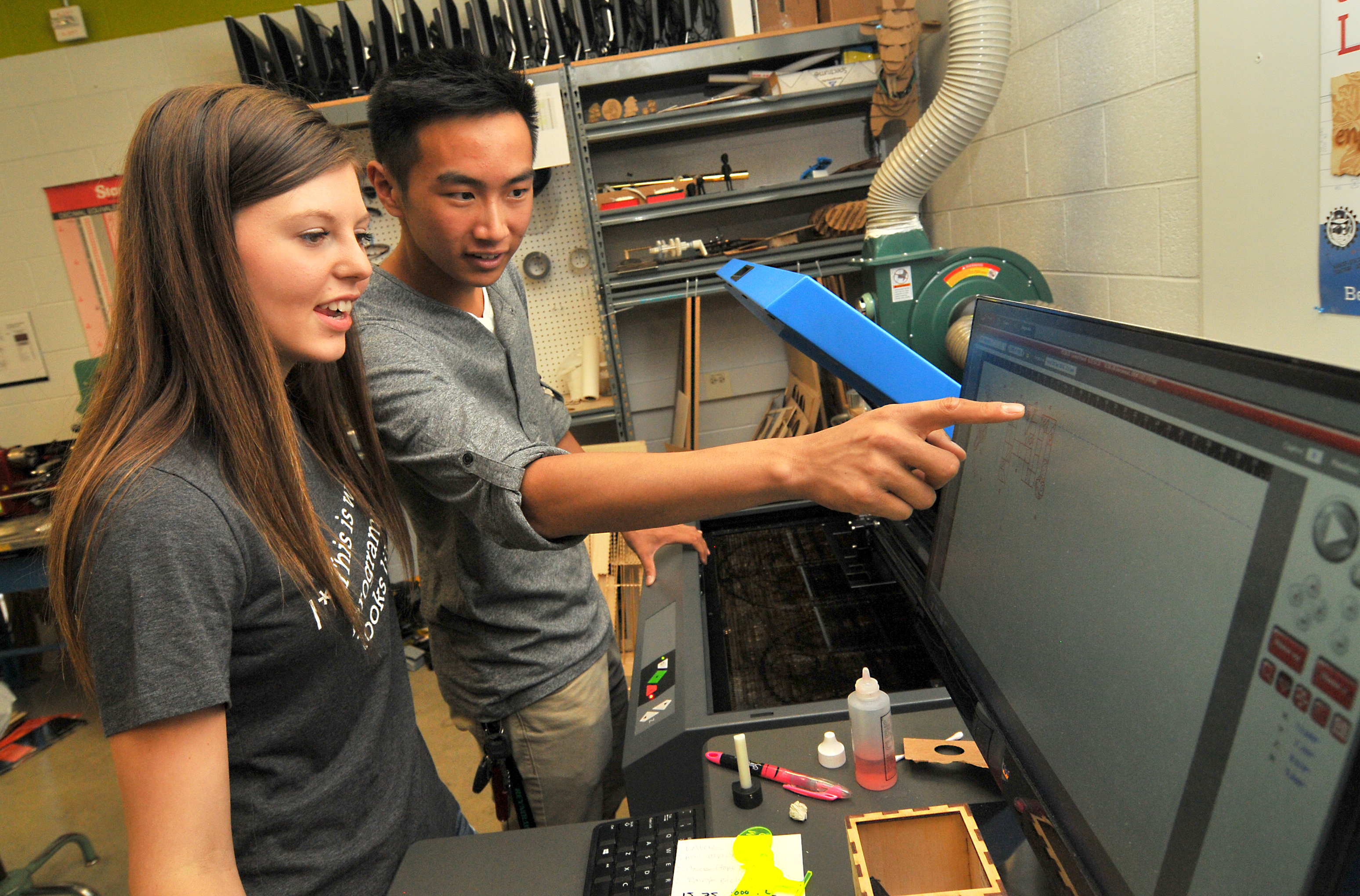 Portland Community College is on the lookout for great manufacturing talent.
PCC received a $577,500, one-year grant from the Oregon Talent Council for the Realizing Advanced Manufacturing Potential in Portland (RAMP PDX) Project. RAMP PDX will train, place, advance and retain participants in a variety of advanced manufacturing jobs. The project will increase the skilled worker pipeline for the many advanced manufacturing companies in the region and pave the way for workers to attain certificates and degrees. Plus, the college will contribute $1.5 million to the RAMP PDX's efforts.
The partnership is an example of PCC transforming the community  by creating opportunity. The college promotes economic and community development through community engagement and workforce development programs that are responsive to community and business needs.
"PCC has a successful track record of working in collaboration with industry to design and develop training and education programs that are responsive to emerging needs," said Marc Goldberg, the college's associate vice president of Workforce Development and Community Education.
"Advanced manufacturing jobs present good opportunities for unemployed, incumbent, career changers and under-skilled individuals," he added. "This project aims to draw participants who may have never considered advanced manufacturing as a career option, or are looking for advancement opportunities within the industry. The grant will help PCC increase the pipeline of workers for the many advanced manufacturing companies in the region."
PCC will partner with four companies, which include Festo Didactic Inc., Leupold + Stevens, Inc., RapidMade and Rose Technical Graphics, to serve about 300 participants in the RAMP PDX Project. Coordinators will organize outreach events at PCC's MakerSpace Lab to introduce advanced manufacturing training, career and educational options in the industry to new audiences.
A Computer Aided Design and Drafting (CADD) short-term certificate and non-credit Mechatronics Technology Program will be created. These will assist incumbent workers with "skilling-up" and connect them to more advanced mechatronics training and other education opportunities, respectively. These activities will help RAMP PDX target the technologically skilled mechanics, maintenance technicians, industrial machinists, millwrights, operators, machinery maintenance technicians, industrial machinery mechanics and machinists occupations.
This investment in PCC is one of five recent grant awards by the Oregon Talent Council to support statewide projects that provide students and existing workers with skills to increase their employability in Oregon's high demand occupations.
"These grants will support the upgrading and retooling of skills for Oregon's existing and future workers," said David Childers, chair of the Talent Council. "It is critically important that we invest in the projects that keep skills fresh in the face of new technology and build new models for education and training that keep pace with changing business needs."
The Talent Council was created by the 2015 Oregon Legislature with a fund of $6.1 million to seed investments in talent development programs. The Talent Council works with industry, workforce organizations and the Oregon higher education community to help fill high wage, high demand occupations in the state.
"With these awards, the Talent Council continues to provide leadership and raise awareness about the importance of talent to our economy and communities," said Kay Erickson, director of the Oregon Employment Department. "These grants support delivery of training and education in critical occupations to Oregonians, regardless of where they live or work, and underscore the powerful partnership of education and industry in meeting talent and workforce needs."
For more information, visit www.oregontalentcouncil.org.