This content was published: June 13, 2016. Phone numbers, email addresses, and other information may have changed.
Paula Heine, who once avoided college, now is a PCC academic rock star
Photos and Story by James Hill
Paula Heine didn't think she was college material, but nothing could have been further from the truth.
The Beaverton resident swore off college after graduating from Hillsboro High School in 1997. Instead, she began a career in management for a popular local grocery chain. But plans changed after a life-altering event and resulting severe anxiety, leading Heine to seek out a new path for herself that included enrolling at PCC in 2013.
It was the best move of her life. This year, the 37-year-old earned her associate of science transfer degree (major in Psychology) and a 3.51 grade-point average. She is headed to Portland State University this fall to finish her bachelor's degree. She plans to continue on to graduate school and earn the necessary credentials to become a licensed marriage and family therapist. She served as PCC's student speaker at commencement this past Friday, June 10.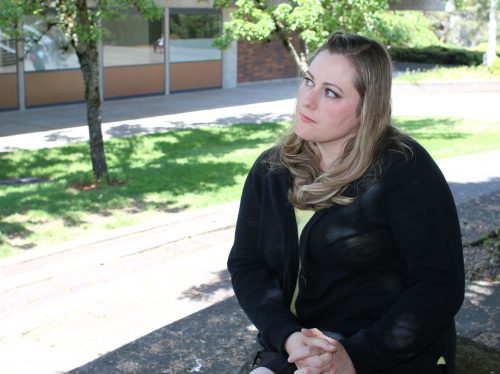 "I'm so honored to speak and share my story," Heine said. "I told fellow graduates to 'trust yourself, unify the head and the heart, that you can do anything you set your mind to as long as you let your heart play along, too, surrender to what you need, and take care of each other.'"
Never Thought She Was College Material
As a high school graduate, Heine didn't have dreams of heading to college. She had just spent 12 years in school and without a clear vision of an academic discipline to pursue, she opted to forgo college.
"Growing up in poverty, I couldn't justify spending money on education that at that time, I didn't think would have benefited me much, if at all," Heine said. "So I worked. I lived life and gained education through jobs, relationships and travel."
Her life began to change when she got involved in what would become an abusive relationship. Her boyfriend assaulted her a month after dating. Although she broke up with him a few months later, she suffered PTSD anxiety for years after the assault and had to take time off from work to heal.
"It changed me forever," Heine said of the incident. "Having minimized the event in my mind immediately after it occurred, I locked the surfacing feelings of trauma away but simultaneously held myself captive long after we broke up."
Healing Brought Focus on Education
Ten years of suffering was the impetus, however, that paved Heine's path to healing and to higher education.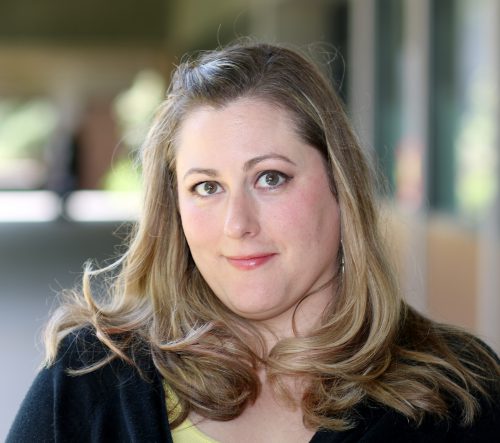 "I wanted more than living underneath shame, embarrassment, disappointment and sadness," she said. "Rising above those feelings brought a most significant gift of hearing my own inner voice. It was loud, strong and solid. As it became familiar, I began to trust the voice inside me that was guiding me toward a future of unlimited opportunities."
The voice told Heine she had to give college a try and she listened. When steered toward PCC, Heine encountered her life's "ah-hah" moment. She signed up for classes and thrived in her new environment. She enjoyed being a non-traditional college student who had the maturity and life experience to fully engage in her classes and the materials being presented.
"Portland Community College has been instrumental in helping me to make this career vision a reality," Heine said. "Having taken a long hiatus from education, I anticipated feeling anxious about attending college as a student in my mid-thirties. My first year at PCC was thrilling and awkward, and also kind of like riding a bike. I was reminded that I liked being a student, and I was good at it."
College's Support Key in Her Success
Heine received support from PCC throughout her journey. She cited instructor and psychologist Tony Obradovich as a mentor who helped her through the grieving process from her abuse, as well as from her mother's death during Heine's first year at college.
"Tony's kindness, compassion and understanding made a memorable impression," she said. "It has made it easy for me to reach out for guidance and help as I continue my education."
An advocate for the Sexual Assault Resource Center, Heine helps other survivors of domestic and sexual violence. This has brought newfound confidence her way. As Heine heads to PSU to begin her psychology studies, she hopes she can inspire her fellow graduates to stay the course, and can convince potential non-traditional students that they're college material, too.
"I believe in helping, counseling, motivating and inspiring people," said Heine. "It makes me feel good and gives me purpose, and serves my own healing. I want to inspire others to go back to school, as well, which reinforces my belief that I am headed in right direction."