PCC promotional material and office supplies
Vehicle cleaning kits
Departments can order vehicle cleaning kits through stores@pcc.edu.
Vehicle cleaning kits contain 1 box of disposable face masks, 1 box of latex gloves, 1 bottle of hand sanitizer, 2 packages of 75% alcohol sanitizing wipes, and 1 bottle of disinfectant spray.
How to order
To order any items on this page, please send an email to stores@pcc.edu with the following information: List of each item, quantity of each item, campus, department, and your name. For PCC branded office supplies and promotional swag, you will need to provide a FOAP (example: 1000-S20420-03010-26). We will fulfill your order and place a copy of your request showing the total cost inside the box with your order. If you have additional questions, call 971-722-7251.
Forms and envelopes
Green financial report envelopes
Inter-department envelopes
Miscellaneous deposit forms
PCC-branded promotional swag and office supplies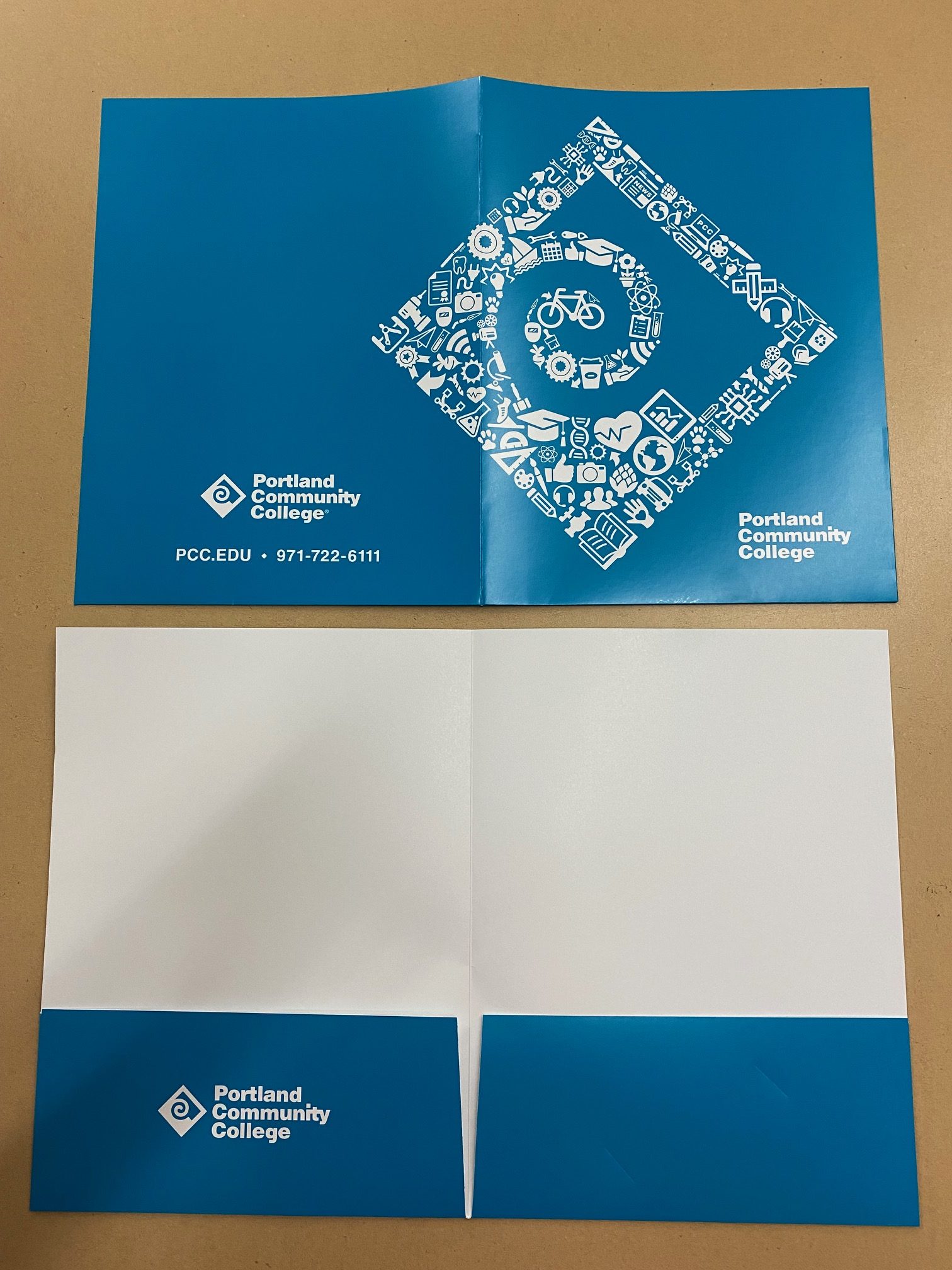 PCC presentation folder
9″ x 12.25″ folder with internal pockets and business card slits
$0.58 each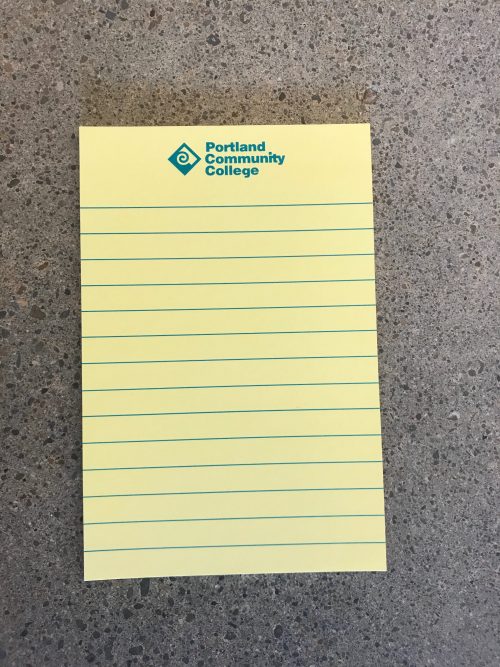 Post-it note pads
4″ x 6″ yellow, lined post-it pad
$0.57 per pad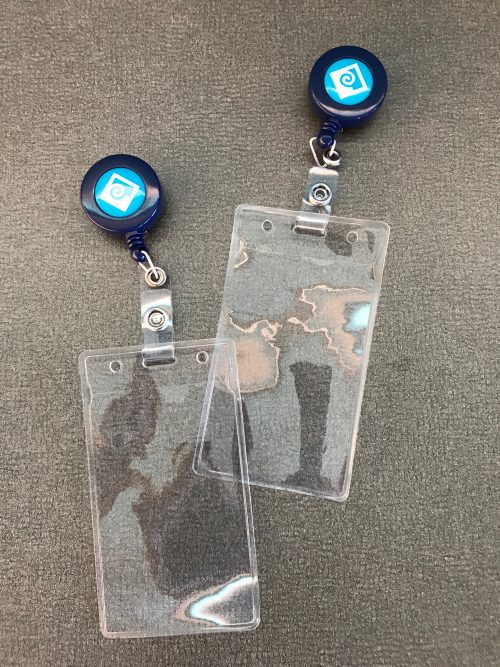 ID badge reel with card holder
Plastic ID card holder on retractable cord
$1.92 each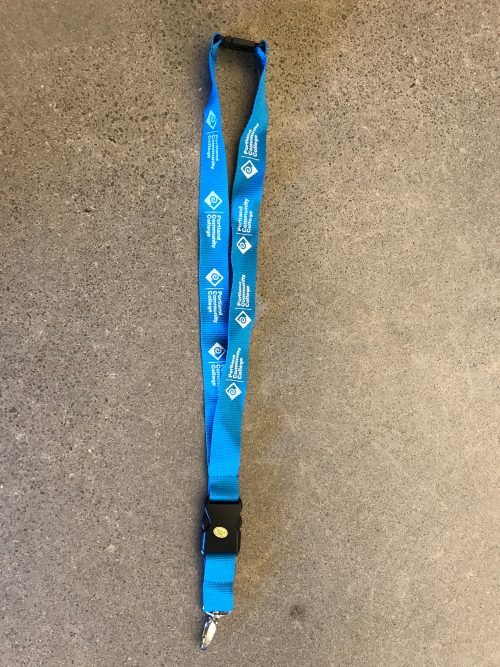 Lanyards
Turquoise with PCC logo imprint and metal clip
$1.21 each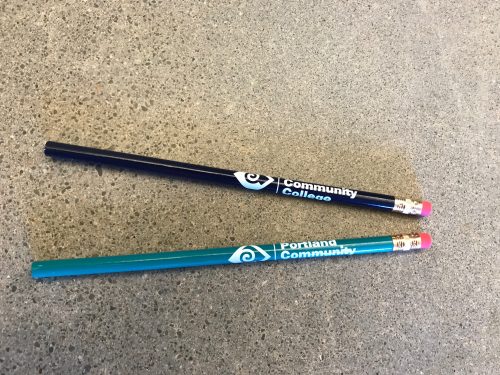 No. 2 pencils with PCC logo
Turquoise pencils with logo
$0.25 each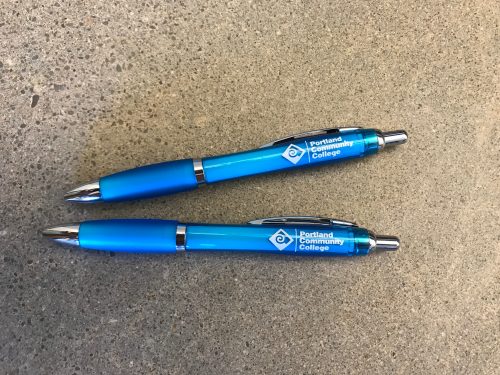 Clickable pen with PCC logo
Turquoise clickable pen with logo
$0.52 each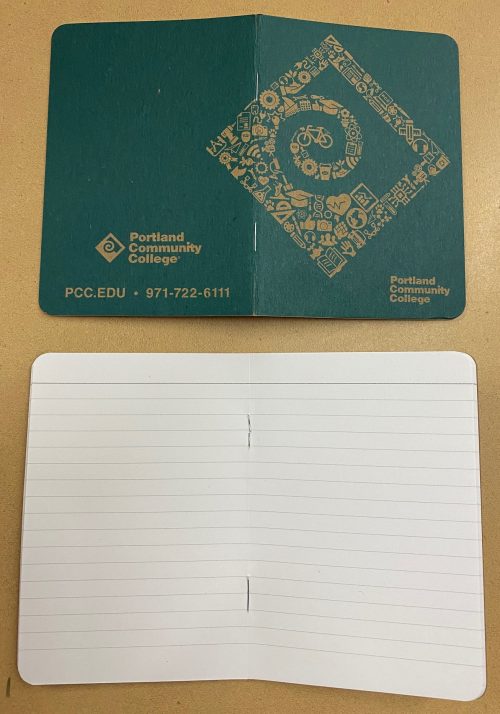 Recycled small notebook
3.5″ x 5″ recycled-stock pocket notebook
$1.29 each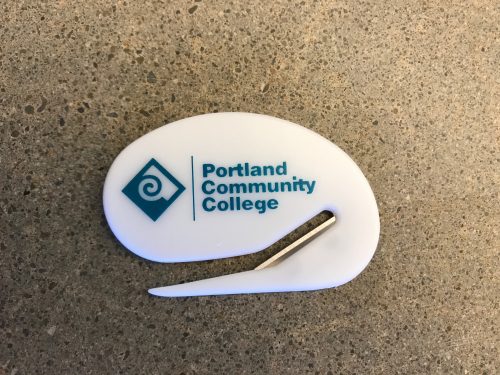 Letter opener
White letter opener with turquoise or navy logo
$0.56 each
To request additional PCC Marketing Materials or further questions, contact Emily Smudde, 971-722-4370.
Office supplies with PCC logo
List of branded supplies by item, description, and unit cost

| Item | Description | Unit cost |
| --- | --- | --- |
| | | |
| E120 envelope | #10 window PCC logo, 500 per box | $14.45 per box |
| E130 envelope | #10 plain PCC logo, 500 per box | $13.65 per box |
| E200 envelope | #9 business reply, 500 per box | $12.90 per box |
| E220 envelope | Inter-college 4″ x 11″ white | $0.10 each |
| E230 envelope | Invitational 5.75″ x 4.5″ | $0.10 each |
| E240 envelope | 0″ x 12″ peal and seal mailing envelope with PCC logo, 100 per package | $9.85 per package |
| L110 label | PCC address, 10 per sheet | $0.21 per sheet |
| P382 paper | Invitation card | $0.13 each |
| P390 paper | Letterhead, 100 per package | $6.28 per package |
| P395 paper | Letterhead second sheet, 100 per package | $5.17 per package |