Sandy Sampson at the North View Gallery
Christine Weber
The North View Gallery at Portland Community College is pleased to present new work by artist Sandy Sampson in the context of a curated retrospective.
We Make Worlds is an exhibition that celebrates the often unacknowledged experience, creativity, and resilience that surrounds us everyday. We Make Worlds is focused on communities and the worlds that we can make together, instead of being about the artist or the objects they make. Artist Sandy Sampson initiated We Make Worlds before the pandemic began, but isolation reinforced the value of community, collaboration and mutual support that have become significant themes of the show.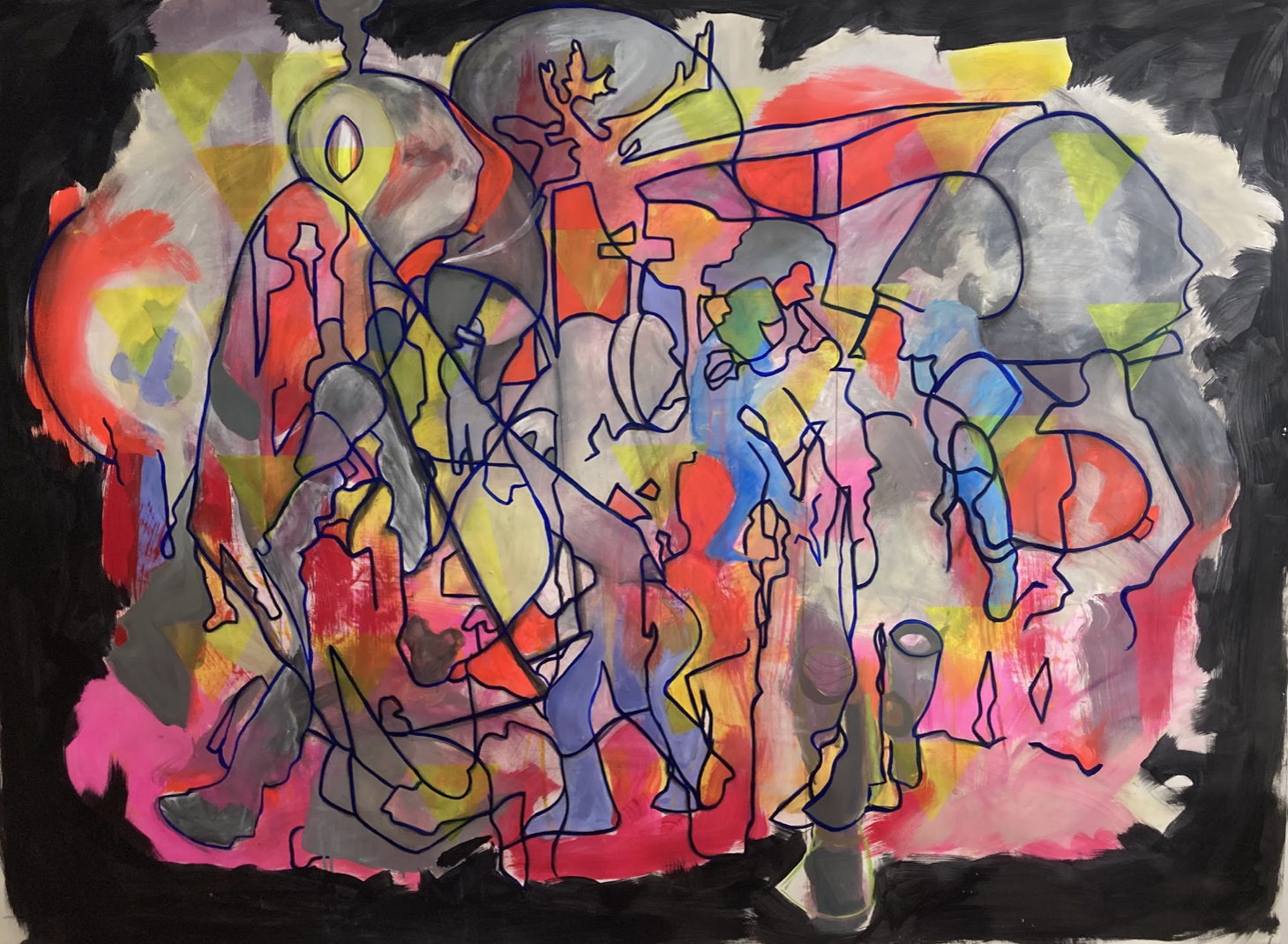 The exhibition originated with a project Sampson conceived in 2019 as the inaugural Portland Community College Artist in Residence. Former PCC President Mark Mitsui founded this residency program, inspired by the way President Obama centered poetry and the arts in his administration. Mitsui wanted to embed artists and poets within the institution, to observe the development of the new strategic plan and the college's structural reorganization. The artists were tasked with interpreting these processes through their own creative lens. And they were invited into many conversations that they would not have otherwise experienced. Sitting at these tables, reminded Sampson that an institution's structure shapes and delimits people's work within it, impacting their ideas of what is possible.
Though the residency began in 2019, the pandemic required Sampson to pivot and find new solutions for connecting with the communities that are integral to their practice. Both the earlier iterations and new activations of Samspon's projects infuse the North View Gallery with stories and ideas gathered around Portland between 2007 and 2022. The residency provided a springboard for the exhibition and the opportunity for Sampson to revisit past projects engaging with ideas that hold new relevance today.
We Make Worlds is set in an institution of higher education and it asks us to consider, "What is Not Education?" opening space for new ways of thinking about how and where we learn. Educational institutions are also places of employment and the exhibition asks us to consider "What Makes Work Good Work?" What would it be like to work in a place where you feel fully dignified and in just relationship with your colleagues? The exhibition additionally allows opportunities to consider how art can contribute to the growth of communal understanding. Finally, the works in this show explore the shape of power, considering what power looks like in the context of an art gallery, an educational institution and a workplace. We Make Worlds proposes space for people to explore new power dynamics and new system shapes.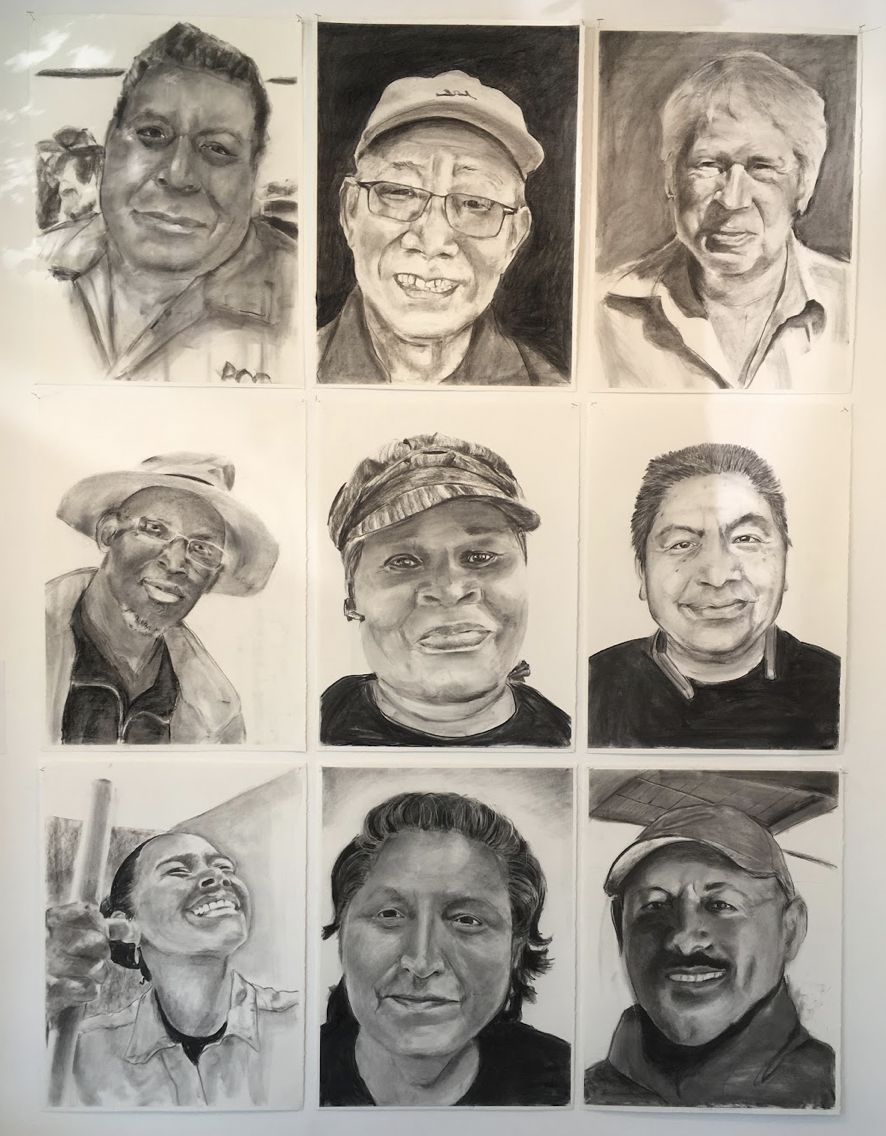 NORTH VIEW GALLERY  |  Portland Community College, PO Box 19000, Portland, Oregon  97280  |   www.pcc.edu/galleries
We make worlds and we have the power to make them in ways that work better for us than the current worlds we are moving through. In what ways can art help us see each other anew and learn from the brilliance that surrounds us? What does it mean to say that an art exhibition is not about an object or an artist, but about us and the worlds that we make? And in what ways can art be engaged to help us rebuild broken worlds and explore the possibilities for new ones?
Please join us for an opening lunch reception on Wednesday, January 18, 2023 from 1:00 – 3:00p.m., a poetry reading from residents at the Carolyn Moore Writer's House, Thursday, January 26 at 6:30 p.m. and a Public Speaking performance on Thursday, February 2, 2023 at 5:00 p.m. along with other events to be announced.
About the Artist:
Sandy Sampson is a Portland based artist and educator. Their primary art practice engages with the public to reveal connections, and highlight the value of community members. Their projects employ a variety of media and techniques, however conversation and collaboration are consistent key components. They work with members of specific communities and affinity groups as well as the general public. Sampson's publicly engaged community based work includes commissioned projects for Midway Alliance, Portland Art Museum, Portland Institute for Contemporary Art: TBA, Bétonsalon, Paris, and Apex Art, New York. See more of their work at https://parallel-university.org.
Sponsored in part by the President's Office and the Portland Community College Artist in Residence Program.
About the PCC Art Galleries:
Portland Community College is home to four art galleries: the North View Gallery, the Paragon Arts Gallery, the Helzer Gallery and the Southeast Gallery, each located on one of our four comprehensive campus locations in Portland, Oregon. The Art Galleries are dedicated to supporting education and community building through the arts.