This content was published: November 28, 2021. Phone numbers, email addresses, and other information may have changed.
An Interview with Caitlin Dwyer Young, 2021-2022 HARTS Writer-in-Residence
Frances Ferguson
We are pleased to announce that Caitlin Dwyer Young has been selected as the 2021/2022 HARTS Writer-in-Residence. Along with the HARTS Artist-in-Residence, Rochelle Kulei Nielson, she will document and give creative voice to the day-to-day and ongoing developments at the college. The following is a brief interview with Caitlin.
First, would you tell us a little about yourself— your background, your writing practice?
I have a strange hybrid writing practice. When I was younger I wrote poetry and short fiction; then I went to journalism school, needing a way to support myself financially. A few years ago, I went back to get an MFA in poetry — so I feel a bit like a patchwork quilt, with practices from all different kinds of writing disciplines.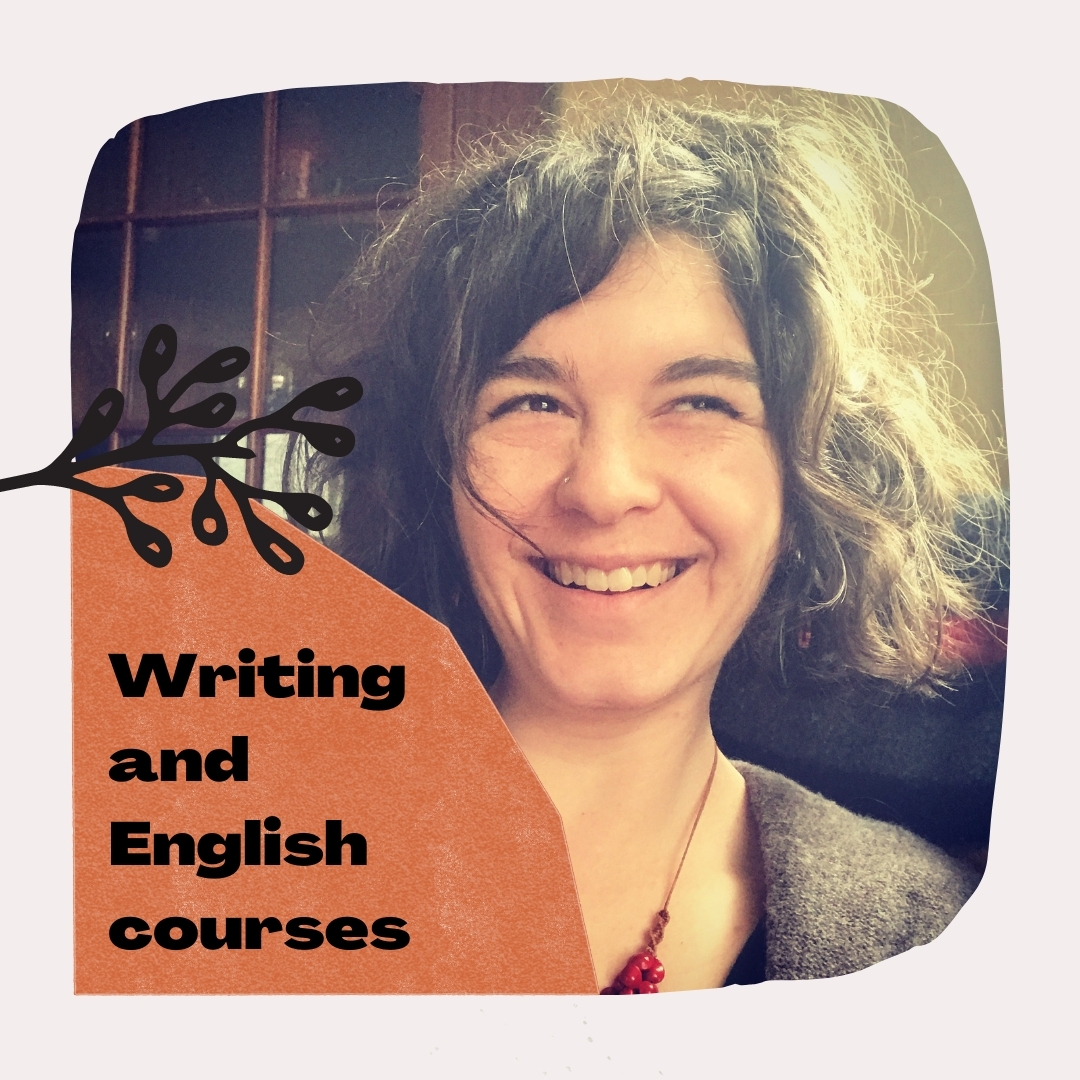 I studied journalism at the University of Hong Kong, which influenced my work quite a bit. Because the program draws from students internationally, I became particularly interested in changing communities and human migration, which have been themes I've kept exploring in my nonfiction. I ended up living in China for three years and studying the language. But I really didn't want to work as a journalist; I was way more interested in big ideas and human-level storytelling than in the fast pace of current events. Not that ideas and stories aren't featured in journalism. I just wanted something more intimate and creative. I started developing a style that used journalistic interviews and research, but folded into an essay that's all about exploring one idea in all its nuances.
I moved back to Oregon to start a family. I'm originally from Portland, grew up in Northeast. After college, I didn't really expect to come back, but family and friends drew me back. It turns out that community is really important to me, especially as an artist. Unless you're independently wealthy, it's impossible to make art in isolation. Writing requires solitude, but you have to be supported and surrounded by folks who can make that creativity possible: people to read your work, people to watch your kids while you write, people to talk about books and ideas with. Oregon offered that sense of community for me as an artist and a person.
As a parent and a teacher, I've found it necessary to carve out specific writing times during the week for myself. I have certain times when the family knows not to disturb me, and I turn off my phone and shut down email and just work. That said, being a writer is not all about blissful "me" time. I do a lot of writing during child nap times, after my kids are asleep, and very early in the mornings. It's tough to find a regular and disciplined practice. I think at this point, it's about hustling to find those spaces that are available to me and making the most of them.
You teach Writing and English courses at PCC, but you also teach within the Future Connect program— could you tell us a little about the program, and what you like about it?
Future Connect is a program that offers a scholarship for first-generation and low-income college students. In addition to that money, we have a wraparound support system in the first year, so I work on a team with a Reading instructor and a College Success Coach to support students who don't really know how to navigate the academic systems. Because we focus on the whole person, not just the subject matter we're trying to teach, we really can engage with folks who need extra help and make sure they feel comfortable and ready for college. I love the community aspect of Future Connect. It feels like a family. We get through our first few terms as a close-knit cohort and those bonds formed while writing grueling research papers definitely endure.
You have said you are a storyteller, and that part of your teaching work is to bring out the storyteller in your students. In what ways has your mentorship influenced your writing?
I think a lot of people get told, at some point in their lives, that their story doesn't matter. It stops people from writing, from telling their stories in the arts. When I mentor students, I get to see people who didn't think they had stories to tell suddenly realize that their lives are full of rich, amazing subject matter, that their opinions matter, and that they have a unique voice. Interacting with people in that way reminds me of how lucky I am to work with language and have a good relationship with language. I always go back to my own writing refreshed and energized. And I just find people so interesting. Listening and observing forms the foundation of my writing practice. Any time I get to listen to student stories, I add texture to my own understanding of concepts and processes I've been mulling over, and I can sink deeper into my own ideas.
What role have the arts and humanities played in your life? Are there any childhood or college experiences which spurred or nurtured your interest in those disciplines? 
I was surrounded by the arts growing up. My grandmother and father are painters; my grandfather was a jazz pianist; my mother was a ballet dancer. Neither of my parents had much money growing up, but they always believed that books and art and music were riches that wouldn't fade, and they passed that on to me.
I was really into detective stories as a kid, and I think that same sense of wonder and curiosity and desire to find clues and solve mysteries animates my work now. When I write essays, it feels like dusting for fingerprints: trying to figure out how things connect to each other. Discovering the theme of a story happens as I write, not before. If I didn't have that sense of discovery, I doubt I'd keep writing.
Poetry was my first love. In third grade my teacher took us to the computer lab and had us write poems about something we saw. There was this beat-up looking red door frame, so I wrote about that color red. It was my first poem. It made me feel so alive, looking closely at something and trying to figure out what it looked like — forming my first metaphor. Writing just clicked with how I saw the world. For me, writing is not an artistic discipline or skill set so much as a way of seeing. A way of being. It's about slowing down, noticing, listening, paying attention. So much of what I intuited about that red door frame was about being deeply mindful to the colors, shapes, and textures of the world around me.
Later in life I developed a meditation practice. Sitting still, watching my own mind, seems to me a twin to the work of writing; I'm focused on my breath and then something in me shifts around and starts making rhythm. Beats, sonic patterns. Eventually, words. Listening is always the start of a new piece of writing for me. The sound of sentences arrives before the meaning.
As you settle into the HARTS Writer-in-Residence position, what are you looking forward to? Are you working on a writing project now?
I'm really looking forward to interacting with people! I want to get folks involved with writing who might not otherwise have access to it — through social media and blogs, through workshops, through conversation projects.
My current writing project is about isolation, community, and risk, and the ways those things push and pull against each other in tension. It feels like risk, isolation and community fluctuate in relationship to each other. When you pull hard on one (for instance, going into quarantine to isolate yourself) the other two grow taut. That tension interests me. I'm working on a larger essay about those themes, but also I'm interviewing folks in the PCC community. I want to hear about their experiences with this pandemic, but also about their lives in general, and use those conversations to generate mini-essays about people in our community (so if you get an interview request from me, please consider saying yes!).
HARTS 2021-2022 Writer-in-Residence, Caitlin Dwyer Young, is a writer, storyteller, poet and multimedia journalist. She's always curious about the deeper story behind the headlines. Her essays braid reflection, observation, journalistic interviews, and scholarly research, all in search of intimate, human portraits. In her poetry, she explores mythology and motherhood. She also helps produce and host the podcast Many Roads to Here. She studied journalism at the University of Hong Kong and creative writing at the Rainier Writing Workshop. For the last five years, she has taught at PCC with the Future Connect program and the English department. When she's not teaching, she is probably wandering around in the forest or lost in a book. Visit her website.
Frances Ferguson is the HARTS Student Assistant and an Editor of Wellspring. She is pursuing a B.A. in English with a focus in Creative Writing.